Hybrid: Inventory Specialist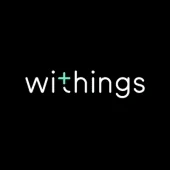 Withings
Boston, MA, USA
Posted on Saturday, November 18, 2023
About us:
Withings revolutionized connected health by launching the world's first Wi-Fi scale in 2009. Our award-winning ecosystem includes beautifully designed, easy to use connected devices for monitoring blood pressure, weight, activity, sleep, body temperature, and more.
Today, our products power a diverse and growing set of health programs, centered on disease prevention and promoting healthy habits. From chronic condition management to remote patient monitoring and clinical research, Withings has dedicated solutions that provide the richest array of accurate, real-world data, thanks to our complete ecosystem of connected devices, data connectivity options, and our remote patient monitoring platform. Withings B2B is a very fast-growing division within Withings and we are looking for talented individuals to help us build the future of healthcare.
About the role:
This role will involve you processing and handling orders, dealing with clients throughout the US
for the Business unit: Health Solutions. You will support the sales team operations to support the overall objective of the business. You will also identify opportunities for improvement in the sales operations and systems to ensure greater efficiency. You will collaborate cross-functionally with diverse global teams.
Responsibilities
Order processing: SAP & Argos / Backend
Daily coordination with our 3PL : transportation follow-up from pickup to final delivery
Daily coordination with the CSM team: existing customers and new onboarding setup
Invoicing: invoices and credit memos
Update and create procedures.
Identify pain points and make suggestions to solve them.
Complementary logistics operations such as return management
1-3 year's experience in Logistics or Operations or Sales Adiministration
Experience with SAP or other ERPs – MS Excel
Ability to multi task and deal with internal & external parties
Flexible and proactive, work autonomously in a fast paced environment
Strong analytical and critical thinking abilities; insight and attention to detail
Supply technical background is a plus, knowledge of data analytics is a plus too
This position will be based in our Boston, MA office. You will be in the office on Tuesday, Wednesday and Thursday.
As you're making the world a healthier place for others, we strive to make it a healthier place for you:
Health Care offerings, including options with no employee paid premiums
All employees receive One Medical and Talkspace memberships
6% retirement plan match (401k)
Life insurance & disability options at no cost to you
Competitive Paid Time Off plans (vacation, sick & public holidays)
Family Leave (Maternity, Paternity)
Wellness and preventative care reimbursements
Daily lunch stipends
Employer funded HSAs
Healthcare & Dependent Care FSA
Employer funded commuter FSA
Bike-to-work benefit
Own and beta test all of our products
Flexible hybrid work
Equal Opportunity at Withings
At Withings, we know that diversity, equity and inclusivity are paramount to fostering innovation. We rely on the unique skill sets, life experiences and perspectives of each team member to accomplish our mission—creating technology that people love, to make better health part of everyday life.
Accommodations
If there is anything we can do to accommodate you to participate fully in the recruitment or interview process, please let us know by reaching at to US-HR@withings.com