Week Long Internship: Research Intern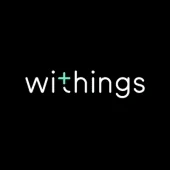 Withings
Boston, MA, USA
Posted on Thursday, November 9, 2023
Withings, a leading consumer electronics company focusing on technology for health, is seeking a Research Intern for a short-term project. This internship offers a unique opportunity to join an innovative team that is revolutionizing people's relationship with their health through cutting-edge medical technology and premium design. Withings' devices are designed to connect to apps and provide powerful daily health check-ups and tools to help individuals achieve their long-term health goals.
As a Research Intern at Withings, you will have the chance to be a part of an innovation laboratory that is leading the way in healthcare technology. With offices in Issy-les-Moulineaux, Boston, and Hong Kong, the company has complete control over the product life cycle, from research and development to marketing. Withings was the first to introduce a smart scale to the market and has continuously pushed the boundaries by incorporating hospital-grade metrics into everyday objects.
In this role, you will have the opportunity to contribute to ongoing research projects that are focused on discovering new measurement tools to collect and monitor vital parameters remotely. Whether it is monitoring chronic diseases, detecting under-diagnosed conditions, or providing motivational tools, you will play a crucial role in transforming the daily lives of healthcare professionals, researchers, and patients.
If you are passionate about healthcare technology and want to make a difference in people's lives, this internship at Withings is the perfect opportunity for you.
To learn more about Withings and the exciting work they are doing, please visit our NEW careers page at www.withings.com/careers.
Responsibilities
Enter results of 800 - 1000 paper surveys into Google Forms with same question list. This data will come from 2 surveys from our watch and scale products.
Survey answers are multiple choice, with ID number to be manually entered, 6 questions each + Comment field (mostly comments were blank, but need to be transcribed in case they are present)
Receive training and full overview of the study and our larger work here at Withins
Attention to detail is very important as results would be part of our clinical report
Network with industry professionals and get a view of how clinical studies are project managed in an organization
Currently pursuing a degree in a relevant field (e.g., biomedical engineering, health sciences, etc.).
Strong attention to detail skills.
Excellent written and verbal communication skills.
Experience with data collection and analysis is a plus
Proficiency in MS Office Suite and statistical analysis software is a plus
Ability to work independently and in a team environment.
Strong attention to detail and organizational skills.
Knowledge of medical terminology and healthcare industry trends is a plus.
Lunch Stipend and Commuter benefit available!
Equal Opportunity at Withings
At Withings, we know that diversity, equity and inclusivity are paramount to fostering innovation. We rely on the unique skill sets, life experiences and perspectives of each team member to accomplish our mission—creating technology that people love, to make better health part of everyday life.
Accommodations
If there is anything we can do to accommodate you to participate fully in the recruitment or interview process, please let us know by reaching at to US-HR@withings.com