Associate Director Healthcare Economics - Remote - 2198398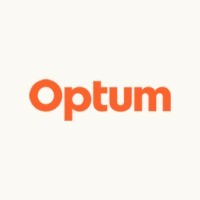 Optum
Minneapolis, MN, USA · Minneapolis, MN, USA · Los Angeles, CA, USA · Los Angeles, CA, USA · Denver, CO, USA · Denver, CO, USA · Boston, MA, USA · Boston, MA, USA · Nashville, TN, USA · Nashville, TN, USA · Dallas, TX, USA · Dallas, TX, USA · Texas, USA
Posted on Saturday, November 18, 2023
Optum is a global organization that delivers care, aided by technology to help millions of people live healthier lives. The work you do with our team will directly improve health outcomes by connecting people with the care, pharmacy benefits, data and resources they need to feel their best. Here, you will find a culture guided by diversity and inclusion, talented peers, comprehensive benefits and career development opportunities. Come make an impact on the communities we serve as you help us advance health equity on a global scale. Join us to start Caring. Connecting. Growing together.
This role is part of Optum Health's Network Strategy & Analytics Department. Candidate is responsible for producing their own quality work product, but also supports the design & development of new standard work products, refines processes for scaling analytics across markets, and overall data organization that supports our business goals. Candidate should have strong verbal skills, strong written communication skills and demonstrate self-motivation, initiative, and adaptability in a fast-paced environment.
The team and this role will support and validate network contracting and trend management activities through financial or pricing modeling, analysis, and reporting. In addition, the team and this role conduct fee schedule and contract valuation analysis in support of contracting negotiations. Lastly, the team and this role will manage fee schedule benchmarking, maintain associated financial models, and perform other responsibilities as assigned.
You'll enjoy the flexibility to work remotely * from anywhere within the U.S. as you take on some tough challenges.
Primary Responsibilities:
Team Mentor/Lead

Prepares presentations and presents findings to our business partners and markets

Provides explanations and meaningful interpretations within area of expertise

Build strong relationships within the organization including financial, actuarial, local market contracting, and clinical operations areas

Encourage and promote idea generation in support of revenue generation strategies and other innovative solutions

Drive and manage large scale initiatives to improve product and services

Identify and implement appropriate analytic approaches and methodologies to improve on current processes

Design and implement sound tools for principal health care drivers, by market segment and/or by provider/payer, referral patterns, and reimbursement rates

Develop, evaluate, and provide consultative analytics to support negotiations for value-based arrangements

Design and implement processes (SQL) to efficiently measure, monitor, and forecast revenue from payers

Determine credibility and usability of data prior to delivery of analytic results

Build and utilize final report results in Tableau environment
You'll be rewarded and recognized for your performance in an environment that will challenge you and give you clear direction on what it takes to succeed in your role as well as provide development for other roles you may be interested in.
Required Qualifications:
Bachelor's degree in a relevant field

8+ years of professional experience in corporate business setting

5+ years healthcare consulting experience, healthcare financial data analysis, interpretation, synthesis, and presentation to convey results and recommendations to internal/external partners

Intermediate or greater proficiency in MS-SQL (utilize and edit existing queries, create new queries, including joins and case statements)

Advanced proficiency in Excel including advanced formulas and pivots

Extremely proficient in creating and editing Tableau work product

Experience working with total cost of care data

Deep knowledge of provider reimbursement methodologies

Experience manipulating, auditing, and utilizing large sets of raw data
Preferred Qualifications:
Demonstrated excellent written and verbal communication skills

Demonstrated excellent critical thinking skills and ability to pay attention to details

Proven ability to work in a fast-paced, virtual team-oriented environment
*All employees working remotely will be required to adhere to UnitedHealth Group's Telecommuter Policy
California, Colorado, Connecticut, Nevada, New Jersey, New York, Rhode Island, or Washington Residents Only: The salary range for California/Colorado/Connecticut/Nevada/New Jersey/New York/Rhode Island/Washington residents is $101,200 to $184,000 annually. Pay is based on several factors including but not limited to education, work experience, certifications, etc. In addition to your salary, UnitedHealth Group offers benefits such as, a comprehensive benefits package, incentive and recognition programs, equity stock purchase and 401k contribution (all benefits are subject to eligibility requirements). No matter where or when you begin a career with UnitedHealth Group, you'll find a far-reaching choice of benefits and incentives.
At UnitedHealth Group, our mission is to help people live healthier lives and make the health system work better for everyone. We believe everyone–of every race, gender, sexuality, age, location and income–deserves the opportunity to live their healthiest life. Today, however, there are still far too many barriers to good health which are disproportionately experienced by people of color, historically marginalized groups and those with lower incomes. We are committed to mitigating our impact on the environment and enabling and delivering equitable care that addresses health disparities and improves health outcomes — an enterprise priority reflected in our mission.
Diversity creates a healthier atmosphere: UnitedHealth Group is an Equal Employment Opportunity/Affirmative Action employer and all qualified applicants will receive consideration for employment without regard to race, color, religion, sex, age, national origin, protected veteran status, disability status, sexual orientation, gender identity or expression, marital status, genetic information, or any other characteristic protected by law.
UnitedHealth Group is a drug – free workplace. Candidates are required to pass a drug test before beginning employment.