Oncology Pharmacy Specialist - 2187783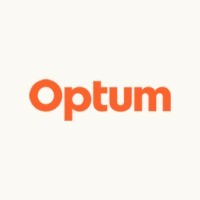 Optum
Worcester, MA, USA
Posted on Saturday, November 11, 2023
Opportunities with Reliant Medical Group, part of the Optum family of businesses. Join a community-based, multi-specialty, physician-led organization where you will work with talented peers on a common purpose: improving the quality, cost and experience of health care. Here, we focus on delivering the best patient care, rather than volume. Through innovation and superior care management, we support patients and your well-being as a team member. Join a team at the forefront of value-based care and discover the meaning behind Caring. Connecting. Growing together.
The Oncology Pharmacy Specialist facilitates the safe, high-quality, effective and economic use of Oncology & Infusion drugs as well as other clinic administered medications. The Oncology Pharmacy Specialist directly supports not only the infusion center nurses with education and clinical insight but also the providers directly by creating standard workflows, Epic order sets, reviewing chemotherapy patients, as well as leading continuous quality improvement efforts.
Primary Responsibilities:
Identifying, building, validating, testing and implementing oncology protocols. Requires the ability to document workflow; configure system based on organizational requirements, document the build processes and participate in testing; troubleshoot issues and report findings as appropriate; work with oncology physicians to validate protocols

Collaborates with Epic analyst, Nursing, Physicians and support staff on initial build and then maintenance of the system

Providing quality pharmaceutical care to all ambulatory care patients of Reliant Medical Group's Oncology & Infusion Center. This includes all aspects of therapeutic selection, implementation, monitoring, modification and dispensing of drug therapy – with appropriate documentation and communication

Prepares and supervises technical staff in the preparation of intravenous admixture solutions and chemotherapeutic agents, using acceptable aseptic technique and in compliance with regulatory guidelines (e.g. USP<797>, USP<800>)

Recommends appropriate pharmaceutical prescription based on patient parameters and interpretation of current literature, safety, efficacy and cost

Reviews written/electronic medication orders or prescriptions to determine appropriate ingredients, strength, and dosage. Reviews medication orders for: potential allergies, drug/drug and food/drug interactions, route of administration, appropriate dose and potential for adverse drug reactions with other medications ordered

Contacts the prescriber, as appropriate, to clarify orders and/or make recommendations concerning alternate therapies

Provides drug information to patients, physicians, nurses, and other clinical staff as appropriate

Provides pharmacotherapy support to providers and staff

Conduct primary review of pharmacotherapy plans to ensure therapy plans are in accordance with current evidence-based literature and recommendations

Manage, monitor and updating of the oral chemotherapy program

Documenting drug information questions, drug utilization evaluation activities and adverse drug reactions

Assists in the Pharmacy and Therapeutics Committee process for review and evaluation of treatment options and promotes the adherence to the RMG Drug Formulary as approved

Participates in multi-disciplinary team activities to provide patient-specific medication information and education when appropriate

Participates in the development and documentation of quality assurance indicators such as drug use evaluation
You'll be rewarded and recognized for your performance in an environment that will challenge you and give you clear direction on what it takes to succeed in your role as well as provide development for other roles you may be interested in.
Graduate from an accredited College of Pharmacy

Completion of an ASHP accredited PGY1 residency or equivalent practice experience

Valid MA Registered Pharmacist license

2+ years of Oncology practice experience (or equivalent residency experience)
Preferred Qualifications:
PharmD degree

PGY2 residency in Oncology

Board certified

Epic Beacon certification or 1+ year of experience

Knowledge base of current medications, drug therapies and distribution services. Knowledge of laws, regulations and standards governing the practice of pharmacy

Demonstrate knowledge of current computer systems, equipment or programs used in the organization. Routine medication verification within EMR (keyboarding)
Physical Requirements:
Physical health sufficient to meet the ergonomic standards and demands of the position
At UnitedHealth Group, our mission is to help people live healthier lives and make the health system work better for everyone. We believe everyone–of every race, gender, sexuality, age, location and income–deserves the opportunity to live their healthiest life. Today, however, there are still far too many barriers to good health which are disproportionately experienced by people of color, historically marginalized groups and those with lower incomes. We are committed to mitigating our impact on the environment and enabling and delivering equitable care that addresses health disparities and improves health outcomes — an enterprise priority reflected in our mission.
Diversity creates a healthier atmosphere: OptumCare is an Equal Employment Opportunity/Affirmative Action employers and all qualified applicants will receive consideration for employment without regard to race, color, religion, sex, age, national origin, protected veteran status, disability status, sexual orientation, gender identity or expression, marital status, genetic information, or any other characteristic protected by law.
OptumCare is a drug-free workplace. Candidates are required to pass a drug test before beginning employment.