Medical Assistant MA - 2196106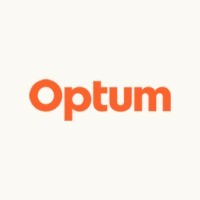 Optum
Worcester, MA, USA
Posted on Saturday, November 4, 2023
$1,000 Sign-On Bonus for External Candidates
Opportunities with Reliant Medical Group. When you join Reliant, you'll be part of a community-based, multi-specialty, physician-led medical group. Everyone works collaboratively on a common purpose: improving the quality, cost and experience of health care. With the resources of a global health organization – Optum – behind us, we're at the forefront of value-based care. Supported by a patient-centric business model – integrated care teams focus on the best patient care, rather than volume. Here, you'll contribute to an exceptional patient experience. Discover a place where you can help shape the future of health care and do your life's best work.(sm)
Position Details:
Location: Reliant Medical Group, a Part of Optum: 5 Neponset St, Worcester, MA 01606
Schedule: Monday – Friday 8:30am – 5pm
Specialty: Family Practice
Primary Responsibilities:
Prepare examination rooms and sterilize medical equipment & instruments

Room patients, obtain health history and check vital signs

Document patient care using electronic medical record software

Perform phlebotomy, urinalysis and handle patient specimen samples

Administer medications and perform injections/immunizations

Assist providers with minor, in-office procedures and perform point-of-care testing
You'll be rewarded and recognized for your performance in an environment that will challenge you and give you clear direction on what it takes to succeed in your role as well as provide development for other roles you may be interested in
Required Qualifications:
Medical Assistant Certification (CMA or RMA) or you must be willing to attain that certification within 180 days of the start date
Preferred Qualifications:
Active medical assistant certification (CMA, CCMA, NCMA or RMA)

CPR certification

Experience working as a Medical Assistant or EMT

Experience with electronic medical record software

Experience performing medical back office tasks including obtaining vital signs, injections/immunizations, phlebotomy, urinalysis and administering medications
Careers at OptumCare. We're on a mission to change the face of health care. As the largest health and wellness business in the US, we help 58 million people navigate the health care system, finance their health care needs and achieve their health and well-being goals. Fortunately, we have a team of the best and brightest minds on the planet to make it happen. Together we're creating the most innovative ideas and comprehensive strategies to help heal the health care system and create a brighter future for us all. Join us and learn why there is no better place to do your life's best work.(sm)
OptumCare is committed to creating an environment where physicians focus on what they do best: care for their patients. To do so, OptumCare provides administrative and business support services to both owned and affiliated medical practices which are part of OptumCare. Each medical practice part and their physician employees have complete authority with regards to all medical decision-making and patient care. OptumCare's support services do not interfere with or control the practice of medicine by the medical practices or any of their physicians.
At UnitedHealth Group, our mission is to help people live healthier lives and make the health system work better for everyone. We believe everyone-of every race, gender, sexuality, age, location and income-deserves the opportunity to live their healthiest life. Today, however, there are still far too many barriers to good health which are disproportionately experienced by people of color, historically marginalized groups and those with lower incomes. We are committed to mitigating our impact on the environment and enabling and delivering equitable care that addresses health disparities and improves health outcomes – an enterprise priority reflected in our mission.
Diversity creates a healthier atmosphere: OptumCare is an Equal Employment Opportunity/Affirmative Action employer and all qualified applicants will receive consideration for employment without regard to race, color, religion, sex, age, national origin, protected veteran status, disability status, sexual orientation, gender identity or expression, marital status, genetic information, or any other characteristic protected by law.
OptumCare is a drug-free workplace. Candidates are required to pass a drug test before beginning employment.