Registered Nurse - Urgent Care - Part-time - 2189351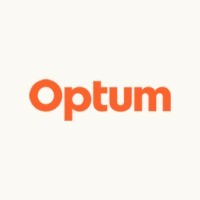 Optum
Leominster, MA, USA
Posted on Thursday, November 2, 2023
Opportunities with Reliant Medical Group, part of the Optum family of businesses. Join a community-based, multi-specialty, physician-led organization where you will work with talented peers on a common purpose: improving the quality, cost and experience of health care. Here, we focus on delivering the best patient care, rather than volume. Through innovation and superior care management, we support patients and your well-being as a team member. Join a team at the forefront of value-based care and discover the meaning behind Caring. Connecting. Growing together.

Location: 234 Washington Street, Hudson, MA 01749
Frequent travel to other sites in Milford, Leominster, Auburn, and Worcester will be required.
Schedule: Part time 24 hours a week. 2 12 hour shifts 8:30am-9:30pm. Every other weekend
Specialty: Ready Med Urgent Care
Primary Responsibilities:
ReadyMED Medical Assistants provide direct and individualized care to patients.
Collects current symptoms, as well as a detailed patient history and then consults and coordinates with health care team members to assess, plan, implement and evaluate patient care plans

Performs triage, while considering both physical and psychosocial elements

Conducts testing/diagnostics according to department protocol specific to chief complaint and patient condition to proactively obtain necessary information prior to Provider evaluation

Manages basic life support needs and stabilizes patients until the attending physician is available, based upon nursing standards and protocol

Initiates corrective action whenever information from monitoring equipment shows adverse symptomatology

Records patients' current vital signs

Works directly under Physicians and Advance Practitioners, assisting them during exams, diagnostic testing and treatments

Prepares and administers (orally, subcutaneously, intramuscularly or through an IV) and records medications as ordered by Provider

You'll be rewarded and recognized for your performance in an environment that will challenge you and give you clear direction on what it takes to succeed in your role as well as provide development for other roles you may be interested in.
Required Qualifications:
High School Diploma or equivalent

Graduated from an accredited Registered Nurse education program

Have an active and unrestricted RN license in the state of MA

BLS/CPR certified or willingness to obtain within 90 days
Preferred Qualifications:
1+ years(s) of urgent care experience

EPIC experience
At UnitedHealth Group, our mission is to help people live healthier lives and make the health system work better for everyone. We believe everyone–of every race, gender, sexuality, age, location and income–deserves the opportunity to live their healthiest life. Today, however, there are still far too many barriers to good health which are disproportionately experienced by people of color, historically marginalized groups and those with lower incomes. We are committed to mitigating our impact on the environment and enabling and delivering equitable care that addresses health disparities and improves health outcomes — an enterprise priority reflected in our mission.
Diversity creates a healthier atmosphere: OptumCare is an Equal Employment Opportunity/Affirmative Action employers and all qualified applicants will receive consideration for employment without regard to race, color, religion, sex, age, national origin, protected veteran status, disability status, sexual orientation, gender identity or expression, marital status, genetic information, or any other characteristic protected by law.
OptumCare is a drug-free workplace. Candidates are required to pass a drug test before beginning employment.