Medical Director- Radiation Oncology - Remote - 2194981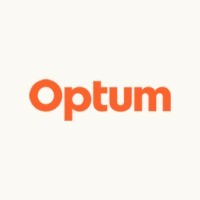 Optum
Minneapolis, MN, USA · Minneapolis, MN, USA · Phoenix, AZ, USA · Phoenix, AZ, USA · Arizona, USA · Denver, CO, USA · Denver, CO, USA · Tampa, FL, USA · Tampa, FL, USA · Atlanta, GA, USA · Atlanta, GA, USA · Chicago, IL, USA · Chicago, IL, USA · Illinois, USA · Indianapolis, IN, USA · Indianapolis, IN, USA · Baltimore, MD, USA · Baltimore, MD, USA · Boston, MA, USA · Boston, MA, USA · St. Louis, MO, USA · New York, NY, USA · Raleigh, NC, USA · North Carolina, USA · Houston, TX, USA · Houston, TX, USA · Texas, USA · Dallas, TX, USA · Dallas, TX, USA
Posted on Wednesday, November 1, 2023
Optum is a global organization that delivers care, aided by technology to help millions of people live healthier lives. The work you do with our team will directly improve health outcomes by connecting people with the care, pharmacy benefits, data and resources they need to feel their best. Here, you will find a culture guided by diversity and inclusion, talented peers, comprehensive benefits and career development opportunities. Come make an impact on the communities we serve as you help us advance health equity on a global scale. Join us to start Caring. Connecting. Growing together.
The Optum Radiation Oncology Medical Director will provide clinical guidance to help implement a next-generation comprehensive Radiation Oncology solution which will successfully meet clinical, quality, and financial performance objectives. This solution will help ensure providers deliver high-quality, evidence-based and cost-efficient radiation oncology care for our clients. As such, this role requires an innovative, hands-on, action-oriented clinician. This position will serve as a member of the radiation oncology team dedicated to helping ensure high levels of quality, affordability, and member and provider satisfaction.
You'll enjoy the flexibility to work remotely * from anywhere within the U.S. as you take on some tough challenges.
Primary Responsibilities:
Perform utilization review determinations for radiation oncology populations, and support case and disease management teams to achieve optimal clinical outcomes

Speak with providers by phone. This will include discussion of evidence-based guidelines, opportunities to close clinical quality / service gaps, and care plan changes that can impact health care expense

Enhance clinical expertise of the radiation oncology team through education sessions with nursing teams, and serving as a thought leader and point of contact for relevant medical societies & stakeholders

Deliver the Optum clinical value proposition focused on quality, affordability and service, in support of the sales and growth activities including conducting client presentations and participating in customer consultations

Evaluate clinical and other data (e.g., quality metrics, claims & health record data, utilization data) to identify opportunities for improvement of clinical care and processes

Collaborate with operational and business partners on enterprise-wide research, clinical and quality initiatives to enhance Optum impact in the Radiation oncology field

This remote-work position will require the use of a company provided personal computer, internet access and familiarity with Microsoft Office applications

Rotational weekend/ holiday on-call coverage as scheduled
At Optum, you will perform within an innovative culture that's focused on transformational change in the health care system. You will leverage your skills across a diverse and multi-faceted business. And you will make contributions that will have an impact that's greater than you've ever imagined.
Required Qualifications:
MD or DO with an active, unrestricted medical license

Current board certification in Radiation Oncology

5+ years clinical practice experience (inclusive of radiation oncology)

Demonstrated accomplishments in the areas of medical care delivery systems, utilization management, case management, disease management, quality management, product development and/or peer review

Proven ability to quickly gain credibility, influence and partner with staff and the clinical community

Participate in rotational weekend/ holiday on-call coverage as scheduled

Proficiency with Microsoft Office applications
Preferred Qualifications:
Experience in managed care, quality management or administrative leadership

Experience working with payer guidelines

Experience in client-facing customer relationship management
*All employees working remotely will be required to adhere to UnitedHealth Group's Telecommuter Policy
California, Colorado, Connecticut, Nevada, New Jersey, New York, Rhode Island, or Washington Residents Only: The salary range for California/Colorado/Connecticut/Nevada/New Jersey/New York/Rhode Island/Washington residents is $248,582 to $338,965 annually. Pay is based on several factors including but not limited to education, work experience, certifications, etc. In addition to your salary, UnitedHealth Group offers benefits such as, a comprehensive benefits package, incentive and recognition programs, equity stock purchase and 401k contribution (all benefits are subject to eligibility requirements). No matter where or when you begin a career with UnitedHealth Group, you'll find a far-reaching choice of benefits and incentives.
At UnitedHealth Group, our mission is to help people live healthier lives and make the health system work better for everyone. We believe everyone–of every race, gender, sexuality, age, location and income–deserves the opportunity to live their healthiest life. Today, however, there are still far too many barriers to good health which are disproportionately experienced by people of color, historically marginalized groups and those with lower incomes. We are committed to mitigating our impact on the environment and enabling and delivering equitable care that addresses health disparities and improves health outcomes — an enterprise priority reflected in our mission.
Diversity creates a healthier atmosphere: UnitedHealth Group is an Equal Employment Opportunity/Affirmative Action employer and all qualified applicants will receive consideration for employment without regard to race, color, religion, sex, age, national origin, protected veteran status, disability status, sexual orientation, gender identity or expression, marital status, genetic information, or any other characteristic protected by law.
UnitedHealth Group is a drug – free workplace. Candidates are required to pass a drug test before beginning employment.