Area VP of Sales, Payer Market - Remote - 2192180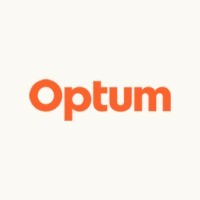 Optum
Sales & Business Development
Chicago, IL, USA · Chicago, IL, USA · Illinois, USA · Boston, MA, USA · Boston, MA, USA · Minneapolis, MN, USA · Minneapolis, MN, USA · Pittsburgh, PA, USA · Pittsburgh, PA, USA · Nashville, TN, USA · Nashville, TN, USA
Posted on Wednesday, November 1, 2023
Optum is a global organization that delivers care, aided by technology to help millions of people live healthier lives. The work you do with our team will directly improve health outcomes by connecting people with the care, pharmacy benefits, data and resources they need to feel their best. Here, you will find a culture guided by diversity and inclusion, talented peers, comprehensive benefits and career development opportunities. Come make an impact on the communities we serve as you help us advance health equity on a global scale. Join us to start Caring. Connecting. Growing together.
The Sr. Director Payer Sales is responsible for leading a team of field sales executives whose focus is to maximize the value realization and other financial objectives for the Decision Support product portfolio. The Sr. Director is responsible for developing and maintaining a team that ensures collaboration and coordination with Business Unit leaders and SMEs, Client Executives and Client Management to execute on the sales strategy and to achieve the annual sales bookings target. The Sales leader will ensure the team is competent in selling InterQual content, software and technology into the Payer segment and will ensure a focus on pipeline management for sustainable growth. This person will need to uncover opportunities and understand the competitive environment to create a differentiated value proposition. The Sr. Director will work with the Product team to help inform solutions on the roadmap for the payer segment and will also ensure the sales team is prepared to build a circle of informed buyers as solutions go to market.
This role will be 50% Team Leadership, 25% Selling and 25% Collaborating with Key Stakeholders.
You'll enjoy the flexibility to work remotely * from anywhere within the U.S. as you take on some tough challenges. Candidates can live anywhere in the US but Boston or Chicago are preferred locations
Primary Responsibilities:
Develop and execute strategies to meet assigned bookings targets through growth of net new and add-on sales within the assigned segment and target key growth areas to increase market share within the assigned segment

Provide ongoing, accurate pipeline and forecast reports to Sales & Operations leadership teams

Lead, develop and maintain team of sales executives who collaborate and coordinate with the Business Units, other Sales teams and Account Management and attain or exceed all assigned quotas for revenue (organic & retention)

Drive accountability through robust OKRs and performance-based management practices

Foster sales leadership competency and work to improve bench strength within the sales organization, including building pipeline, establishing development plans and mentoring individuals on the team to maximize their growth and potential

Ensure strategic collaboration and coordination with Business Units, Sales Teams, and all internal partners to facilitate achievement of sales objectives and guarantee the best overall client experience

Proactively and continually assess, clarify and validate short term needs and long-term client objectives. Direct client to solution development efforts to address client needs

Understand how the client differentiates itself in markets
You'll be rewarded and recognized for your performance in an environment that will challenge you and give you clear direction on what it takes to succeed in your role as well as provide development for other roles you may be interested in.
Required Qualifications:
5+ years of progressive experience managing others with a track record of quota achievement

Healthcare Market Expertise with solid knowledge of sales methodology, territory planning, process optimization and data analysis

Advanced knowledge of Payers and Health Plans

Understanding of complex sales cycles at strategic level with capability to provide clear, balanced advice/counsel on a broad range of strategic and complex management, product and go to market issues

Demonstrated ability to develop and deploy a strategy that drives customer partnership, revenue growth and retention

Willingness and ability to travel up to 50%
Preferred Qualifications:
Experience in a sales-oriented role supporting national accounts in multiple parts of the United States

Experience working in a clinical role in the provider space

Experience in clinical operations

Experience with selling clinical products

Clinical Decision Support (CDS) sales experience in the payer space

Experience in sales leadership where you guide and develop other through periods of change

Healthcare software and technology experience in Care Management or Utilization Management

Demonstrated ability to demonstrate thought leadership in healthcare across multiple channels and become a trusted advisor to senior level decision makers

Proven customer centric approach with the ability to adjust plans and actions to meet changing market and/or customer needs

Proven willingness to engage in both tactical hands-on work and strategic work as needed to manage and complete priorities
California, Colorado, Connecticut, Nevada, New Jersey, New York, Rhode Island, or Washington Residents Only: The salary range for California, Colorado, Connecticut, Nevada, New Jersey, New York, Rhode Island or Washington residents is $90,000 to $180,000 per year. Role is also eligible to receive bonuses based on sales performance. Pay is based on several factors including but not limited to education, work experience, certifications, etc. In addition to your salary, UnitedHealth Group offers benefits such as, a comprehensive benefits package, incentive and recognition programs, equity stock purchase and 401k contribution (all benefits are subject to eligibility requirements). No matter where or when you begin a career with UnitedHealth Group, you'll find a far-reaching choice of benefits and incentives.
*All employees working remotely will be required to adhere to UnitedHealth Group's Telecommuter Policy
At UnitedHealth Group, our mission is to help people live healthier lives and make the health system work better for everyone. We believe everyone–of every race, gender, sexuality, age, location and income–deserves the opportunity to live their healthiest life. Today, however, there are still far too many barriers to good health which are disproportionately experienced by people of color, historically marginalized groups and those with lower incomes. We are committed to mitigating our impact on the environment and enabling and delivering equitable care that addresses health disparities and improves health outcomes — an enterprise priority reflected in our mission.
Diversity creates a healthier atmosphere: UnitedHealth Group is an Equal Employment Opportunity/Affirmative Action employers and all qualified applicants will receive consideration for employment without regard to race, color, religion, sex, age, national origin, protected veteran status, disability status, sexual orientation, gender identity or expression, marital status, genetic information, or any other characteristic protected by law.
UnitedHealth Group is a drug-free workplace. Candidates are required to pass a drug test before beginning employment