Oncology Pharmacy Technician - 2187766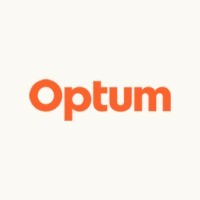 Optum
Worcester, MA, USA
Posted on Thursday, October 26, 2023
$1,000 Sign-On Bonus for External Candidates
Opportunities with Reliant Medical Group, part of the Optum family of businesses. Join a community-based, multi-specialty, physician-led organization where you will work with talented peers on a common purpose: improving the quality, cost and experience of health care. Here, we focus on delivering the best patient care, rather than volume. Through innovation and superior care management, we support patients and your well-being as a team member. Join a team at the forefront of value-based care and discover the meaning behind Caring. Connecting. Growing together.
Positions in this function is responsible for providing timely preparation and distribution of medications and IV solutions to include chemotherapeutic and bio therapeutic agents within the oncology / infusion center in conjunction with established guidelines, policies and procedures, and statutory requirements. Responsibilities include but are not limited to: compounding hazardous and non-hazardous medications, batch compounding of pharmaceutical products, inventory management, medication tracking, compliance with regulatory standards, utilizing the various equipment and technology available in the pharmacy, and performing various quality control tasks as assigned.
Primary Responsibilities:
Under the direct supervision of the pharmacist, performs functions pertaining to the dispensing of chemotherapy, bio therapy, hazardous and other medications

Proficient in sterile products preparation, proficient and able to perform practices dictated by the USP 797/800 guidelines

Provides coverage in areas of need in the pharmacy operation within scope of responsibilities

Demonstrates safe handling and disposal of chemotherapy agents, as outlined by OSHA, USP <797> and USP <800> standards

Appropriately pulls pre-medications from dispensing cabinet, and chemotherapy/biotherapy as orders are presented

Safely and accurately mixes and prepares all prescribed medications, including chemotherapy/biotherapy for pharmacist check, in a timely and efficient manner to ensure minimal delay in patient treatments

Prepares labels, bags, and dispenses the products

Dates and properly stores partial multi-dose vials, draws up and dates injectables

Reviews stock, orders medications daily from vendor, and follows up on back-ordered stock

Receives/checks-in all orders

Under the direction of Pharmacy Management and the pharmacist, this position will maintain adequate supply and utilize cost-containment practices

Appropriately operates and maintains specialized pharmacy equipment. Charts all scheduled maintenance designed to ensure sterility according to protocol. Performs daily, weekly, monthly and terminal cleaning of IV admixture spaces

Maintains general pharmacy knowledge of medications, medication dosage forms, and trade and generic names

Thorough knowledge in preparation of sterile parenteral products using proper aseptic technique, knowledge of pharmaceutical calculations, proper product labeling, and product reconstitution procedures. Thorough understanding of medication order procedures involving the pharmacy computer system
You'll be rewarded and recognized for your performance in an environment that will challenge you and give you clear direction on what it takes to succeed in your role as well as provide development for other roles you may be interested in.
One year of post-high school education can be substituted/is equivalent to one year of experience
Required Qualifications:
High school graduate, or equivalent

PTCB Certification or CPhT

1+ years of experience , prior Infusion/Oncology experience preferred

Registration with the Board, or application for registration upon completion of 1 year preferred
Preferred Qualifications:
Maintains current MA Technician registration

Proven xcellent organizational, communication and interpersonal skills
Unless certification, licensure or registration is required, an equivalent combination of education and experience, which provides proficiency in the areas of responsibility listed in this description, may be substituted for the above requirements
At UnitedHealth Group, our mission is to help people live healthier lives and make the health system work better for everyone. We believe everyone–of every race, gender, sexuality, age, location and income–deserves the opportunity to live their healthiest life. Today, however, there are still far too many barriers to good health which are disproportionately experienced by people of color, historically marginalized groups and those with lower incomes. We are committed to mitigating our impact on the environment and enabling and delivering equitable care that addresses health disparities and improves health outcomes — an enterprise priority reflected in our mission.
Diversity creates a healthier atmosphere: OptumCare is an Equal Employment Opportunity/Affirmative Action employers and all qualified applicants will receive consideration for employment without regard to race, color, religion, sex, age, national origin, protected veteran status, disability status, sexual orientation, gender identity or expression, marital status, genetic information, or any other characteristic protected by law.
OptumCare is a drug-free workplace. Candidates are required to pass a drug test before beginning employment.