Senior Recovery Resolution Analyst - Boston, MA - 2180232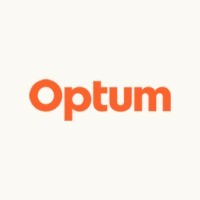 Optum
IT
Boston, MA, USA
Posted on Friday, September 22, 2023
If you are located within Boston, MA, you will have the flexibility to work from home and the office in this hybrid role* as you take on some tough challenges.
Optum is a global organization that delivers care, aided by technology to help millions of people live healthier lives. The work you do with our team will directly improve health outcomes by connecting people with the care, pharmacy benefits, data, and resources they need to feel their best. Here, you will find a culture guided by diversity and inclusion, talented peers, comprehensive benefits, and career development opportunities. Come make an impact on the communities we serve as you help us advance health equity on a global scale. Join us to start Caring. Connecting. Growing together.
The Senior Recovery Resolution Analyst will work with a team on researching issues to determine feasibility of reducing medical costs through prospective solutions of claim system processes and claim business rules.
This position is full-time, Monday – Friday. Employees are required to work our normal business hours of 7:00am – 3:30pm or 8:00am – 4:30pm EST.
Our office is located at 1325 Boylston St. Boston, MA. Employees will be required to work some days onsite and some days from home.
*All Telecommuters will be required to adhere to UnitedHealth Group's Telecommuter Policy.
Primary Responsibilities:
Examine, assess, and document business operations and procedures to ensure data integrity, data security and process optimization.

Investigate, recover, and resolve all types of claims as well as recovery and resolution for health plans, commercial customers, and government entities.

Investigate and pursue recoveries and payables on subrogation claims and file management.




Process recovery on claims.

Ensure adherence to state and federal compliance policies, reimbursement policies, and contract compliance.

Use pertinent data and facts to identify and solve a range of problems within area of expertise.
You'll be rewarded and recognized for your performance in an environment that will challenge you and give you clear direction on what it takes to succeed in your role as well as provide development for other roles you may be interested in.
Required Qualifications:
High School Diploma / GED (or higher)

1+ years of experience analyzing data and identifying cost saving opportunities.

Knowledge of claims processing systems and guidelines.

Intermediate skills with Microsoft Excel

Experience in healthcare

Ability to travel up to 25% within the state of Massachusetts

Must be a Certified Coder, certified auditor, Certified RN, or LPN

Ability to work full-time, Monday – Friday. Employees are required to work our normal business hours of 7:00am – 3:30pm or 8:00am – 4:30pm EST
Preferred Qualifications:
Associate's Degree (or higher)

1+ years of project management experience

2+ years of experience with claims auditing and researching claims information

Knowledge of Medicaid/Medicare Reimbursement methodologies

Microsoft Access

Experience working with medical claims platforms
Telecommuting Requirements:
Reside within the state of Massachusetts

Required to have a dedicated work area established that is separated from other living areas and provides information privacy

Ability to keep all company sensitive documents secure (if applicable)

Must live in a location that can receive a UnitedHealth Group approved high-speed internet connection or leverage an existing high-speed internet service
Physical Requirements and Work Environment:
Frequent speaking, listening using a headset, sitting, use of hands/fingers across keyboard or mouse, handling other objects, long periods working at a computer

Service center environment with moderate noise level due to Representatives talking, computers, printers, and floor activity
Careers with OptumInsight. Information and technology have amazing power to transform the Healthcare industry and improve people's lives. This is where it's happening. This is where you'll help solve the problems that have never been solved. We're freeing information so it can be used safely and securely wherever it's needed. We're creating the very best ideas that can most easily be put into action to help our clients improve the quality of care and lower costs for millions. This is where the best and the brightest work together to make positive change a reality. This is the place to do your life's best work.SM
At UnitedHealth Group, our mission is to help people live healthier lives and make the health system work better for everyone. We believe everyone–of every race, gender, sexuality, age, location, and income–deserves the opportunity to live their healthiest life. Today, however, there are still far too many barriers to good health which are disproportionately experienced by people of color, historically marginalized groups, and those with lower incomes. We are committed to mitigating our impact on the environment and enabling and delivering equitable care that addresses health disparities and improves health outcomes — an enterprise priority reflected in our mission.
Diversity creates a healthier atmosphere: UnitedHealth Group is an Equal Employment Opportunity / Affirmative Action employer, and all qualified applicants will receive consideration for employment without regard to race, color, religion, sex, age, national origin, protected veteran status, disability status, sexual orientation, gender identity or expression, marital status, genetic information, or any other characteristic protected by law.
UnitedHealth Group is a drug – free workplace. Candidates are required to pass a drug test before beginning employment.
#RPO #RED