Radiology Technologist - Urgent Care - Reliant Medical Group - 2142738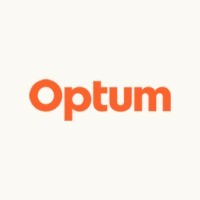 Optum
Milford, MA, USA
Posted on Friday, September 22, 2023
$5,000 Sign-on Bonus for external candidates
Opportunities with Reliant Medical Group. When you join Reliant, you'll be part of a community-based, multi-specialty, physician-led medical group. Everyone works collaboratively on a common purpose: improving the quality, cost and experience of health care. With the resources of a global health organization – Optum – behind us, we're at the forefront of value-based care. Supported by a patient-centric business model – integrated care teams focus on the best patient care, rather than volume. Here, you'll contribute to an exceptional patient experience. Discover a place where you can help shape the future of health care and do your life's best work. (sm)
Provides general direction of the Supervisor and/or Senior Technologist, utilizes independent judgment to provide radiological and/or phlebotomy services to patients while adhering to department organizational policies, procedures and standards.
Milford ReadyMed has an opening for a full-time Radiology Technician (36 hours). The schedule for this role is three 12 hour shifts during the week with rotating weekends.
Primary Responsibilities:
Routinely provides diagnostic radiology services by operating imaging equipment and other equipment/devices as necessary. Evaluates radiographs for technical quality and seeks advice when necessary. Troubleshoots and problem solves certain factors before calling service

Operates all generators and equipment. Produces quality Radiographs and conforms to MS43 Radiology Technician I department standards. Makes a conscientious effort to show any cases to a radiologist upon finding suspicious abnormalities. Uses developer and fixer types appropriately

Complies with all state and/or federal regulations related to ultrasonography. Maintains proper solution in chemistry tanks. Turns water on or off as appropriate. Monitors processor temperature. Communicates any problems with processor equipment.

Performs other similar and related duties as required or directed
You'll be rewarded and recognized for your performance in an environment that will challenge you and give you clear direction on what it takes to succeed in your role as well as provide development for other roles you may be interested in.
Required Qualifications:
2+ years degree in Imaging Technology

Current CPR certification

Commonwealth of Massachusetts registered Radiology Technology License

Knowledge of various software applications such as Microsoft Word, Excel, Outlook, etc.

Full COVID-19 vaccination is an essential job function of this role. Candidates located in states that mandate COVID-19 booster doses must also comply with those state requirements. UnitedHealth Group will adhere to all federal, state and local regulations as well as all client requirements and will obtain necessary proof of vaccination, and boosters when applicable, prior to employment to ensure compliance. Candidates must be able to perform all essential job functions with or without reasonable accommodation
Preferred Qualifications:
Advanced degree in healthcare or business

Salesforce user experience

Experience as a liaison between business teams, responsible for documenting and prioritizing business requirements in support of critical needs

Well versed in the healthcare space with an understanding of emerging trends and solutions

Excellent interpersonal, organizational and communication skills
Physical Requirements:
Physical health sufficient to meet the ergonomic standards and demands of the position
To protect the health and safety of our workforce, patients and communities we serve, UnitedHealth Group and its affiliate companies require all employees to disclose COVID-19 vaccination status prior to beginning employment. In addition, some roles and locations require full COVID-19 vaccination, including boosters, as an essential job function. UnitedHealth Group adheres to all federal, state and local COVID-19 vaccination regulations as well as all client COVID-19 vaccination requirements and will obtain the necessary information from candidates prior to employment to ensure compliance. Candidates must be able to perform all essential job functions with or without reasonable accommodation. Failure to meet the vaccination requirement may result in rescission of an employment offer or termination of employment
Careers at OptumCare. We're on a mission to change the face of health care. As the largest health and wellness business in the US, we help 58 million people navigate the health care system, finance their health care needs and achieve their health and well-being goals. Fortunately, we have a team of the best and brightest minds on the planet to make it happen. Together we're creating the most innovative ideas and comprehensive strategies to help heal the health care system and create a brighter future for us all. Join us and learn why there is no better place to do your life's best work.(sm)
OptumCare is committed to creating an environment where physicians focus on what they do best: care for their patients. To do so, OptumCare provides administrative and business support services to both owned and affiliated medical practices which are part of OptumCare. Each medical practice part and their physician employees have complete authority with regards to all medical decision-making and patient care. OptumCare's support services do not interfere with or control the practice of medicine by the medical practices or any of their physicians.
**PLEASE NOTE** The Sign On Bonus is only available to external candidates. Candidates who are currently working for a UnitedHealth Group, UnitedHealthcare or a related entity in a full time, part time, or per diem basis ("Internal Candidates") are not eligible to receive a Sign On Bonus.
At UnitedHealth Group, our mission is to help people live healthier lives and make the health system work better for everyone. We believe everyone–of every race, gender, sexuality, age, location and income–deserves the opportunity to live their healthiest life. Today, however, there are still far too many barriers to good health which are disproportionately experienced by people of color, historically marginalized groups and those with lower incomes. We are committed to mitigating our impact on the environment and enabling and delivering equitable care that addresses health disparities and improves health outcomes — an enterprise priority reflected in our mission.
Diversity creates a healthier atmosphere: UnitedHealth Group is an Equal Employment Opportunity/Affirmative Action employer and all qualified applicants will receive consideration for employment without regard to race, color, religion, sex, age, national origin, protected veteran status, disability status, sexual orientation, gender identity or expression, marital status, genetic information, or any other characteristic protected by law.
UnitedHealth Group is a drug – free workplace. Candidates are required to pass a drug test before beginning employment.