Account Manager - Lexington, MA - 2182756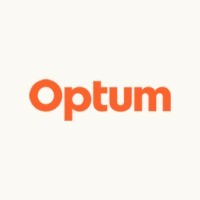 Optum
Sales & Business Development
Lexington, MA, USA
Posted on Saturday, September 16, 2023
At UnitedHealthcare, we're simplifying the health care experience, creating healthier communities and removing barriers to quality care. The work you do here impacts the lives of millions of people for the better. Come build the health care system of tomorrow, making it more responsive, affordable and equitable. Ready to make a difference? Join us and start doing your life's best work.SM
Do you strive to establish credibility and build solid relationships with a direct client? Do you like solving complex problems on your own and proactively identifying new solutions to problems? In this role, you will be the liaison between the dedicated client that they you servicing and UHC. You will work with members that need assistance with their healthcare, complex or escalated issues You will be onsite ,helping with prescriptions, finding a doctor, assisting with services.
This position is full-time Monday – Friday. Employees are required to have flexibility to work any of our 8-hour shift schedules during our normal business hours of 9:00am – 5:00pm EST. It may be necessary, given the business need, to work occasional overtime. Our office is located at 95 Hayden Avenue Lexington, MA 02421.
Primary Responsibilities:
Proactively works with customers, AMT and business partners to create and implement service and process improvements

Ensures seamless, complete, and accurate Health Fair and Open Enrollment activity for customers by coordinating enrollment meetings and the ordering of enrollment materials. In partnership with the SAE, ensures customers are well-informed and knowledgeable about plan options

Manage special projects on an as needed basis.

Investigate and manage escalated claim/call/appeals issues through root cause analysis and communicate outcome (in person, telephonically or via written communication) to internal partners or external clients.

Serve as liaison between internal customers and external customers to facilitate call and claim issue resolution and respond to inquiries.

Simplify and personalize interactions with consumers and clients to align with evolving service/quality expectations and single point of contact demands. (Deliver simply great service)

Track, trend and proactively review accounts for service opportunities.

Drive process improvement based on trend analysis.

Identify and report system problems in relation with benefit installation and interpretation.

Complete adhoc report requests and analysis.

Document and track all issues and activities accurately within ETS-BE.

Complete and deliver complex Performance Guarantee reporting to internal and/or external customers.

Create and deliver quarterly and annual service performance scorecards.

Create and deliver to Operations Account Manager quarterly 4-Block with overall client experience results.

Represent UHC operations in communication to clients related to new programs and enhancements to existing programs. Proactively messaging to clients and Account Management Team.

Drive excellence in service within organization and across organization by providing feedback to Operations on service failures.

Attend Account Management and/or client meetings representing call and claim and host and/or lead internal meetings with operations leaders to share Voice of the Customer feedback.

Lead service remediation efforts by creating action plan, hosting meetings with internal and external partners, sharing updates with UHC leaders and driving solution to resolution.

Provide consultative support to strategic business partners, assisting in delivery of services for new/existing business implementation, i.e., engaging in conversations regarding past experience or potential issues around benefit or claim processing.

Develop and deliver customer specific (benefit, claim, and cultural) training to Transaction and Customer Care organization.

Support and/or host existing customer site visits.

Would typically be responsible for a single, high profile dedicated account.

Lead process improvement special projects and work teams for dedicated client and potential global impact.

Support in external customer audits e.g. operational assessment, audit recommendation responses, hosting audit meeting.
You'll be rewarded and recognized for your performance in an environment that will challenge you and give you clear direction on what it takes to succeed in your role as well as provide development for other roles you may be interested in.
Required Qualifications:
High School Diploma / GED (or higher)

2+ years of experience building and maintaining an effective customer service/relationship with assigned client

2+ years of experience educating and helping clients with health insurance benefits and health insurance claims

2+ years of experience managing and/or leading projects

Ability to work full-time, Monday – Friday between 9:00am – 5:00pm EST including the flexibility to work occasional overtime given the business need
Preferred Qualifications:
Knowledge of operational processes (UNET, CAMs, ISET, A4Me, UES, and Behavioral Analytics etc.)

1+ years of public speaking experience

2+ years of experience as a Lead and/or Mentor
Soft Skills:
Attention to detail

Experience handling multiple tasks in a fast-paced environment

Interpersonal and organizational skills

Appropriate sense of urgency and ownership for resolving issues

Demonstrated track record in building relationships internally and externally

Verbal and written communication skills

Customer focused — ability to gain credibility in a relatively brief period of time

Ability to work independently with minimal supervision

Ability to adapt to rapid change

Ability to re-prioritize and manage tasks to support business needs

Strong analytical/problem solving skills

Professional and polished demeanor
At UnitedHealth Group, our mission is to help people live healthier lives and make the health system work better for everyone. We believe everyone–of every race, gender, sexuality, age, location and income–deserves the opportunity to live their healthiest life. Today, however, there are still far too many barriers to good health which are disproportionately experienced by people of color, historically marginalized groups and those with lower incomes. We are committed to mitigating our impact on the environment and enabling and delivering equitable care that addresses health disparities and improves health outcomes — an enterprise priority reflected in our mission.
Diversity creates a healthier atmosphere: UnitedHealth Group is an Equal Employment Opportunity / Affirmative Action employer and all qualified applicants will receive consideration for employment without regard to race, color, religion, sex, age, national origin, protected veteran status, disability status, sexual orientation, gender identity or expression, marital status, genetic information, or any other characteristic protected by law.
UnitedHealth Group is a drug – free workplace. Candidates are required to pass a drug test before beginning employment.
#RPO #RED