Prior Authorization Specialist - Pharmacy Tech - 2187770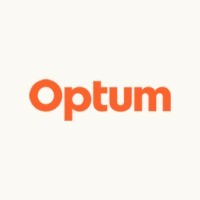 Optum
Worcester, MA, USA
Posted on Tuesday, September 12, 2023
Opportunities with Reliant Medical Group, part of the Optum family of businesses. Join a community-based, multi-specialty, physician-led organization where you will work with talented peers on a common purpose: improving the quality, cost and experience of health care. Here, we focus on delivering the best patient care, rather than volume. Through innovation and superior care management, we support patients and your well-being as a team member. Join a team at the forefront of value-based care and discover the meaning behind Caring. Connecting. Growing together.
Position in this function serves on the team of subject matter experts on prior authorizations for medications administered in the Oncology/Infusion and clinic setting. Works closely with the clinical staff and pharmacy services to ensure accurate, and timely approvals, which maintain excellent patient care and optimize revenue. Maintains a solid understanding of healthcare insurance policies, drug information, medical benefits, medical terminology and pharmacy benefits
Primary Responsibilities:
Obtains prior authorizations for required clinic and infusion medications and works with patients to minimize financial barriers

Verify patient insurance benefits. Track patient referrals

Submit insurance authorizations

Works as a patient advocate and functions as a liaison between the patient and payer to answer routine and complex inquires, reimbursement questions and avoid insurance delays. Obtains insurance authorization and pre-certification for chemotherapy/infusion services

Researches additional or alternative resources for non-covered services to prevent payment denials. Familiarity with physician office billing and reimbursement, as well as medical and pharmacy benefits

Communicates with nursing and medical staff to inform them of any restrictions or special requirements in accordance with particular insurance plans. Provides prompt feedback to physicians and management regarding issues with non-covered drugs

Reports any problems, issues or payer trends, updates coding/payer guidelines for clinical staff

Maintains a good working knowledge of both oncology and non-oncology authorization requirements for all payers, State and federal regulatory guidelines for coverage and authorization. Complies with patient confidentiality laws and regulations

Provides coverage for Patient Financial Counselors

Complies with health and safety requirements and with regulatory agencies such as DPH, etc. Complies with established departmental policies, procedures, and objectives

Enhances professional growth and development through educational programs, seminars, etc. Attends a variety of meetings, conferences, and seminars as required or directed

Performs other similar and related duties as required or directed. Regular, reliable and predicable attendance is required
You'll be rewarded and recognized for your performance in an environment that will challenge you and give you clear direction on what it takes to succeed in your role as well as provide development for other roles you may be interested in.
High school diploma or GED equivalent

1+ years of relevant work experience

Pharmacy Technician experience

Knowledge of medical terminology, CPT and ICD codes, insurance billing background




Knowledge of various software applications such as Microsoft Word, Excel, Outlook, etc

Understanding of revenue cycle functions such as patient access, billing, payments, and denials. Ability to review data and provide the appropriate information to insurance companies in order to secure insurance authorization
Preferred Qualifications:
Knowledge of oncology and infusion benefits

Pharmacy Technician Certification

Proven solid ability to multi-task and cover for others within the department during absences

Proven ability to work independently and be comfortable talking with providers, staff, patients, and outside organizations

Proven ability to organize multiple activities and effectively handle a fast-paced, changing workload with daily deadlines

Demonstrated accuracy in record keeping and documentation with solid attention to detail

Proven excellent follow-up skills with the ability to handle multiple assignments simultaneously

Demonstrated good judgement as well as attention to detail while working well with a team

Proven excellent communication, organizational and interpersonal skills
Unless certification, licensure or registration is required, an equivalent combination of education and experience, which provides proficiency in the areas of responsibility listed in this description, may be substituted for the above requirements.
Physical Requirements:
Physical health sufficient to meet the ergonomic standards and demands of the position
The Organization reserves the right to modify position responsibilities at any time, due to business necessity.
At UnitedHealth Group, our mission is to help people live healthier lives and make the health system work better for everyone. We believe everyone–of every race, gender, sexuality, age, location and income–deserves the opportunity to live their healthiest life. Today, however, there are still far too many barriers to good health which are disproportionately experienced by people of color, historically marginalized groups and those with lower incomes. We are committed to mitigating our impact on the environment and enabling and delivering equitable care that addresses health disparities and improves health outcomes — an enterprise priority reflected in our mission.
Diversity creates a healthier atmosphere: OptumCare is an Equal Employment Opportunity/Affirmative Action employers and all qualified applicants will receive consideration for employment without regard to race, color, religion, sex, age, national origin, protected veteran status, disability status, sexual orientation, gender identity or expression, marital status, genetic information, or any other characteristic protected by law.
OptumCare is a drug-free workplace. Candidates are required to pass a drug test before beginning employment.