Financial Navigator - Oncology Infusion - 2187781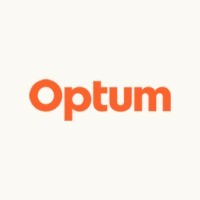 Optum
Accounting & Finance
Worcester, MA, USA
Posted on Tuesday, September 12, 2023
Opportunities with Reliant Medical Group, part of the Optum family of businesses. Join a community-based, multi-specialty, physician-led organization where you will work with talented peers on a common purpose: improving the quality, cost and experience of health care. Here, we focus on delivering the best patient care, rather than volume. Through innovation and superior care management, we support patients and your well-being as a team member. Join a team at the forefront of value-based care and discover the meaning behind Caring. Connecting. Growing together.
Position in this function serves with a team working with patients on coverage for medications in the Oncology/Infusion and clinic setting. The Financial Navigator (FN) helps patients analyze the best health insurance options available to them, taking into consideration their specific health concerns and financial situation. The FN then assists in getting the patient into that plan, be it connecting them up with a Medicare broker or signing them up for Masshealth directly. For patients where financial toxicity due to healthcare issues is still a concern, the financial navigator facilitates other resources such as foundational assistance, free drug, discounts, and other support. Works closely with the clinical staff, pharmacy services and billing department. Maintains a solid understanding of healthcare insurance policies, drug information, medical benefits, medical terminology and pharmacy benefits.
Primary Responsibilities:
Understanding of the care of the cancer patient, including treatment plans

Review patient chemotherapy protocols and determine insurance benefits and patient

responsibility.

Verify eligibility and benefits for all new patients and existing patients receiving treatment

Able to effectively communicate with patients newly diagnosed with cancer who may be emotional, angry, overwhelmed and/or frightened

Solid knowledge of healthcare insurance guidelines, programs and plans, patient assistance programs, co-pay assistance programs, Medicare health plans, Medicaid plans, COBRA guidelines and Healthcare reform

Works with patients to help understand and optimize their health insurance and supplemental coverage options for medical and pharmacy benefits

Verifies current insurance coverage, including out-of-pocket costs, deductibles, and/or coinsurance as necessary

Assist patients with insurance questions or denials

Assess patient need for outside assistance with medical care payments and if so, what programs might be available for individual patients, i.e. pharmaceutical, copay assistance, etc.

Establish payment arrangements with the patient and document appropriately in the

practice management system co-insurance assistance, etc.

Assists patients with enrolling in Medicaid and other government-sponsored healthcare assistance programs

Acts as the patient's direct primary point of contact for all insurance and billing inquiries

Possess solid research and problem solving skills

Demonstrates a high level of initiative and ability to self-direct to solve financial problems of patients. May need to work collaboratively with the cancer team to adjust care accordingly

Work with billing team on denied, no authorization, no referral claims, and provides feedback and follow up to clinical areas

Discuss payment arrangements with patients for outstanding patient balance

Properly document appropriate information in the Patient EMR

Process additional information requests and coordinate requests for letters of medical necessity from and to insurance companies

Direct day-to-day contact with Providers to assure treatments are approved before administering

Complies with health and safety requirements and with regulatory agencies such as DPH, etc.

Complies with established departmental policies, procedures, and objectives

Enhances professional growth and development through educational programs, seminars, etc.

Attends a variety of meetings, conferences, and seminars as required or directed

Performs other similar and related duties as required or directed

Regular, reliable and predicable attendance is required
You'll be rewarded and recognized for your performance in an environment that will challenge you and give you clear direction on what it takes to succeed in your role as well as provide development for other roles you may be interested in.
High school diploma or GED equivalent

3+ years of relevant work experience with solid registration and/or insurance background

Knowledge of various software applications such as Microsoft Word, Excel, Outlook, etc.
Preferred Qualifications:
Solid applied knowledge of medical insurance, pharmacy insurance, co-pay and deductibles, patient assistance programs, and grant programs

Proven excellent interpersonal, communication, organizational, and problem solving skills

Proven ability to compassionately work with patients who are often frustrated and/or overwhelmed by medical cost

Proven ability to effectively work with physicians, medical staff, and patients

Proven ability to multitask and prioritize tasks
Unless certification, licensure or registration is required, an equivalent combination of education and experience, which provides proficiency in the areas of responsibility listed in this description, may be substituted for the above requirements.
Physical Requirements:
Physical health sufficient to meet the ergonomic standards and demands of the position
The Organization reserves the right to modify position responsibilities at any time, due to business necessity.
At UnitedHealth Group, our mission is to help people live healthier lives and make the health system work better for everyone. We believe everyone–of every race, gender, sexuality, age, location and income–deserves the opportunity to live their healthiest life. Today, however, there are still far too many barriers to good health which are disproportionately experienced by people of color, historically marginalized groups and those with lower incomes. We are committed to mitigating our impact on the environment and enabling and delivering equitable care that addresses health disparities and improves health outcomes — an enterprise priority reflected in our mission.
Diversity creates a healthier atmosphere: OptumCare is an Equal Employment Opportunity/Affirmative Action employers and all qualified applicants will receive consideration for employment without regard to race, color, religion, sex, age, national origin, protected veteran status, disability status, sexual orientation, gender identity or expression, marital status, genetic information, or any other characteristic protected by law.
OptumCare is a drug-free workplace. Candidates are required to pass a drug test before beginning employment.