Assistant Center Manager - Hadley, MA - 2187961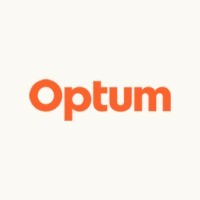 Optum
Hadley, MA, USA
Posted on Saturday, September 9, 2023
Careers with MedExpress. At MedExpress, we believe in delivering quality, convenient, affordable health care and exceeding our patients' expectations. Our neighborhood medical centers are open every day from 8-8 with a full medical team and no appointments necessary to help patients get in, get healthy, and get back to what's really important. We provide a broad scope of services including urgent care, basic wellness and prevention, and employer health services. As part of the Optum and UnitedHealth Group family of businesses, we're working together to help people live healthier lives and to help the health system work better for everyone. You can become part of our elite team almost anywhere with 150 MedExpress centers across the country. Join us and start doing your life's best work.(sm)
Having energized and friendly Assistant Center Managers is essential for creating success in our centers. In this role, you will be responsible for assisting the center manager with all aspects of center operations in order to provide quality medical care and services to patients. As a leader, you'll provide clear direction to achieve goals, creating an environment that fosters team commitment and employee engagement.
Assistant Center Managers work standard business hours (Monday through Friday: 8 am-5 pm) and also need to be available to support staff beyond those standard working hours.
This role is center-based and requires working in a clinical setting. The noise level is moderate and there is a potential for exposure to infectious diseases and blood-borne pathogens. It requires the ability to stand and sit for hours at a time (with some bending and stooping), ability to use manual dexterity in relation to clinical requirements, and ability to lift 50 lbs. Hours may vary based on location, patient volume, and business needs.
Primary Responsibilities:
Assists center manager in supervising day-to-day operations of center

Assists center manager in driving excellence in business, clinical, and financial operations of the center through managing workflows, budgets, scheduling, and other items as needed

Oversees patient flow and assists medical and office staff as needed

Acts as the catalyst to ensure staff are passionate about delivering genuine, caring, and friendly healthcare

Maintains the culture of excellence by recruiting, developing, and retaining talent in partnership with human resources and regional leadership

Monitors and optimizes systems that meet staff communication needs while supporting consistency throughout the MedExpress platform

Optimizes partnerships with area and regional leader to achieve overall corporate goals and objectives

Ensures 100% compliance with the MedExpress Compliance Program and compliance with federal or state licensing requirements for both the Center and staff
You'll be rewarded and recognized for your performance in an environment that will challenge you and give you clear direction on what it takes to succeed in your role as well as provide development for other roles you may be interested in.
Required Qualifications:
Associates Degree or equivalent

1+ years of experience in a lead/supervisory role OR 2+ years of healthcare experience

Demonstrated success using the principles and processes of customer service including identifying customer needs, meeting quality standards for service, and evaluating & improving customer service results
Preferred Qualifications:
Bachelor's Degree in Business Management

Clinical licensure

Management experience in a customer-facing retail or healthcare facility

Understanding of HIPAA, OSHA and other state/federal healthcare requirements and regulations
At UnitedHealth Group, our mission is to help people live healthier lives and make the health system work better for everyone. We believe everyone-of every race, gender, sexuality, age, location and income-deserves the opportunity to live their healthiest life. Today, however, there are still far too many barriers to good health which are disproportionately experienced by people of color, historically marginalized groups and those with lower incomes. We are committed to mitigating our impact on the environment and enabling and delivering equitable care that addresses health disparities and improves health outcomes – an enterprise priority reflected in our mission.
Diversity creates a healthier atmosphere: OptumCare is an Equal Employment Opportunity/Affirmative Action employers and all qualified applicants will receive consideration for employment without regard to race, color, religion, sex, age, national origin, protected veteran status, disability status, sexual orientation, gender identity or expression, marital status, genetic information, or any other characteristic protected by law.
OptumCare is a drug-free workplace. Candidates are required to pass a drug test before beginning employment.
Proof of immunity to vaccine-preventable diseases is an employment requirement.