Bariatric Provider Program Manager - Psychologist or LICSW - Reliant Medical Group - Remote - 2188029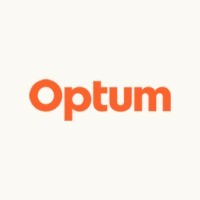 Optum
Operations
Worcester, MA, USA
Posted on Saturday, September 9, 2023
Opportunities with Reliant Medical Group. When you join Reliant, you'll be part of a community-based, multi-specialty, physician-led medical group. Primary care and specialist providers work collaboratively on a common purpose: improving the quality, cost and experience of health care. With the resources of a global health organization – Optum – behind us, we're at the forefront of value-based care. Supported by a patient-centric business model – your integrated care teams focus on the best patient care, rather than volume. Providers practice at the peak of their license – focusing effective, quality care and plans. Through innovation and superior care management, we support a focus on patients and on your wellbeing. Discover a place where you can help shape the future of health care and do your life's best work.(sm)
As a part of Optum, the largest network of medical groups in the nation, Reliant Medical Group is seeking a (Full-time or Part-time) Psychologist or LICSW to join our Integrated Behavioral Health Division as a Bariatric Provider. At Optum, we are transforming healthcare nationally while providing Physician-led care locally.
The Bariatric Provider directs the Behavioral Health services of the Reliant Medical Group/St. Vincent's Medical Center Bariatric Surgery Program and Reliant Medical Group Non-Surgical Weight Loss Program. Develops content and coordinates delivery of group and individual therapy interventions to help patients lose weight and prepare for bariatric surgery. Collaborates with Nutrition and Surgery Departments to identify needs and challenges of the program and develop and implement solutions, including policies and procedures. Provides direct care to patients and supervises other behavioral health providers in the bariatric program.
You'll enjoy the flexibility to work remotely * from anywhere within the U.S. as you take on some tough challenges.
Primary Responsibilities:
Researches and recommends innovative areas of growth for the BH Bariatric program beyond surgical options.

Collaborates with key stakeholders to implement approved growth areas, including hiring direct reports to grow the program. All growth areas will improve patients' overall health and demonstrate an improvement in TME

Performs all job functions of the Bariatric Clinical Psychologist with above-average competency

Direct and coordinate behavioral health services for the Bariatric Program

Identify and implement Optum, RMG, and BH objectives as they relate to the Bariatric Program

Help formulate company policies and procedures

Develop and continuously update program content consistent with latest research and best practices in weight management

Maintain patient spreadsheet to track progress through bariatric program

Identify and address gaps in care to improve patient preparedness and weight loss outcomes

Identify and implement administrative procedures to improve patient experience

Identify effective strategies to ensure patients make progress in the program

Meet with patients to discuss lack of progress of behavior problems that interfere with effective participation in the program

Continue to develop and grow non-surgical weight loss program

Maintain high productivity through supervision and scheduling innovations. Identify efficiencies to increase productivity and access. Allocate resources effectively

Attends and participates in weekly BH leadership team meetings. Participate in huddles and meetings with Nutrition, Surgery, and other departments in the bariatric program

Determine BH staffing requirements for the Bariatric Program. Interview, hire, and train Behavioral Health staff for the bariatric program. Assist with development of onboarding procedures for new staff and train BH providers in delivery of scientifically supported weight loss interventions for surgical and non-surgical patients. Set employee goals and objectives. Develop staff to maximize professional potential. Monitor provider progress through effective supervision. Delegate work duties for maximum efficiency and job satisfaction. Complete performance evaluations of bariatric providers and staff

Disseminates information pertinent to practice such as legislation, regulatory requirements and insurance updates, etc. Communicates to BH practitioners about departmental and organizational initiatives, goals, and objectives

Leads regular BH bariatric provider meetings to ensure consistent communication on key issues, strategies, and clinical initiatives. Fosters the exchange of clinical ideas, case studies/consultations, and best practices among assigned BH bariatric practitioners

Connect with colleagues in Primary Care through frequent communication and consultation about patients

Educate Behavioral Health Department and RMG Primary Care in best practices to promote weight management

Provides talks and presentations to enhance awareness and understanding of the program

Address and document safety concerns promptly and effectively

Review program performance data (e.g., time to surgery by patient or provider, weight loss success rate by time to surgery) and prepare reports for research and quality improvement

Enhances professional growth and development through educational programs, seminars, etc.

Attends a variety of meetings, conferences, and seminars as required or directed

Regular, reliable and predictable attendance is required

Performs other similar and related duties as required or directed
Compensation & Benefits Highlights:
Competitive compensation

Dedicated CME Time & Allowance

Excellent PTO package

Robust retirement package including employer funded contributions
You'll be rewarded and recognized for your performance in an environment that will challenge you and give you clear direction on what it takes to succeed in your role as well as provide development for other roles you may be interested in.
Psychologist or LICSW

Unrestricted licenses to practice psychology in Massachusetts, Connecticut, and Rhode Island

CPR Certification

Experience as a Psychologist in a Behavioral Medicine Program

3+ years of experience serving patients with obesity and/or experience in substance use disorders or health psychology

Proven experience in the case coordination of a group of patients

Knowledge of practice guidelines, policy, and program development

Proficient in computer use, the Internet and health information technology

Proven ability to possess good clinical judgment and decision-making skills

Demonstrated leadership and team building

Proven excellent communication, interpersonal and organizational skills, with a flexible and creative approach to problem solving
Preferred Qualifications:
Experience and expertise in developing and leading psychotherapy and psychoeducational groups

Bilingual; English & Spanish
About OptumCare:
At OptumCare, we've found that putting clinicians at the center of care is the best way to improve lives. Our physician-led organization is one of the most dynamic and progressive health care organizations in the world, serving over 17 million people through more than 45,000 aligned physicians and 9,000 advanced practice clinicians. You will find our team working in local clinics, surgery centers and urgent care centers, within care models focused on managing risk, higher quality outcomes and driving change through collaboration and innovation. Learn more at www.workatoptum.com.
Would you thrive with OptumCare?
Do you practice evidence-based medicine?

Are you seeking a practice focused on patient-centered quality care, not volume?

Are you a team player – comfortable delegating and empowering teams?

Are you constantly seeking better ways to do things?




Do you want to be part of something better?
California, Colorado, Connecticut, Nevada, New Jersey, New York, Rhode Island, or Washington Residents Only: The salary range for California, Colorado, Connecticut, Nevada, New Jersey, New York, Rhode Island or Washington residents is $85,000 to $167,300. Pay is based on several factors including but not limited to education, work experience, certifications, etc. In addition to your salary, UnitedHealth Group offers benefits such as, a comprehensive benefits package, incentive and recognition programs, equity stock purchase and 401k contribution (all benefits are subject to eligibility requirements). No matter where or when you begin a career with UnitedHealth Group, you'll find a far-reaching choice of benefits and incentives.
*All employees working remotely will be required to adhere to UnitedHealth Group's Telecommuter Policy
At UnitedHealth Group, our mission is to help people live healthier lives and make the health system work better for everyone. We believe everyone–of every race, gender, sexuality, age, location and income–deserves the opportunity to live their healthiest life. Today, however, there are still far too many barriers to good health which are disproportionately experienced by people of color, historically marginalized groups and those with lower incomes. We are committed to mitigating our impact on the environment and enabling and delivering equitable care that addresses health disparities and improves health outcomes — an enterprise priority reflected in our mission.
Diversity creates a healthier atmosphere: OptumCare is an Equal Employment Opportunity/Affirmative Action employers and all qualified applicants will receive consideration for employment without regard to race, color, religion, sex, age, national origin, protected veteran status, disability status, sexual orientation, gender identity or expression, marital status, genetic information, or any other characteristic protected by law.
OptumCare is a drug-free workplace. Candidates are required to pass a drug test before beginning employment.