Part-time & Virtual - Behavioral Health Integrated Clinician, LICSW | Reliant Medical Group - 2179637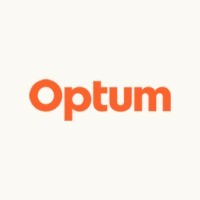 Optum
Worcester, MA, USA
Posted on Thursday, August 24, 2023
As a part of Optum, the largest network of medical groups in the nation, Reliant Medical Group is seeking a Part-time, LICSW to join our Integrated Behavioral Health Division as an Integrated Behavioral Health Clinician. At Optum, we are transforming healthcare nationally while providing Physician-led care locally. Discover a place where you can help shape the future of health care and do your life's best work.(sm)
The Integrated Clinician is responsible for screening, assessing, triage and treating adult patients with various behavioral health and psychological conditions to include all levels of acuity.
Position Highlights
Virtual, work from your home!

Hours are 4-7pm, Monday through Friday with the option to work more hours by starting earlier

Provide consultations to Primary Care Providers and patients

Assess patients for Behavioral Health disorders, symptoms and conditions including substance use

Provide crisis intervention and stabilization for patients presenting in need of immediate care

Address gaps in access to Behavioral Health services by providing interim, back-up or transitional care

Provide follow-up to patients to monitor and assess risk

Develop triage planning for patients requiring behavioral health treatment with community partners outside of the organization.

Provide real time triage to a variety of Behavioral Health and substance use

Enhance patient engagement by providing short behavioral interventions such as cognitive behavioral therapy and motivational interviewing.

Help implement treatment plans with Integrated Behavioral Health Provider.
What makes an Optum organization different?
Providers are supported to practice at the peak of their license

We recognize that if you want to provide good care and do it well, you can't do it alone – this is the foundation of the team-based care model

Our culture is one of clinical innovation and transformation

Reliant is a top performer of the Quadruple Aim initiative in Massachusetts

We are influencing change on a national scale while still maintaining the culture and community of our local care organizations
Compensation & Benefits Highlights
Competitive compensation

Dedicated CME Time & Allowance

Excellent PTO package

Robust retirement package including employer funded contributions
About Reliant Medical Group
Opportunities with Reliant Medical Group. When you join Reliant, you'll be part of a community-based, multi-specialty, physician-led medical group. Primary care and specialist providers work collaboratively on a common purpose: improving the quality, cost and experience of health care. With the resources of a global health organization – Optum – behind us, we're at the forefront of value-based care. Supported by a patient-centric business model – your integrated care teams focus on the best patient care, rather than volume. Providers practice at the peak of their license – focusing effective, quality care and plans. Through innovation and superior care management, we support a focus on patients and on your wellbeing. Discover a place where you can help shape the future of health care and do your life's best work.(sm)
Required Qualifications:
Master's degree from an accredited school

Active, unrestricted licensure as a LICSW to practice independently in the Commonwealth of Massachusetts

1-3 years of clinical Behavioral Health experience
Preferred Qualifications:
Fluency in EMR systems & technology

At least two years practice

Experience in substance use counseling
To protect the health and safety of our workforce, patients and communities we serve, UnitedHealth Group and its affiliate companies now require all employees to disclose COVID-19 vaccination status prior to beginning employment. In addition, some roles require full COVID-19 vaccination as an essential job function. UnitedHealth Group adheres to all federal, state and local COVID-19 vaccination regulations as well as all client COVID-19 vaccination requirements and will obtain the necessary information from candidates prior to employment to ensure compliance. Candidates must be able to perform all essential job functions with or without reasonable accommodation. Failure to meet the vaccination requirement may result in a rescission of an employment offer or termination of employment.
The Optum Story:
At Optum, we've found that putting clinicians at the center of care is the best way to improve lives. Our physician-led organization is one of the most dynamic and progressive health care organizations in the world, serving over 20 million people through more than 58,000 aligned physicians and 9,000 advanced practice clinicians. You will find our team working in local clinics, surgery centers and urgent care centers, within care models focused on managing risk, higher quality outcomes and driving change through collaboration and innovation. Learn more about our journey at www.workatoptum.com.
Would you thrive with Optum?
Do you practice evidence-based medicine?

Are you seeking a practice focused on patient-centered quality care, not volume?

Are you a team player – comfortable delegating and empowering teams?

Are you constantly seeking better ways to do things?

Do you want to be part of something better?
Diversity creates a healthier atmosphere: OptumCare is an Equal Employment Opportunity/Affirmative Action employers and all qualified applicants will receive consideration for employment without regard to race, color, religion, sex, age, national origin, protected veteran status, disability status, sexual orientation, gender identity or expression, marital status, genetic information, or any other characteristic protected by law.
OptumCare is a drug-free workplace. Candidates are required to pass a drug test before beginning employment.