Medical Assistant MA - 2139167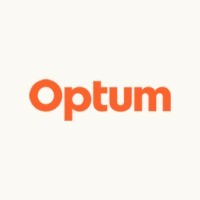 Optum
Westborough, MA, USA
Posted on Sunday, May 7, 2023
*External applicants are eligible for $3,000 sign-on bonus! *
Opportunities with Reliant Medical Group. When you join Reliant, you'll be part of a community-based, multi-specialty, physician-led medical group. Everyone works collaboratively on a common purpose: improving the quality, cost and experience of health care. With the resources of a global health organization – Optum – behind us, we're at the forefront of value-based care. Supported by a patient-centric business model – integrated care teams focus on the best patient care, rather than volume. Here, you'll contribute to an exceptional patient experience. Discover a place where you can help shape the future of health care and do your life's best work.(sm)
Location: Reliant Medical Group, a Part of Optum: 900 Union St. Westborough, MA
Schedule: Full and Part Time opportunities available. All schedules are between the hours of 7:30am – 5:30pm Monday – Friday.
Specialty: Adult Internal Medicine
Primary Responsibilities:
Opens patient areas, prepares patient schedules and patient medical records following standard procedures

Greets patients and escorts them to the exam room. Establishes reason for patient visit and prepares patient accordingly. Provides direct and indirect care following standard procedure while identifying and recording physical findings. Verifies patient medications, performs medication reconciliation, and pends refills. Collects and documents a variety of forms. Documents patient information in chart following standard procedure. Monitor and maintain patient flow. Assists in management of patient flow and access

Performs a variety of clinical functions such as measuring temperature, pulse rates, blood pressure, orthostatic vitals, height, weight, pediatric lengths, head circumference, peak flows, pulse oximetry, etc. Performs a variety test such as hearing, vision, etc. Documents information during patient visit in patient chart

Performs a variety of point of care testing functions and quality control such as urinalysis, rapid strep, blood glucose, urine pregnancy, etc. Document testing in patient chart. Maintains laboratory logs following standard procedure

Performs a variety of procedures such as applying hot/cold compress, applying/removing simple to complex wound dressings (as defined by site) under the direction of provider or licensed staff member, suture removal, staple removal, ear irrigation, DME splints / orthoglass, etc.

Notifies patients of normal laboratory results as instructed by provider. May report abnormal laboratory results under the instruction of licensed staff member. Performs routine call backs

Completes prescription refills following standard procedures. Check appropriate notes, pertinent laboratory results and orders laboratory results that are required, selects appropriate pharmacy and pends correct medication, dosage, sig and number of refills before routing to appropriate provider for approval
You'll be rewarded and recognized for your performance in an environment that will challenge you and give you clear direction on what it takes to succeed in your role as well as provide development for other roles you may be interested in.
Required Qualifications:
High school diploma or equivalent

Education from an accredited Medical Assistant training program or EMT certification

Successful completion of Basic Life Support (BLS-CPR) or the ability to complete within 90 days of hire

Knowledge of a variety of software applications such as Microsoft Outlook, Word, etc.
Preferred Qualifications:
Medical Assistant certification

Knowledge of office and laboratory procedures

Excellent organizational, communication and interpersonal skills
Careers at OptumCare. We're on a mission to change the face of health care. As the largest health and wellness business in the US, we help 58 million people navigate the health care system, finance their health care needs and achieve their health and well-being goals. Fortunately, we have a team of the best and brightest minds on the planet to make it happen. Together we're creating the most innovative ideas and comprehensive strategies to help heal the health care system and create a brighter future for us all. Join us and learn why there is no better place to do your life's best work.(sm)
OptumCare is committed to creating an environment where physicians focus on what they do best: care for their patients. To do so, OptumCare provides administrative and business support services to both owned and affiliated medical practices which are part of OptumCare. Each medical practice part and their physician employees have complete authority with regards to all medical decision-making and patient care. OptumCare's support services do not interfere with or control the practice of medicine by the medical practices or any of their physicians.
**PLEASE NOTE** The Sign On Bonus is only available to external candidates. Candidates who are currently working for a UnitedHealth Group, UnitedHealthcare or a related entity in a full time, part time, or per diem basis ("Internal Candidates") are not eligible to receive a Sign On Bonus.
At UnitedHealth Group, our mission is to help people live healthier lives and make the health system work better for everyone. We believe everyone-of every race, gender, sexuality, age, location and income-deserves the opportunity to live their healthiest life. Today, however, there are still far too many barriers to good health which are disproportionately experienced by people of color, historically marginalized groups and those with lower incomes. We are committed to mitigating our impact on the environment and enabling and delivering equitable care that addresses health disparities and improves health outcomes – an enterprise priority reflected in our mission.



Diversity creates a healthier atmosphere: UnitedHealth Group is an Equal Employment Opportunity/Affirmative Action employer and all qualified applicants will receive consideration for employment without regard to race, color, religion, sex, age, national origin, protected veteran status, disability status, sexual orientation, gender identity or expression, marital status, genetic information, or any other characteristic protected by law.

UnitedHealth Group is a drug – free workplace. Candidates are required to pass a drug test before beginning employment.