Claims Mail Processing Sr Associate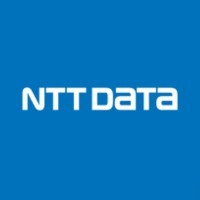 NTT Data
Quincy, MA, USA
Posted on Saturday, September 2, 2023
Req ID: 235483
NTT DATA Services strives to hire exceptional, innovative and passionate individuals who want to grow with us. If you want to be part of an inclusive, adaptable, and forward-thinking organization, apply now.
We are currently seeking a Claims Mail Processing Sr Associate to join our team in Quincy, Massachusetts (US-MA), United States (US).
Claims Mail Processing Sr Associate
The Claims Mail Processing Sr Associate will be responsible for the intake of mail claims for one of our clients. The role will entail reviewing the claim received by mail, separating by claim, then batching them up for scanning. This person will be responsible for operating the high-speed scanner to add document control numbers to documents and scan them into our various software programs. After review, if there is any missing information, the Claims Mail Processing Sr Associate will issue the rejection correspondence.
**This role requires working onsite daily at our client's facility and requires employee to be fully vaccinated for COVID-19 on or before start date, to the extent required by applicable law.
Responsibilities
Individuals here have a well-rounded knowledge of the policies for their work area

Their work may require discretion and independent judgement for non-routine matters. However, the primary focus of work activity is predominately routine

They may make policy recommendations to their managers and be an escalation point for less experiences team members

Adept at administrative operations support performing various role tasks (mail, file services, reporting, project support, and general account support activities)

Interacts frequently with clients at all levels in relation to the supported area, both internal and external

Provides a higher level of support on programs, projects, reporting, filing (electronic and hard copy), confidential materials handling, and issue resolution through experiences performing the role.

Scope of work largely routine and decision making primarily defined by outsourced activity agreement or manager's discretion

Frequently mentors and coaches less experiences staff

May perform quality audits on related administrative operations work in support of client services delivery
Skills, Job Competencies
Strong knowledge of software Windows and MS Office applications

Strong knowledge of multi-line phone system

Ability to operate standard office equipment

Solid writing, analytical and problem-solving skills

Strong client service skills

Strong organization and time management skills
Basic Qualifications
2+ years of work experience, ideally in an office environment
About NTT DATA Services
NTT DATA Services is a recognized leader in IT and business services, including cloud, data and applications, headquartered in Texas. As part of NTT DATA, a $30 billion trusted global innovator with a combined global reach of over 80 countries, we help clients transform through business and technology consulting, industry and digital solutions, applications development and management, managed edge-to-cloud infrastructure services, BPO, systems integration and global data centers. We are committed to our clients' long-term success. Visit nttdata.com or LinkedIn to learn more.
NTT DATA Services is an equal opportunity employer and considers all applicants without regarding to race, color, religion, citizenship, national origin, ancestry, age, sex, sexual orientation, gender identity, genetic information, physical or mental disability, veteran or marital status, or any other characteristic protected by law. We are committed to creating a diverse and inclusive environment for all employees. If you need assistance or an accommodation due to a disability, please inform your recruiter so that we may connect you with the appropriate team.