Operations Supervisor - Packing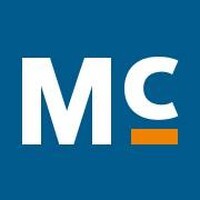 McKesson
People & HR, Operations
Northborough, MA, USA
Posted on Wednesday, October 18, 2023
McKesson is an impact-driven, Fortune 10 company that touches virtually every aspect of healthcare. We are known for delivering insights, products, and services that make quality care more accessible and affordable. Here, we focus on the health, happiness, and well-being of you and those we serve – we care. What you do at McKesson matters. We foster a culture where you can grow, make an impact, and are empowered to bring new ideas. Together, we thrive as we shape the future of health for patients, our communities, and our people. If you want to be part of tomorrow's health today, we want to hear from you.
As an Operations Supervisor on our team, you'll be helping to keep our distribution center operating smoothly. From training to problem-solving to maintaining equipment, your work will help save lives. Specifically, we need you to:
help plan and direct operations
keep morale and work standards high
train and manage your team
control expenses
control employee turnover and overtime hours
make sure equipment and housekeeping are exceptional
Along with the responsibilities you'll be given at McKesson, we'll also encourage you to make the most of our training and development. Our culture of diversity and opportunity works to support you as you advance in your career. You'll collaborate with coworkers and lead by example. You'll help us work to solve our nation's healthcare challenges and decrease costs so that everyone can afford the care they need.
Key Responsibilities:
• Assist with planning, organizing, and directing warehouse activities to ensure required deadlines are met
• Training and managing employee performance.
• Assist with reducing employee turnover & meet overtime requirements
• Complete end of shift systemic requirements
• Clear & timely communication to all relevant partners when daily expectations are not met
• Coordinate with external department bleadership to ensure the smooth flow of pick, pack and ship functions
• Secure the building on Friday evening, including setting the alarm system
• Prioritize safety by consistently demonstrating & coaching safe behaviors as well as addressing & documenting issues as required
• Daily review of team productivity, including posting results & coaching as needed
• Communication with others both internally/externally via e-mail, telephone, and text.
Minimum Job Qualifications:
3+ years of subject matter experience, including exhibiting excellent leadership capabilities.
Education:
HS Diploma or equivalent required.
Critical Skills:
Experience managing, leading, and developing staff.
Computer proficiency in MS Office
Excellent and effective business communication skills both verbally and in writing
Industry experience in logistics, supply chain, warehouse, manufacturing, or distribution environment preferred.
Skilled in interviewing, coaching, evaluation, discipline, and record keeping.
Focus on driving quality and process improvement.
Ability to multitask in a fast-paced environment and make strong business decisions.
Demonstrated employee engagement skills.
Extremely dependable
Additional Preferred Skills:
Warehouse management systems experience preferred; experience in RF environment is a plus; experience with labor management system is a plus and PowerBi
Experience leading large teams.
Ability to effectively interpret and analyze data to drive productivity.
Schedule:
Monday through Friday 1:00 pm to 9:30pm or until finished – This is the day shift closing leader
At McKesson, we care about the well-being of the patients and communities we serve, and that starts with caring for our people. That's why we have a Total Rewards package that includes comprehensive benefits to support physical, mental, and financial well-being. Our Total Rewards offerings serve the different needs of our diverse employee population and ensure they are the healthiest versions of themselves. For more information regarding benefits at McKesson, please click here.
As part of Total Rewards, we are proud to offer a competitive compensation package at McKesson. This is determined by several factors, including performance, experience and skills, equity, regular job market evaluations, and geographical markets. In addition to base pay, other compensation, such as an annual bonus or long-term incentive opportunities may be offered.
Our Base Pay Range for this position
$64,800 - $108,000
McKesson is an Equal Opportunity/Affirmative Action employer.
All qualified applicants will receive consideration for employment without regard to race, color, religion, creed, sex, sexual orientation, gender identity, national origin, disability, or protected Veteran status.Qualified applicants will not be disqualified from consideration for employment based upon criminal history.
Current employees must apply through the internal career site.
Join us at McKesson!