Multi-Specialty Coding Educator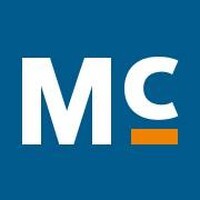 McKesson
South Carolina, USA · Wisconsin, USA · West Virginia, USA · Washington, USA · Virginia, USA · Vermont, USA · Utah, USA · Texas, USA · Tennessee, USA · Rhode Island, USA · Pennsylvania, USA · Oregon, USA · Oklahoma, USA · Ohio, USA · North Carolina, USA · New York, USA · New Mexico, USA · New Jersey, USA · New Hampshire, USA · Nevada, USA · Nebraska, USA · Montana, USA · Missouri, USA · Minnesota, USA · Michigan, USA · Massachusetts, USA · Maryland, USA · Maine, USA · Louisiana, USA · Kentucky, USA · Iowa, USA · Indiana, USA · Illinois, USA · Georgia, USA · Florida, USA · Washington, DC, USA · Connecticut, USA · California, USA · Arizona, USA · Alabama, USA · Wyoming, USA · Remote
Posted on Friday, September 22, 2023
McKesson is an impact-driven, Fortune 10 company that touches virtually every aspect of healthcare. We are known for delivering insights, products, and services that make quality care more accessible and affordable. Here, we focus on the health, happiness, and well-being of you and those we serve – we care. What you do at McKesson matters. We foster a culture where you can grow, make an impact, and are empowered to bring new ideas. Together, we thrive as we shape the future of health for patients, our communities, and our people. If you want to be part of tomorrow's health today, we want to hear from you.
Position Description
Under minimal supervision, the Multi-specialty Coding Educator - provides applicable billing, coding, and related reimbursement guidelines, to include federal/state laws and regulatory requirements affecting daily business operations. Upon request, support network practices with review of medical record documentation, including but not limited to the following services: evaluation and management, surgery, infusion and Hematology services, laboratory, and other services common to Medical and Surgical Oncology specialties. Collaborate with other McKesson Specialty Health departments and US Oncology Network practices to provide coding and billing guidance and support. Project management duties to include scheduling and coordination with education with practices, billing offices, physicians, APPs, and other departments. Coordinate and participate in other projects and duties as needed or requested. Must have exceptional communication skills and MUST be able to speak to and relate to the Providers, APPs, and Other Healthcare Professionals. This position requires a close working relationship with clinical, coding, and billing staff. Extensive knowledge of government regulations, applicable reimbursement laws and regulations required. Support and adhere to the US Oncology Compliance program, to include the Code of Ethics and Business Standards.
Key Responsibilities:
Researches, prepares, and develops coding material that will be presented to network practice physicians, clinical team, and business staff via on-site, web based, and other methods of training.

Adhere to education deadlines for physicians and practitioners, whether they are new to the US Oncology network or established practice, in collaboration with the audit team reviews when applicable.

Tracking of provider module training progress to ensure compliance of program participation.

Conduct monthly webinars on various healthcare related topics

Conduct regular and on-going review of medical record documentation, for coding and documentation compliance. Provide one on one education to physicians, APPs, and other clinical staff related to compliance audits, or third-party reviews.

Report generation and analysis to identify trends within The Network

Assist with establishing a robust Coding/Training program

Review, research and respond to practice billing and coding questions within a designated timeframe

Collaboration with Compliance Auditing Team regarding reviews and provide education for improvement

Collaboration/partnering with Revenue Cycle Management regarding payer related issues.

Development of coding tools/aids.

Research related to government regulations and commercial payer policies.
Minimum Job Qualifications:
7+ years of overall professional work experience.

4+ years of direct experience in CPT, ICD-10-CM, and HCPCS coding for i.e., Chemotherapy, Pain Management, Rheumatology, Gastric.

Additional experience in Lab/Path Services, Genetics, Mental Health, Pulmonary, Palliative, Urology.
Education/Training:
Current CPC required, CPMA and/or CCS-P certification a plus.

·4-year degree in related field or equivalent experience.
Critical Skills:
Three (3) Years Evaluation and Management (E&M) and Infusion Therapy coding.

One (1) Year Laboratory and Pathology coding and regulatory and compliance knowledge surrounding labs including CLIA rules.

Knowledge of genetic counseling billing and coding rules.

Knowledge of Licensed Clinical Social Worker billing and coding rules.

Must be familiar with compliance and government regulations and applicable reimbursement laws and regulations relating to Medical Oncology and Drug reimbursement.

Presentation skills delivering coding related information, monthly and annual webinars.

Thorough knowledge of CPT, ICD-10-CM and HCPCS coding.

2 years task management experience.

Proficiency in Microsoft Office Products (Outlook, Excel, Word, Teams, and PowerPoint) required.

Experience using virtual meeting platforms (such as WebEx and Zoom) required.
Physical Requirements:
General Office Demands
Travel:
Must be available for up to but not limited to 20% travel.
At McKesson, we care about the well-being of the patients and communities we serve, and that starts with caring for our people. That's why we have a Total Rewards package that includes comprehensive benefits to support physical, mental, and financial well-being. Our Total Rewards offerings serve the different needs of our diverse employee population and ensure they are the healthiest versions of themselves. For more information regarding benefits at McKesson, please click here.
As part of Total Rewards, we are proud to offer a competitive compensation package at McKesson. This is determined by several factors, including performance, experience and skills, equity, regular job market evaluations, and geographical markets. In addition to base pay, other compensation, such as an annual bonus or long-term incentive opportunities may be offered.
Our Base Pay Range for this position
$92,300 - $153,800
McKesson is an Equal Opportunity/Affirmative Action employer.
All qualified applicants will receive consideration for employment without regard to race, color, religion, creed, sex, sexual orientation, gender identity, national origin, disability, or protected Veteran status.Qualified applicants will not be disqualified from consideration for employment based upon criminal history.
Current employees must apply through the internal career site.
Join us at McKesson!