Health Services Specialist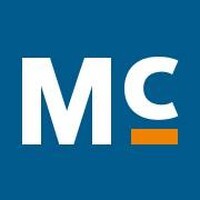 McKesson
Posted on Friday, August 11, 2023
McKesson is an impact-driven, Fortune 10 company that touches virtually every aspect of healthcare. We are known for delivering insights, products, and services that make quality care more accessible and affordable. Here, we focus on the health, happiness, and well-being of you and those we serve – we care. What you do at McKesson matters. We foster a culture where you can grow, make an impact, and are empowered to bring new ideas. Together, we thrive as we shape the future of health for patients, our communities, and our people. If you want to be part of tomorrow's health today, we want to hear from you.
Position Description:
The Health Services Specialist is responsible for enrolling patients into various PAP programs by verifying the pre-screening and qualifying tasks each for the opportunities that is queued up in the working PASS system. The Health Services Specialist contacts patients to determine supplementary information needed to enroll into PAP program. Health Services Specialists uses various hospital systems, both financial and clinical, to collect patient specific and supplementary information needed for PAP enrolment. PAP applications are reviewed and submitted to the manufacturer. It is the responsibility of the Health Services Specialist to monitor approved cases and follow up with the manufacturer if necessary. The Health Services Specialist is required to alert the customer of incoming shipments and approvals. If applications are denied it is the Health Services Specialist's responsibility to follow up and seek approval.
Key Responsibilities
Enrolling patients into various Patient Assistance Programs.

If applications are denied, you will be responsible to follow up and seek approval.

Health Services Specialists are expected to prioritize applications related to recovery management to maximize revenues that meet and/or exceed monthly revenue goals. Annual Revenue Goals > $1 Million.

Health Services Specialist have access to patient health information and are required to maintain PHI and HIPAA compliance.

Communicating with professional medical personnel (doctors, nurses, pharmacists, pharmacy technicians, pharmacy buyers, patient financial advocates) to carry out program operations. Respond to issues from customers and manufacturer PAP programs.

Other duties as assigned.
Schedule:
Monday – Friday

Start time between 8am and 9am Eastern

8-hour shift plus 30-minute lunch break
Minimum Qualifications:
Typically requires 3+ years of related experience
Preferred Qualifications:
Experience with patient advocacy, pharmacy, insurance verification, or patient assistance programs

Hospital systems experience or knowledge is a plus

Bilingual: Spanish/English is a plus

Proficiency in Microsoft Office
Additional Qualifications:
Proficiency in Microsoft Office products such as Excel, Word, etc.

Independent worker; can set own timelines/deadlines and goals

Communication proficiency

Organizational skills

Problem solving/analysis

Prior customer service or patient assistance experience
The ideal candidate will live in New Jersey, New York, Pennsylvania, Georgia, North Carolina, Texas, or Arizona. Must be willing to be onsite in Morristown, NJ at least once a year for annual team meeting.
Career Level – IC – Business Support – B3
At McKesson, we care about the well-being of the patients and communities we serve, and that starts with caring for our people. That's why we have a Total Rewards package that includes comprehensive benefits to support physical, mental, and financial well-being. Our Total Rewards offerings serve the different needs of our diverse employee population and ensure they are the healthiest versions of themselves. For more information regarding benefits at McKesson, please click here.
As part of Total Rewards, we are proud to offer a competitive compensation package at McKesson. This is determined by several factors, including performance, experience and skills, equity, regular job market evaluations, and geographical markets. In addition to base pay, other compensation, such as an annual bonus or long-term incentive opportunities may be offered.
Our Base Pay Range for this position
$16.77 - $27.95
McKesson is an Equal Opportunity/Affirmative Action employer.
All qualified applicants will receive consideration for employment without regard to race, color, religion, creed, sex, sexual orientation, gender identity, national origin, disability, or protected Veteran status.Qualified applicants will not be disqualified from consideration for employment based upon criminal history.
Current employees must apply through the internal career site.
Join us at McKesson!