Manager Pharmaceutical Solutions and Services Oncology Communications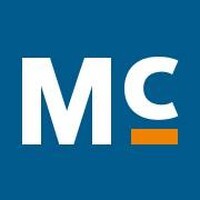 McKesson
Marketing & Communications
Virginia, USA · Oklahoma, USA · Ohio, USA · North Dakota, USA · North Carolina, USA · New York, USA · New Mexico, USA · New Jersey, USA · New Hampshire, USA · Nevada, USA · Nebraska, USA · Montana, USA · Missouri, USA · Mississippi, USA · Minnesota, USA · Michigan, USA · Massachusetts, USA · Maryland, USA · Maine, USA · Louisiana, USA · Kentucky, USA · Kansas, USA · Iowa, USA · Indiana, USA · Illinois, USA · Idaho, USA · Hawaii, USA · Georgia, USA · Florida, USA · Washington, DC, USA · Delaware, USA · Connecticut, USA · Colorado, USA · California, USA · Arkansas, USA · Arizona, USA · Alaska, USA · Alabama, USA · Wyoming, USA · Wisconsin, USA · West Virginia, USA · Washington, USA · Vermont, USA · Utah, USA · Texas, USA · Tennessee, USA · South Dakota, USA · South Carolina, USA · Rhode Island, USA · Puerto Rico · Pennsylvania, USA · Oregon, USA · Remote
Posted on Tuesday, August 8, 2023
McKesson is an impact-driven, Fortune 10 company that touches virtually every aspect of healthcare. We are known for delivering insights, products, and services that make quality care more accessible and affordable. Here, we focus on the health, happiness, and well-being of you and those we serve – we care. What you do at McKesson matters. We foster a culture where you can grow, make an impact, and are empowered to bring new ideas. Together, we thrive as we shape the future of health for patients, our communities, and our people. If you want to be part of tomorrow's health today, we want to hear from you.
We're looking for a driven, enthusiastic professional with strong external and internal communications expertise to join the Pharmaceutical Solutions and Services (PSaS) Communications team. The PSaS Communications team acts as a trusted business partner coordinating with internal stakeholders to promote key business initiatives to both internal and external audiences. Reporting to the Director of Communications for Oncology and Specialty Provider, this role will support external and internal communications for McKesson's Oncology and Specialty Provider business along with its several brands, products, and services.
At McKesson, our unmatched portfolio of oncology businesses provides research, insights, technologies, and services that help address care barriers and improve cancer care. Through our solutions, we help fuel discovery and clinical trial access, strengthen community-based specialty care, and expand access and affordability to needed medications.
Position Description
As Manager of Communications, you will be responsible for the internal and external communications strategies for key segments of McKesson's Pharmaceutical Solutions and Services (PSaS) business. Responsibilities include:
Developing and executing public relations plans supporting key business priorities while working to advance the broader enterprise vision
Collaborating closely with key business partners in areas where communications can strengthen what we deliver against key business priorities
Amplifying our peer-reviewed data, business wins, differentiating capabilities, and solutions in earned media coverage
Identifying and activating external thought leadership opportunities that are aligned with our strategic priorities and reach the right stakeholder, at the right time, with the right message
Protecting brand equity and customer loyalty through issues management
Engaging employees through clear and caring leader communications
Leveraging internal channels to strategically connect each employee to PSaS strategic imperatives and goals
Support external communications strategy - 50%
Protect and grow our reputation
Attract new customers and nurture our relationships with existing customers
Drive competitive share of voice versus competitors in earned media
Position McKesson as the partner of choice
Develop a public relations strategy that includes media outreach and speaking opportunities

Leverage relationships with media and conference coordinators to position PSaS subject matter experts as industry leaders

Collaborate and partner closely with key marketing and other business leaders to identify unique opportunities for storytelling and thought leadership
Collaborate with enterprise marketing and communications leaders to support the enterprise narrative - 20%
Collaborate closely with Corporate External Communications to align communications priorities seamlessly and spotlight best-in-class examples of PSaS businesses for Corporate content
Contribute to an editorial calendar
Collaborate with corporate marketing shared services (e.g., web, graphic design, event planning) to support communications efforts for key initiatives for the enterprise
Support internal communications strategy – 30%
Rally and engage our team behind PSaS strategic priorities
Strengthen collaboration and connectivity across our businesses
Foster strong leadership behaviors and champion our I2CARE/ILEAD values
Recognize and celebrate our talent and business wins
Nurture and support employees through evolution and change
Expertise/Capabilities should include:
Media relations and relationship building
Executive thought leadership
Social media support and copy editing
Data communications of peer-reviewed milestones
Storytelling behind customer success stories and business wins
Understanding complex concepts and writing in a clear concise manner
Issues management
Organization and executive communications
Change communications surrounding organizational updates and changes
Knowledge of the healthcare industry
Ability to manage projects and changing priorities, multi-task, and meet aggressive deadlines in a fast-paced environment
Ability to travel - 20%
Minimum Job Qualifications:
Education/Training-
4-year degree in Marketing, Business, Communications, Journalism, English, or relevant field
Required Business Experience-
8-10 years of internal, executive, and/or external communications, or related experience
Healthcare experience preferred
At McKesson, we care about the well-being of the patients and communities we serve, and that starts with caring for our people. That's why we have a Total Rewards package that includes comprehensive benefits to support physical, mental, and financial well-being. Our Total Rewards offerings serve the different needs of our diverse employee population and ensure they are the healthiest versions of themselves. For more information regarding benefits at McKesson, please click here.
As part of Total Rewards, we are proud to offer a competitive compensation package at McKesson. This is determined by several factors, including performance, experience and skills, equity, regular job market evaluations, and geographical markets. In addition to base pay, other compensation, such as an annual bonus or long-term incentive opportunities may be offered.
Our Base Pay Range for this position
$71,500 - $119,100
McKesson is an Equal Opportunity/Affirmative Action employer.
All qualified applicants will receive consideration for employment without regard to race, color, religion, creed, sex, sexual orientation, gender identity, national origin, disability, or protected Veteran status.Qualified applicants will not be disqualified from consideration for employment based upon criminal history.
Current employees must apply through the internal career site.
Join us at McKesson!