Sourcing and Supplier Relations specialist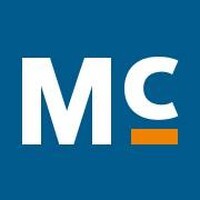 McKesson
Posted on Wednesday, March 1, 2023
ClarusONE Sourcing Services, LLP, provides strategic generic pharmaceutical services for both
Walmart Stores, Inc. and McKesson Corporation.
This partnership leverages McKesson's demonstrated strength and expertise in global pharmaceutical
sourcing in conjunction with Walmart's strength and commitment to delivering leading health and wellness services to their customers.

As part of this arrangement, McKesson and Walmart have established this organisation in London to provide strategic sourcing services for both companies.
Job Title: Sourcing and Supplier Relations Sourcing Specialist
Location: London, United Kingdom
Job Purpose:
The Sourcing Manager supports the sourcing and management of the generics category of products
stocked and positioned for sale. This includes executing the required analysis and system
manipulation to execute upon the sourcing contracts and business plans developed with suppliers.
This position gathers, analyses, prepares and summarises recommendations for product and supplier
plans.
Responsibilities:
Responsible for building and maintaining relationships with US based Generic (Gx) suppliers.
Responsible for data gathering, analysing, reporting, and developing recommendations.
Responsible for the resolution of Generic (Gx) suppliers operational issues & escalations while
effectively communicating impact to member organisations across relevant channels.
Responsible for the bid review process including, validating bids, identifying share shifts, pricing
and contracting review and issuing award letters Reconciles multiple sources of data to analyse
trends & opportunities; provides financial outputs for business cases and/or product development
requirements.
Responsible for driving alignment with other groups within sourcing, member engagement &
members to ensure implementation and delivery of ideas.
Performs advanced analysis that informs strategic and tactical decision making and solves
business problems related to potential or current business opportunities that meet project
requirements and drive incremental profit related to source programs.
Build knowledge and support value creation initiatives within the Supplier Relations team.
Gain an in-depth knowledge of systems and process associated with daily workload.
Prepare for, attend and support Generic (Gx) suppliers meetings.
Support with establishing effective business processes to monitor generics portfolio health and
risk, creating financial value for members. Core responsibilities include supporting the
management of generic programs for the members (OneStop,MultiSource and Walmart Direct).
Support communications to the C1 organization of supplier, product, and market changes in
relation to generic portfolio.
Listen to, leverage, promote diverse ideas, perspectives, of others across the business.
Act as a mentor/buddy to educate less experienced team members
Requirements:
Education/Experience
Bachelors degree preferably in Finance, Economics or similar
Minimum of 4 years' of experience in Accounting and/or Finance/Business Analysis
Product sourcing experience especially in generic pharmaceuticals preferred
Formal training in negotiations and/or demonstrated experience
Knowledge/Skills
Knowledge of purchasing, sourcing and/or product management of product distributed within a
multiple warehouse environment
Strong proficiency in MS Excel and/or Access with a solid background in developing queries,
macros and other data extraction techniques
Strong analytical and problem-solving skills
Well organised, process and team-oriented with the ability to prioritise quickly
Excellent communication skills and able to work with all levels of management and
internal/external customers to get results quickly – able to communicate complex data to
stakeholders in a simplified and action-oriented manner
Excellent analytical skills and a demonstrated, consistent ability to execute upon strategic and
tactical plans
Highly motivated self-starter; ability to initiate and manage work with minimal supervision
Physical Requirements
5% travel with some after-hours business meetings
General office demands