NATO DIANA Program Director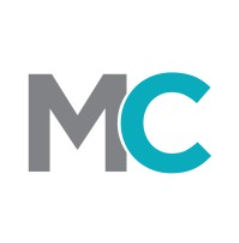 MassChallenge
Operations
Boston, MA, USA
Posted on Tuesday, November 7, 2023
The Organization: MassChallenge
The Role: NATO DIANA Program Director
Location: Boston, Massachusetts
Reports to: Chief Program Officer
Compensation: $110,000 - $120,000

MassChallenge is the global network for innovators who are working to solve massive challenges. We connect startups, experts, corporations, and communities to grow and transform businesses and economies. Our mission is to equip bold entrepreneurs to disrupt the status quo and create meaningful change. Our mission is BIG, and thus we are a team that gives 100% every day. Our values ensure we stay true to our mission and our core beliefs.
MassChallenge is currently seeking a NATO DIANA Program Director to join our Acceleration Team at the Boston Headquarters.
Position Summary
The NATO Defence Innovation Accelerator for the North Atlantic (DIANA) Program Director shall be responsible for the successful implementation of the NATO DIANA curriculum across all North American accelerator sites, currently defined as Boston and Seattle. The selected candidate will work alongside the Director of Strategic Partnerships to engage the North American dual-use innovation community to support the curriculum and small businesses selected to the program. The Program Director will support program managers at the North American accelerator sites to ensure each has the necessary tools, resources, and networks to successfully deliver NATO DIANA. This individual will also support the greater MassChallenge efforts in dual-use innovation.
Location
This Program Director will be expected to work from the MassChallenge Boston Headquarters on Tuesdays and Thursdays and as otherwise required to successfully deliver the program. Occasional work after-hours will be necessary to support the execution of NATO DIANA and other dual-use focused events. Travel required is estimated at 10% both domestically and internationally.
What You'll Do
Program Management
Represent MassChallenge with the Director of Strategic Partnerships to NATO DIANA and the selected accelerator sites to establish avenues of communication and ensure quality control of program delivery

Own oversight of and resourcing for the implementation of the NATO DIANA program across all selected North American accelerator sites

Deliver dual-use curriculum elements as required by NATO DIANA

Support the development and collection of key performance metrics from NATO DIANA implementation to measure success and implement adaptations for future iterations

Advise on the successful execution of other dual-use accelerator programs as needed
Community Development
Recruit experts, evaluators, mentors, and lecturers through strategic networking alongside the Director of Strategic Partnerships and Community Team
Onboard recruited experts, evaluators, mentors, and lecturers to NATO DIANA

Attend, support, and represent MassChallenge at local ecosystem events in Boston, Seattle, and elsewhere as needed by the program
Team Empowerment
Manage the program delivery team for the Boston-based NATO DIANA accelerator site

Oversee the program delivery team for the Seattle-based NATO DIANA accelerator site

Support the greater MassChallenge dual-use program execution team as needed
What You Bring
Education & Experience Requirements
Bachelor's Degree

Seven or more of experience in project/program management

Experience in accelerator operations, recruitment, and supporting small businesses

Knowledge of the United States defense ecosystem & acquisition practices

Record of strong business skills, leadership, people management, strategic thinking, and sound judgment
Who You Are:
You have 7-10 years of work experience and a specific skillset in project management or operations

You have exceptional project leadership and management skills with the ability to thrive in a fast-paced, deadline driven environment

You excel at maximizing team productivity and are able to make decisions that take into consideration a variety of stakeholder needs, team capacity/bandwidth and organizational growth goals

You are an engaging and motivating people manager. You are capable of setting priorities and goals for others, removing barriers to success, coaching, and providing regular and direct feedback, communicating important business information, leading by example in following policies and processes, and enabling growth and career development

You can deal with ambiguity and changing priorities and circumstances
Thoughtful, energetic, and diplomatic change ambassador; an experienced professional in understanding organizational dynamics, guiding individuals and teams through complex and changing environments

Excellent communication skills, both written and verbal

Previous accelerator management experience ideal but not required

Knowledge of the dual use innovation ecosystem ideal but not required
Who We Are
MassChallenge is the global network for innovators who are working to solve massive challenges. We connect startups, experts, corporations, and communities to grow and transform businesses and economies. At MassChallenge we:
Help entrepreneurs build the next generation of transformational businesses by connecting them with the resources, partnerships, and communities that help them launch, grow, and scale their startups.

Help our partners build, grow, and evolve their corporate innovation practices.

Leverage the power of entrepreneurship to strengthen global innovation ecosystems.
Why You Should Join Us
We believe working at MassChallenge is fulfilling because of the mission, challenging because of the pace and work, and rewarding because you get to build to the next step in your career here. When you join MassChallenge you join an incredible team and network of innovators and entrepreneurs, you take ownership over significant and strategically important projects, you focus on impact and output, and you help strengthen the global innovation ecosystem.
Our Core Values:
Founder Mindset: Optimism, Tenacity, Love the Problem

Connect & Collaborate: Empathy & Inclusion & Fun, Build Community, Connect the Dots

Progress over Perfection: Build on experience, Fail Fast, Demonstrate Traction
Compensation
MassChallenge offers competitive salaries, excellent benefits, and a supportive working environment.

Salary is based on a nonprofit scale and commensurate with skills and experience.

For this position, the base salary range is $110,000 - $120,000

Internal equity considerations and the average salary of the peer range will be reviewed before making a final offer.
**
MassChallenge is proud to be an Equal Opportunity Employer. We seek individuals from a broad variety of backgrounds with varying levels of experience who have a desire to do meaningful work. We recruit, employ, train, compensate, and promote regardless of race, color, gender, gender identity, religion, national origin, ancestry, disability, age, veteran status, sexual orientation, or any other characteristic protected by law.