Employee Relations Administrative Specialist (part-time 20 hours per week)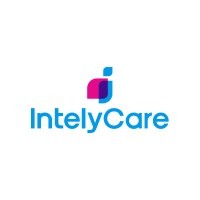 IntelyCare
Quincy, MA, USA
Posted on Friday, November 10, 2023
Want to make an impact at a thriving healthcare system where everyone is fulfilled and motivated to provide the highest level of care?
IntelyCare, is the most comprehensive healthcare talent platform where care settings of every kind can promote their unique value and every type of work needed to the largest community of quality nurses looking for the opportunity that better fits their lives.
At IntelyCare, every day we live our core values. We are driven by wonder, we care about each other, we take big swings, and most importantly, we believe that together we thrive!
**This role is Part-Time 20 hours per week and not benefits eligible. **
Does this kind of company sound like a fit to you? There's more…
We are seeking a detail-oriented and organized
Employee Relations Administrative Specialist
to support our People and Culture team. The ideal candidate will be responsible for managing documentation related to employee relations matters and handling subpoenas in a timely and efficient manner. This role plays a critical part in ensuring compliance and maintaining accurate records within the P&C function.
Documentation Management:
Create, organize, and manage digital and physical records related to employee relations, disciplinary actions, investigations, and performance reviews.
Maintain and update personnel files for all employees, ensuring accuracy, completeness, and compliance with applicable regulations.
Ensure confidentiality and secure access to sensitive employee information.
Subpoena Management:
Receive and process subpoenas and legal requests related to employee records.
Collaborate with legal counsel and HR team members to ensure compliance with legal requirements.
Track and maintain a record of all received subpoenas, response deadlines, and actions taken.
Record Retention:
Implement and maintain record retention policies and procedures in line with company policies and legal requirements.
Oversee the destruction of obsolete records according to established guidelines.
Data Integrity:
Monitor data accuracy and consistency across HR documentation systems.
Perform routine audits to identify discrepancies and rectify errors in employee records.
Compliance:
Stay current on relevant employment laws, regulations, and best practices to ensure records are maintained in accordance with legal requirements.
Assist in compliance reporting as needed.
Reporting:
Generate regular and ad-hoc reports on employee records and documentation as requested by P&C management and other stakeholders.
Collaboration:
Work closely with the Employee Relations Manager and Director, P&C team, and legal counsel to address employee relations issues efficiently and professionally.
Qualifications:
2+ years of experience in a similar role, preferably in a corporate HR setting.
Excellent organizational skills and attention to detail.
Ability to handle sensitive and confidential information with discretion.
Effective collaboration, communication, and interpersonal skills.
Strong problem-solving abilities.
Ability to work independently and as part of a team.
Knowledge of subpoena and legal request handling is a plus.
We are an equal opportunity employer and value diversity at our company. We do not discriminate on the basis of race, religion, color, national origin, gender, sexual orientation, age, marital status, veteran status, or disability status.
IntelyCare requires team members to be fully vaccinated against COVID and provide proof of vaccination unless there is a qualified exemption.
Please be aware, qualified candidates will be contacted directly via email by an IntelyCare Talent Acquisition Partner, from an IntelyCare email address.