Employee Relations and Compliance Manager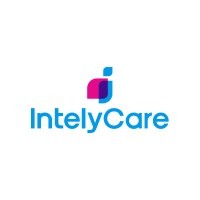 IntelyCare
Legal
Quincy, MA, USA
Posted on Saturday, October 14, 2023
Want to make an impact at a thriving healthcare system where everyone is fulfilled and motivated to provide the highest level of care?
IntelyCare, is the most comprehensive healthcare talent platform where care settings of every kind can promote their unique value and every type of work needed to the largest community of quality nurses looking for the opportunity that better fits their lives.
At IntelyCare, every day we live our core values. We are driven by wonder, we care about each other, we take big swings, and most importantly, we believe that together we thrive!
Does this kind of company sound like a fit to you? There's more…
As IntelyCare's Employee Relations and Compliance Manager you will work closely with our internal partners supporting our population of credentialed nurses and corporate staff. In this role, you will be responsible for balancing employee advocacy and business operating needs while promoting equity, fair treatment, and positive employee relations. You will also support the Corporate People and Culture initiatives and compliance. You must understand and support the accomplishment of business priorities and build credible relationships with Business Leaders, allowing for better decisions and organizational effectiveness. The role demands adaptability and flexibility to business and employee needs.
·
Develop and implement employee relations strategies and programs that align with the company's mission, values, and culture.
·
Provide Employee Relations support and guidance to internal partners regarding all ER related matters.
·
Conduct complex/sensitive employee related investigations.
·
Mitigate risk and ensure organizational compliance in a healthcare setting.
·
Anticipate and plan for long-term ER and Compliance needs and trends in partnership with business management.
·
Assist in the formulation of personnel policies and procedures.
·
Assure company policies are administered fairly and consistently throughout the area of responsibility.
·
Effectively communicate and execute necessary changes to policies and procedures.
·
Perform audit and compliance functions as requested.
·
Maintain employee records in compliance with state and federal requirements.
·
Work with other HR functions to effectively deliver learning, development, and benefits to the IntelyCare population.
·
All other duties as requested.
·
5+years Human Resources Generalist experience
·
5+ years of Healthcare experience
·
Experience with Joint Commission preferred
·
Certifications for Human Resource Professionals (PHR, SPHR) preferred
·
Ability to communicate orally and in writing in a clear and straightforward manner
·
Ability to communicate with all levels of management and company personnel
·
Ability to deal with the parties in a professional manner
·
Ability to maintain confidentiality of information
·
Ability to make decisions and solve problems while working under pressure
·
Strong PC skills and MS Office skills
·
Ability to prioritize and organize effectively
·
Ability to show judgment and initiative and to accomplish job duties in a timely manner
·
Ability to work independently
·
Knowledge of local, state, and federal employment laws and procedures
·
Knowledge of state and federal wage and hour laws
·
Strong knowledge of staffing and employment practices
·
Strong knowledge of employee relations procedures and applicable law
·
Strong Consultative and coaching skills
·
Strong Analytical skills
·
Strong Project Management skills
The Role: What are the Performance outcomes over the first 6-12 months you will work toward completing?
·
Within 3-6 months we expect you to have integrated into IntelyCare's fast paced environment including managing cases and contributing to projects.
·
Within a year we expect you to have found your own voice and footing in the role and shown initiative to create proactive solutions to various challenges encountered.
The Work: What type of work will you be doing? What assignments, requirements, or skills will you be performing regularly?
·
Manage ER case tickets.
·
Collaborate with internal partners to advise on ER and compliance matters.
·
Support initiatives and projects
·
Work independently and offer solutions and recommendations.
What is the leadership structure within the team?
This role will report to the Director, Employee Relations, and Compliance
Where is the role located? Quincy, MA
While doing great things for our nursing and healthcare partners, we are doing great things for our team members, too. Some of our recent accolades include:
· 2022 Boston Business Journal Fast 50
· 2022 Comparably Best Company Culture
· 2022 Comparably Best Places to Work in Boston
· 2022 Comparably Company for Women
· 2022 Comparably Best CEO
· 2022 Comparably Best CEOs For Diversity
· 2022 Comparably Best Perks & Benefits
· 2022 Ernst & Young Entrepreneur of the Year Award
· 2022 SIA Fastest Growing Staffing Firm #3
Some of Our Many Perks:
•Monthly health and wellness stipend
•Task Human App with 24/7 wellness coaches
•Complimentary beverages, snacks, and lunches catered twice a week
•Summer Fridays
•Flexible PTO
•Health, Dental and Vision benefits begin on day 1 of employment
•12 paid company holidays
•Commuter benefits
•Benefits Hub discount platform
•Opportunities for training and mentorship
We are an equal opportunity employer and value diversity at our company. We do not discriminate on the basis of race, religion, color, national origin, gender, sexual orientation, age, marital status, veteran status, or disability status.
IntelyCare requires team members to be fully vaccinated against COVID and provide proof of vaccination unless there is a qualified exemption.
Please be aware, qualified candidates will be contacted directly via email by an IntelyCare Talent Acquisition Partner, from an IntelyCare email address.