Quality Assurance Nurse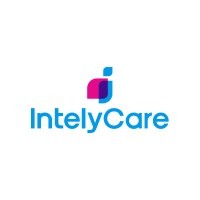 IntelyCare
Quality Assurance
Quincy, MA, USA
Posted on Thursday, June 15, 2023
Want to make an impact at a forward-thinking, innovative health-tech company?
At IntelyCare, purpose matters! We are improving the future of healthcare by revolutionizing the way nursing professionals work. We believe that when nursing professionals are content, patient care improves, and our healthcare systems flourish. Through our intuitive app and platform, nursing professionals gain the pay, freedom, and flexibility they deserve, while our client partners access nursing resources when and where needed.
At IntelyCare, we embody our core values. Driven by wonder, caring for each other, taking big swings, and believing that together we thrive!
Does this type of company sound like a good fit for you? There's more…
The Quality Assurance Nurse is a registered nurse with interest and expertise in quality assurance and patient safety. This is a hybrid position with a required three days in our Quincy, MA office and two days at home.
What You'll Do:
Create and maintain standards for clinical quality excellence at IntelyCare.
Assist in the development of process and procedures for a dynamic inaugural department.
Investigate, research, and prioritize clinically significant events as outlined by Department of Health and/or state regulatory agencies regarding client complaints, ICNSA employees' feedback, and allegations including documentation, falls with injury, death/serious harm, medication errors/diversion, practicing impaired and possible abuse/neglect/
exploitation allegations
.
Use critical decision-making during investigations.
Develop and manage the Performance Improvement Plans for ICNSA employees.
Collaborate with QA management and People & Culture regarding employment decisions of ICNSA employees across 29 states.
Maintain working knowledge and compliance of CMS rules and state regulatory agencies related to senior services of covered states to ensure ICNSA employees service compliance.
Collaborate with Account Managers and client leadership to build and maintain client relationships, and with IntelyPro Success Managers to elevate the practice of ICNSA employees.
Assess ICNSA employee's competency and provide re-training to promote increased quality of care.
De-escalation of ICNSA employees while discussing clinical complaints to improve understanding of concerns and to identify clinical deficiencies.
Advocate for ICNSA employees involved in alleged incidents or client dissatisfaction.
Be agents for ICNSA employees when discussing concerns regarding diversity, equity, inclusion, and belonging to improve job satisfaction.
Assist in the recruitment and selection of ICNSA employees including sign off for CNA relicensing and renewal requirements as needed.
Actively engage in personal professional activities including publications and presentations.
Other duties as required.
Who You Are:
·
Licensed to practice in the state of Massachusetts.
·
Excellent oral and written communication skills
·
Superior customer service and problem-solving skills
·
Previous experience working on multidisciplinary teams within acute and/or post-acute care facilities.
·
Private space to work remotely required.
·
Ability to maintain multiple State Nursing Licenses to aid in the maintenance and compliance for individual State, DPH, and other government license requirements for IntelyCare licensing.
•Monthly health and wellness stipend
•Task Human App with 24/7 wellness coaches
•Complimentary beverages, snacks, and lunches catered twice a week
•Health, Dental and Vision benefits begin on day 1 of employment
•12 paid company holidays
•Benefits Hub discount platform
•Opportunities for training and mentorship
We are an equal opportunity employer and value diversity at our company. We do not discriminate on the basis of race, religion, color, national origin, gender, sexual orientation, age, marital status, veteran status, or disability status.
IntelyCare requires team members to be fully vaccinated against COVID and provide proof of vaccination unless there is a qualified exemption.
Please be aware, qualified candidates will be contacted directly via email by an IntelyCare Talent Acquisition Partner, from an IntelyCare email address.