Nurse Practitioner-Watertown, New York - 2195314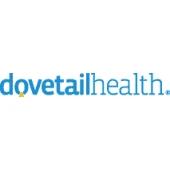 Dovetail Health
Watertown, NY, USA
Posted on Monday, November 20, 2023
$40,000 Student Loan Repayment Or $30,000 Sign-on Bonus For Individuals Who Have Not Previously Participated In This Program
Optum Home & Community Care, part of the UnitedHealth Group family of businesses, is creating something new in health care. We are uniting industry-leading solutions to build an integrated care model that holistically addresses an individual's physical, mental and social needs – helping patients access and navigate care anytime and anywhere.
As a team member of our Senior Community Care (SCC) product, we work with a team to provide care to patients at home in a nursing home, assisted living for senior housing. This life-changing work adds a layer of support to improve access to care.
We're connecting care to create a seamless health journey for patients across care settings. Join us to start Caring. Connecting. Growing together.
We're fast becoming the nation's largest employer of Nurse Practitioners; offering a superior professional environment and incredible opportunities to make a difference in the lives of patients. This growth is not only a testament to our model's success but the efforts, care, and commitment of our Nurse Practitioners.
The Senior Community Care (SCC) program is a longitudinal, integrated care delivery program that coordinates the delivery and provision of clinical care of members in a facility setting. The APC within SCC provides care to our highest-risk health plan members and is part of an interdisciplinary team.
Standard Schedule: Monday to Friday 8am to 5pm, no after hours, no holidays, no weekends.
Primary Responsibilities:
Conduct comprehensive assessments

Manage members through an acute medical situation or an exacerbation of a chronic condition, including testing, diagnostics, interventions

Manage members during a short term sub-acute rehabilitation episode

Ensure accurate and complete documentation, including ICD 10 conditions

Communicate and collaborate with the interdisciplinary care team

Conduct advanced illness and advanced care planning conversations

Provide patients and caregivers with counseling and education
You'll be rewarded and recognized for your performance in an environment that will challenge you and give you clear direction on what it takes to succeed in your role as well as provide development for other roles you may be interested in.
Required Qualifications:
Graduate of an accredited Master of Science Nursing or Doctor of Nursing Practice program

Active and unrestricted license in the state of employment

Active Nurse Practitioner certification through a national board

Board certified through the American Academy of Nurse Practitioners or the American Nurses Credentialing Center, with certification in one of the following:

Family Nurse Practitioner

Adult Nurse Practitioner

Gerontology Nurse Practitioner

Adult-Gerontology Acute Care Nurse Practitioner

Current, active DEA licensure/prescriptive authority or ability to obtain post-hire, per state regulations (unless prohibited in state of practice) (SCC04)

Ability to gain a collaborative practice agreement, if applicable in your state

Ability to complete physical requirements of the job including lifting a 30-pound bag in and out of the car, navigating stairs and a variety of dwelling conditions, and sit, stand, and kneel to perform physical assessment

Access to reliable transportation
Preferred Qualifications:
1+ years of clinical experience in practice (long-term care setting)

Experience in meeting the medical needs of patients with complex behavioral, social and/or functional needs

Understanding of Geriatrics and Chronic Illness

Understanding of Advanced Illness and end of life discussions

Proficient computer skills including the ability to document medical information with written and electronic medical records
About OptumCare:
At OptumCare, we've found that putting clinicians at the center of care is the best way to improve lives. Our physician-led organization is one of the most dynamic and progressive health care organizations in the world, serving over 17 million people through more than 45,000 aligned physicians and 9,000 advanced practice clinicians. You will find our team working in local clinics, surgery centers and urgent care centers, within care models focused on managing risk, higher quality outcomes and driving change through collaboration and innovation. Learn more at www.workatoptum.com.
Would you thrive with OptumCare?
Do you practice evidence-based medicine?

Are you seeking a practice focused on patient-centered quality care, not volume?

Are you a team player – comfortable delegating and empowering teams?

Are you constantly seeking better ways to do things?

Do you want to be part of something better?
New York Residents Only: The salary range for New York residents is $85,000 to $167,300 per year. Pay is based on several factors including but not limited to education, work experience, certifications, etc. In addition to your salary, UnitedHealth Group offers benefits such as, a comprehensive benefits package, incentive and recognition programs, equity stock purchase and 401k contribution (all benefits are subject to eligibility requirements). No matter where or when you begin a career with UnitedHealth Group, you'll find a far-reaching choice of benefits and incentives.
**PLEASE NOTE** Employees must be in an active regular status. Employees must remain in role for a minimum of 12 months from the date of hire /rehire/transfer. If an employee leaves Home and Community, the student loan repayments will cease. The employee must remain in an Advanced Practice Clinician or Physician role within Home and Community for 36 months to receive the full benefit of the student loan repayments.
At UnitedHealth Group, our mission is to help people live healthier lives and make the health system work better for everyone. We believe everyone–of every race, gender, sexuality, age, location and income–deserves the opportunity to live their healthiest life. Today, however, there are still far too many barriers to good health which are disproportionately experienced by people of color, historically marginalized groups and those with lower incomes. We are committed to mitigating our impact on the environment and enabling and delivering equitable care that addresses health disparities and improves health outcomes – an enterprise priority reflected in our mission.
Diversity creates a healthier atmosphere: OptumCare is an Equal Employment Opportunity/Affirmative Action employers and all qualified applicants will receive consideration for employment without regard to race, color, religion, sex, age, national origin, protected veteran status, disability status, sexual orientation, gender identity or expression, marital status, genetic information, or any other characteristic protected by law.
OptumCare is a drug-free workplace. Candidates are required to pass a drug test before beginning employment.