Registered Nurse RN, Leominster Family Practice - 2196042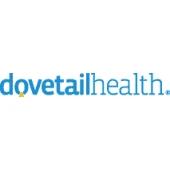 Dovetail Health
Leominster, MA, USA
Posted on Saturday, November 11, 2023
$2,500 Sign-on Bonus for External Candidates
Opportunities with Reliant Medical Group, part of the Optum family of businesses. Join a community-based, multi-specialty, physician-led organization where you will work with talented peers on a common purpose: improving the quality, cost and experience of health care. Here, we focus on delivering the best patient care, rather than volume. Through innovation and superior care management, we support patients and your well-being as a team member. Join a team at the forefront of value-based care and discover the meaning behind Caring. Connecting. Growing together.
Reliant Medical Group, a part of Optum – a UnitedHealth Group Company, is seeking a Registered Nurse (RN) to join our growing team in MA. We are transforming healthcare nationally while providing physician-led care locally.
Position Details:
Location:

225 New Lancaster Rd, Leominster, MA 01453
Department: Family Practice

Schedule:

Monday through Friday, hours between 8:00AM to 5:00PM
This position performs a full range of medical support services while ensuring the highest level of patient care and satisfaction.
Primary Responsibilities:
Provides effective patient care directly to patients or through telephone management

Delivers care based on patient's specific needs. Interviews patient and or significant other(s) on admission. Uses observation skills to assess patient, including physical, psychosocial and behavioral status. Identifies and prioritizes patient problems based on assessments

Plans for care collaboratively with the patient as well as multidisciplinary healthcare team. Involves patient and significant other(s) based on patient needs

Implements interventions. Evaluates or revises the plan based on patient needs or outcomes

Initiates nursing interventions that assist the patient to maximize health capabilities. Reassess and revise plan of care according to patient or significant other(s) education needs. Utilizes EMR tools to proactively ensure that all primary and secondary prevention services are accomplished in a timely fashion

Administers, monitors and evaluates all therapeutic interventions including but not limited to safe medication administration according to Standard Policies and Procedures and applicable state and federal laws, including but not limited to Immunizations, Department specific medications

After completion of a training program, starts intravenous therapy for hydration and administration of medications as required

Administers intravenous medications, including limited IV push medications depending on patient population, e.g. Urgent Care versus Primary Care patients, as required

Consistently documents all the aspects of patient care and patient education. Reports pertinent information to physician

Ensures nursing judgments and plan are based on physical and psychosocial needs

Performs other similar and related duties as required or directed
You'll be rewarded and recognized for your performance in an environment that will challenge you and give you clear direction on what it takes to succeed in your role as well as provide development for other roles you may be interested in.
Required Qualifications:
Graduate of an accredited School of Nursing

Currently licensed as a RN in the State of Massachusetts

Knowledge of various software applications such as Microsoft Word, Excel and Outlook, etc.
Preferred Qualifications:
BLS/CPR certification or ability to obtain within 90 days from hire

1+ years of RN / LPN experience

Phone triage experience

Experience with EMR systems (EPIC)

Physical Requirement:
Physical health sufficient to meet the ergonomic standards and demands of the position
At UnitedHealth Group, our mission is to help people live healthier lives and make the health system work better for everyone. We believe everyone–of every race, gender, sexuality, age, location and income–deserves the opportunity to live their healthiest life. Today, however, there are still far too many barriers to good health which are disproportionately experienced by people of color, historically marginalized groups and those with lower incomes. We are committed to mitigating our impact on the environment and enabling and delivering equitable care that addresses health disparities and improves health outcomes – an enterprise priority reflected in our mission.
Diversity creates a healthier atmosphere: OptumCare is an Equal Employment Opportunity/Affirmative Action employers and all qualified applicants will receive consideration for employment without regard to race, color, religion, sex, age, national origin, protected veteran status, disability status, sexual orientation, gender identity or expression, marital status, genetic information, or any other characteristic protected by law.
OptumCare is a drug-free workplace. Candidates are required to pass a drug test before beginning employment.