Appeals and Grievances Medical Director - Pediatrician - Virtual - 2196912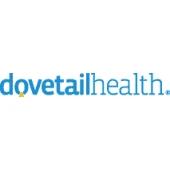 Dovetail Health
Cypress, CA, USA · Phoenix, AZ, USA · Phoenix, AZ, USA · Arizona, USA · Tampa, FL, USA · Tampa, FL, USA · Chicago, IL, USA · Chicago, IL, USA · Illinois, USA · Boston, MA, USA · Boston, MA, USA · Houston, TX, USA · Houston, TX, USA · Texas, USA
Posted on Friday, November 10, 2023
At UnitedHealthcare, we're simplifying the health care experience, creating healthier communities and removing barriers to quality care. The work you do here impacts the lives of millions of people for the better. Come build the health care system of tomorrow, making it more responsive, affordable and equitable. Ready to make a difference? Join us to start Caring. Connecting. Growing together.
You'll enjoy the flexibility to work remotely * from anywhere within the U.S. as you take on some tough challenges.
Primary Responsibilities:
The Appeals and Grievances Medical Director is responsible for ongoing clinical review and adjudication of appeals and grievances cases for UnitedHealthcare associated companies. Performance accountabilities include:
Perform individual case review for appeals and grievances for various health plan and insurance products, which may include PPO, ASO, HMO, MAPD, and PDP. The appeals are in response to adverse determinations for medical services related to benefit design and coverage and the application of clinical criteria of medical policies

Perform Department of Insurance/Department of Managed Healthcare, and CMS regulatory responses

Communicate with UnitedHealthcare medical directors regarding appeals decision rationales, and benefit interpretations

Communicate with UnitedHealthcare Regional and Plan medical directors and network management staff regarding access, availability, network, and quality issues

Actively participate in team meetings focused on communication, feedback, problem solving, process improvement, staff training and evaluation, and the sharing of program results

Provide clinical and strategic input when participating in organizational committees, projects, and task forces
What makes your clinical career greater with UnitedHealth Group? You can improve the health of others and help heal the health care system. You can work with in an incredible team culture; a clinical and business collaboration that is learning and evolving every day. And, when you contribute, you'll open doors for yourself that simply do not exist in any other organization, anywhere.
You'll be rewarded and recognized for your performance in an environment that will challenge you and give you clear direction on what it takes to succeed in your role as well as provide development for other roles you may be interested in.
Required Qualifications:
MD or DO with an active, unrestricted license

Board Certified in an ABMS or AOBMS specialty

5+ years of clinical practice experience

2+ years Quality Management experience

Intermediate or higher level of proficiency with managed care
Preferred Qualifications:
Pediatric Rehab, Pediatric Critical Care, Neonatology, OR another pediatric sub-specialty

Excellent telephonic communication skills; excellent interpersonal communication skills

Excellent project management skills

Data analysis and interpretation skills

Excellent presentation skills for both clinical and non-clinical audiences. Familiarity with current medical issues and practices

Creative problem-solving skills

Basic computer skills, typing, word processing, presentation, and spreadsheet applications skills. Internet researching skills

Solid team player and team building skills
*All employees working remotely will be required to adhere to UnitedHealth Group's Telecommuter Policy.


California, Colorado, Connecticut, Nevada, New Jersey, New York, Rhode Island, or Washington Residents Only: The salary range for California, Colorado, Connecticut, Nevada, New Jersey, New York, Rhode Island, or Washington residents is $248,58 2to $338,965 per year. Salary Range is defined as total cash compensation at target. The actual range and pay mix of base and bonus is variable based upon experience and metric achievement. Pay is based on several factors including but not limited to education, work experience, certifications, etc. In addition to your salary, UnitedHealth Group offers benefits such as, a comprehensive benefits package, incentive and recognition programs, equity stock purchase and 401k contribution (all benefits are subject to eligibility requirements). No matter where or when you begin a career with UnitedHealth Group, you'll find a far-reaching choice of benefits and incentives.


At UnitedHealth Group, our mission is to help people live healthier lives and make the health system work better for everyone. We believe everyone–of every race, gender, sexuality, age, location and income–deserves the opportunity to live their healthiest life. Today, however, there are still far too many barriers to good health which are disproportionately experienced by people of color, historically marginalized groups and those with lower incomes. We are committed to mitigating our impact on the environment and enabling and delivering equitable care that addresses health disparities and improves health outcomes — an enterprise priority reflected in our mission.

Diversity creates a healthier atmosphere: UnitedHealth Group is an Equal Employment Opportunity/Affirmative Action employer and all qualified applicants will receive consideration for employment without regard to race, color, religion, sex, age, national origin, protected veteran status, disability status, sexual orientation, gender identity or expression, marital status, genetic information, or any other characteristic protected by law.

UnitedHealth Group is a drug – free workplace. Candidates are required to pass a drug test before beginning employment.