Endocrinology and Medical Specialties Business Operations Manager - 2194338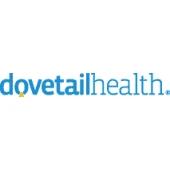 Dovetail Health
Operations
Worcester, MA, USA
Posted on Wednesday, November 1, 2023
Opportunities with Reliant Medical Group, part of the Optum family of businesses. Join a community-based, multi-specialty, physician-led organization where you will work with talented peers on a common purpose: improving the quality, cost and experience of health care. Here, we focus on delivering the best patient care, rather than volume. Through innovation and superior care management, we support patients and your well-being as a team member. Join a team at the forefront of value-based care and discover the meaning behind Caring. Connecting. Growing together.
It is the expectation of the Executive Team of the organization that each leader support the mission, vision and goals of the organization. Each leader will be responsible for demonstrating core leadership competencies that include: Strategic leadership to create alignment to the goals and strategies of the organization, the capacity to make strategic decisions to improve the organization's performance, the ability to influence the appropriate constituencies to gain the commitment of individuals and teams through either direct or indirect management responsibility and the coaching and development of these same teams and individuals to perform to their highest level of potential. Each leader must bring a solid business/industry perspective to develop programs and resolve business issues that ensures the organization is successful in meeting its long and short term goals. The ability to communicate effectively in various mediums and adjust language and presentation to capture the attention of various audiences is central to success in this role.
Each leader will be responsible for demonstrating core continuous improvement competencies to ensure the appropriate focus is placed on managing the necessary processes within his/her functional area to support the strategies, sets expectations within his/her area that problem solving should result in the identification of root causes and countermeasures to permanently eliminate the problem and supports the organization's culture of continuous improvement through the lens of providing quality patient care and a solid customer focus.
Each leader will be responsible for demonstrating core competencies by a solid willingness to work with others throughout the organization and be a role model for teamwork and cooperation that results in the highest quality of care and concern for our patients and employees. A core belief at the organization, and one that must be demonstrated by all leaders, is that each patient and employee is treated with respect and that decisions affecting either are made with integrity and professionalism and promote a high degree of trust. These characteristics along with personal initiative and a solid focus on results are critical to continued success in this role.
Position in this function provides leadership and management of the Endocrinology Division, in collaboration with the physician dyad or appropriate leadership. Responsible for the operational management and coordination of the overall day-to-day activities, clinical services and programs, of assigned staff at designated division to ensure appropriate systems, policies and procedures are in place to drive financial results, quality clinical outcomes, patient, staff and physician satisfaction, and excellent financial performance. Collaborate with physicians and leadership to develop and implement the practice business plans, measure performance, and develop and implement improvements.
Position also provides financial and business management support for the Medical Specialties Department to include: Gastroenterology, Neurology, Nephrology, Cardiology, Dermatology, Rheumatology, Pulmonary and Infectious Disease. Works closely with Division Practice Managers and Chiefs to assess business development opportunities and supports leaders in developing and monitoring performance improvement plans in areas including encounter volume, capture rates, total medical expenses, staffing targets and new business plans. Works in collaboration with other departments such as Business Support, Finance and Office of Population Health to align with corporate view of performance. Will achieve proficiency with Reliant Medical Group tools for verifying and knowing financial and business metrics and reports to explain performance variances, share with division leaders and work together to improve in opportunity areas and recognize strengths. Summarizes financial data into appropriate format(s) clearly and concisely.
Hours: Monday – Friday, 8am – 5pm. No weekends, evenings, or holidays
Location: 1 Eaton Place, Worcester, MA
Primary Responsibilities:
Clinical Operations – for Endocrinology Division

Manage day-to-day operations by handling issues within the site with physician dyad or appropriate leadership, while fostering an environment of continuous improvement and maintaining high standards for service that supports The Reliant Experience to patients, providers and others

Overall operational responsibility for the routine business and clinical functions including review and development of corrective action plans for Staff Safety Alerts, timely and accurate submission of payroll, management of staff time off requests and provider time off requests

Ensure appropriate supplies, equipment, signage, cleanliness of site, maintenance of the grounds and safety of the facility

Resolve clinical-administrative issues within the site and keep lines of communication open with staff and others to ensure high employee morale and a professional atmosphere. Maintaining the highest possible performance standards. Work with Director and other leadership to meet agreed upon commitments even under difficult circumstances

Development, creation and implementation site access standards with staff and leadership. Monitor and optimize access to care through all available channels such as: appointments, telephone calls, and MyChart. Monitors and maintains access related goals, patient demand at the practice, and works with physician dyad or appropriate leadership to meet the demand on a real-time basis. Work with staff and other leadership to deploy available resources to meet demand

Provide staff and providers with regular feedback about utilization. Develop and implement programs to reduce waste, and to improve effective use of clinical resources

Lead site management group on issues such as site level metrics, personnel, staffing efficiency, patient experience, site culture, optimization of space, etc.

Ensure compliance to established policies, procedures, quality assurance programs, safety and infection control policies and procedures including required compliance assessment completion. Acquire and maintain site accreditations as required

Utilize non-clinical partners efficiently while considering the impact on the site and caring for patients

Oversee non-direct reporting site personnel such as facilities, receiving, greeters, central check- in, etc.

Maintain knowledge of EMR with the ability to navigate through various types of situations. Attend required meetings and participate in committees as needed

Ensure the highest level of patient satisfaction within the site. Interact with patients and respond to and address concerns or issues as needed. Work with physician, staff, leadership and others to address and prevent problems. Develop a variety of customer services standards and programs

Ensure cash handling and operational business practices and procedures are followed including cash collections, cash out, reconciliations and other requirements of the business office, accounting departments, etc.

Oversee the management of the telephone flow and access. Match call volumes and staffing to meet the expectations of patients/customers

Meet regularly with physician dyad, appropriate leadership or others to ensure the efficient flow of day-to-day activities

Site coordination of various plans/policies such as work place violence plan, disaster plan, fire safety, etc.

Business Acumen – Key area of strength needed for supporting Medical Specialties in business performance

Demonstrate general understanding of Corporate Business Model and how the site contributes to the bottom line of the organization

Develop and recommend the operating and capital budgets for the assigned areas managed in partnership with director and physician dyad. Manage approved budget activities to assure financial goals met. Monitor expenditures for compliance to approved budget. Resolve discrepancies. Maintain or exceed budgeted financial performance by addressing deficiencies and recommending improvement ideas

Measure productivity and facilitate collaborative problem-solving and communication with the physicians and leadership team. Recommend, develop, and implement improvements for the site

Develop, maintain and report key metrics that identify drivers of business performance of the site and point to areas of action if there are discrepancies. Develop creative solutions to resolve discrepancies

Design and implement initiatives that optimize financial and operational performance to achieve a high level of quality patient care, patient and provider satisfaction, and employee and provider engagement

Provide director and other leadership with regular summarized updates on key performance indicators including monthly review of financial tools with reporting and articulation of key operational drivers of success or variance

Maintain or improve upon budgeted staffing compliments by monitoring FTEs and adjusting staffing volume as needed

Summarize complex business information into easy to understand and read formats

Planning & Decision Making

Analyze problems/issues systematically and logically, and is resourceful in recommending solutions

Formulate, develop and implement project plans as needed

Cultivate an environment of continued improvement. Create and follow standard work processes and collaborate to define best practices

Support and assist with local provider partnerships and community outreach programs that enhance the business outcomes of the site business needs. Participate in various community activities representing the organization. Markets the site with community leaders and others

Communication

In collaboration with the physician dyad or appropriate leadership, actively supports the organization's mission, vision and strategic plan. Communicate with staff, providers and others

In collaboration with the physician dyad or appropriate leadership, collaborate and communicate regularly in order to foster a collaborative, team-based practice and positive environment for staff, providers and patients in writing or verbal

Communicate effectively with team members and providers. Follow the P-O-R-E method – Problem -Option – Recommendation – Evaluation for communicating issues

Lead regular department and site meetings of staff and/or including providers in partnership with physician dyad or appropriate leadership to assure consistent communication on key strategies and business items

Engage staff and patients by rounding throughout the site. Promote daily team huddles

Talent Management

Employee and provider engagement and empowerment in daily operations including review of annual engagement scores through Press Ganey, in partnership with physician dyad or appropriate leadership

Continuously recruit and hire the best performers by participating in the hiring, orientation and review process of employees in the practice

Collaborate with HR Business Partner or others to objectively address performance issues; address and document thoroughly, utilizing Performance Improvement Plans and the disciplinary process

Develop highly functioning teams by continuous performance improvement. Create an environment that nurtures empowerment of all staff members

Complete annual performance reviews by established deadline date. Develop annual goals by established deadline date and assesses goals at minimum quarterly

Participate in setting goals for the site with the physician dyad, director or others and ensures the goals are accomplished within the time frames

Prepare annual goals and objectives in support of the organization's strategic initiatives, and reports on progress as required

Act as a role model/resource to all team members

Share resources to align supply with demand across RMG as needs are identified; cross train as appropriate

Create and utilize localized recognition programs that provide incentives for meeting or exceeding department or site goals

Identify employee potential and develop succession plan to assure promotion of solid performers

Lead by example and act as a role model while creating and sustaining an environment that promotes accountability, teamwork, and promotes change. Display behaviors and attitudes consistent with ensuring the ideal patient experience

Relationships

Build and maintain relationships with all disciplines throughout the organization based on mutual respect and trust

Work effectively toward solutions and compromises that take the needs of all involved into account to ensure positive outcomes

Deliver frank, constructive and honest feedback to director, staff and physician dyad

Be visible and engaging of providers and staff through rounding in the practice daily Ensure compliance to all health and safety regulations and requirements

Regular, reliable and predicable attendance is required. Perform similar or related duties as required or directed
You'll be rewarded and recognized for your performance in an environment that will challenge you and give you clear direction on what it takes to succeed in your role as well as provide development for other roles you may be interested in.
Years of post-high school education can be substituted/is equivalent to years of experience

Required Qualifications:
5+ years of managerial experience with direct people leadership experience

Knowledge of a variety of software products/systems such as Microsoft Office Excel, Word, Budgeting, etc.

Demonstrated ability to navigate patient complaints and difficult situations

Proven excellent interpersonal, organizational and communication skills

Demonstrated ability to handle multiple priorities
Preferred Qualifications:
Healthcare management experience

Proven experience in coordinating and managing physician office practice

Demonstrated business and financial planning skills such as budgeting, staffing ratios, etc.
At UnitedHealth Group, our mission is to help people live healthier lives and make the health system work better for everyone. We believe everyone–of every race, gender, sexuality, age, location and income–deserves the opportunity to live their healthiest life. Today, however, there are still far too many barriers to good health which are disproportionately experienced by people of color, historically marginalized groups and those with lower incomes. We are committed to mitigating our impact on the environment and enabling and delivering equitable care that addresses health disparities and improves health outcomes — an enterprise priority reflected in our mission.
Diversity creates a healthier atmosphere: OptumCare is an Equal Employment Opportunity/Affirmative Action employers and all qualified applicants will receive consideration for employment without regard to race, color, religion, sex, age, national origin, protected veteran status, disability status, sexual orientation, gender identity or expression, marital status, genetic information, or any other characteristic protected by law.
OptumCare is a drug-free workplace. Candidates are required to pass a drug test before beginning employment.