Senior Medical Director - Kidney Solutions - Remote - 2189334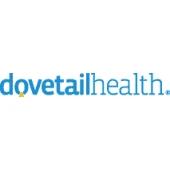 Dovetail Health
Minneapolis, MN, USA · Minneapolis, MN, USA · Phoenix, AZ, USA · Phoenix, AZ, USA · Arizona, USA · Tampa, FL, USA · Tampa, FL, USA · Atlanta, GA, USA · Atlanta, GA, USA · Chicago, IL, USA · Chicago, IL, USA · Illinois, USA · Indianapolis, IN, USA · Indianapolis, IN, USA · Baltimore, MD, USA · Baltimore, MD, USA · Boston, MA, USA · Boston, MA, USA · Las Vegas, NV, USA · Las Vegas, NV, USA · New York, NY, USA · Raleigh, NC, USA · North Carolina, USA · Philadelphia, PA, USA · Philadelphia, PA, USA · Houston, TX, USA · Houston, TX, USA · Texas, USA · Dallas, TX, USA · Dallas, TX, USA
Posted on Saturday, October 28, 2023
For those who want to invent the future of health care, here's your opportunity. We're going beyond basic care to health programs integrated across the entire continuum of care. Join us to start Caring. Connecting. Growing together.
The Optum Sr. Medical Director, Kidney Solutions will provide clinical guidance to help transform the care for individuals with chronic kidney and end stage renal disease. This solution will help ensure providers deliver high quality, evidence based and cost-effective care to our members. As such, this role requires an innovative clinician leader.
You'll enjoy the flexibility to work remotely * from anywhere within the U.S. as you take on some tough challenges.
Primary Responsibilities:
Bring to life Optum Health's holistic approach to deliver quality outcomes and optimally serve patients with chronic kidney disease

Collaboratively work with the product directors, analytics team, and clinical and operational staff to develop strategies and design solutions to improve the value of care, clinical outcomes, and patient experience for individuals with chronic kidney and end stage renal disease.

This role will play a critical part in executing on key outcomes

Provide clinical oversight for case management programs, including leading case rounds for nurse case managers, providing clinical recommendations on individual cases, and where appropriate, having collegial discussions with treating providers

Advise leadership on improvement opportunities and/or strategies regarding critical activities involving chronic kidney and end stage renal

Lead clinical strategy and develop new clinical models to create market-leading care management integrated with member advocacy and value-based care models

Engage with nephrology practice leadership regarding best practices to deliver value-based care

Remain current on the scientific literature and leverage knowledge to inform product strategy and solution design

Lead and/or participate in team and committee quality and policy meetings, quality improvement projects, quality of care reviews, and process improvement activities

Exhibit a patient-centered mindset by focusing on personalized care journeys when designing and evaluating programs. Consider Social Determinants of Health and leveraging community resources in program designs

Collaborate with experienced data analysts to develop hypotheses, evaluate opportunities, and design program evaluations

Developing and implementing measurement strategies and the associated metrics to track the processes and clinical and financial outcomes of clinical programs

Build and develop relationships across teams to ensure effective feedback loops and that deliverables are met

Identify training opportunities and develop training to support clinical operations teams

Develop and deliver presentations to a variety of internal and external audiences

Attend national conferences to present data and meet with potential and existing customers

Attend client meetings, virtually or in-person, to provide clinical perspective on program benefits and outcomes

In conjunction with Clinical Operations leadership, assure that all clinical accreditation and performance standards are met, quality issues are addressed, and help support an environment of continuous quality improvement
You'll be rewarded and recognized for your performance in an environment that will challenge you and give you clear direction on what it takes to succeed in your role as well as provide development for other roles you may be interested in.
Required Qualifications:
Current and non-restricted MD license

Current board certification in Nephrology

5+ years clinical practice experience

5+ years of experience in population health research or practice

Proven excellent analytic and critical thinking skills with proven ability to use clinical, administrative and claims data to identify opportunities, inform program design and measure process, clinical and financial outcomes

Proven ability to communicate effectively and efficiently (both verbal and written) in a highly matrixed organization

Ability and willingness to travel 25% as needed
Preferred Qualifications:
Master's degree or fellowship in a population health science (e.g. epidemiology, health services research) or comparable experience

Experience operating with a high degree of autonomy across organizational priorities

Experience in design, implementation, and oversight of care management programs

Experience presenting at national conferences and major academic meetings

Experience writing and publishing academic research papers

Managed care experience

Demonstrated ability to inform design, build and implementation of IT systems to support innovative clinical program – including workflow, data use and reporting requirements
California, Colorado, Connecticut, Nevada, New York, Rhode Island, or Washington Residents Only: The salary range for California, Colorado, Connecticut, Nevada, New York, Rhode Island, or Washington residents is $363,459 to $574,956 per year. Salary Range is defined as total cash compensation at target. The actual range and pay mix of base and bonus is variable based upon experience and metric achievement. Pay is based on several factors including but not limited to education, work experience, certifications, etc. In addition to your salary, UnitedHealth Group offers benefits such as, a comprehensive benefits package, incentive and recognition programs, equity stock purchase and 401k contribution (all benefits are subject to eligibility requirements). No matter where or when you begin a career with UnitedHealth Group, you'll find a far-reaching choice of benefits and incentives.
*All employees working remotely will be required to adhere to UnitedHealth Group's Telecommuter Policy
At UnitedHealth Group, our mission is to help people live healthier lives and make the health system work better for everyone. We believe everyone–of every race, gender, sexuality, age, location and income–deserves the opportunity to live their healthiest life. Today, however, there are still far too many barriers to good health which are disproportionately experienced by people of color, historically marginalized groups and those with lower incomes. We are committed to mitigating our impact on the environment and enabling and delivering equitable care that addresses health disparities and improves health outcomes – an enterprise priority reflected in our mission.
Diversity creates a healthier atmosphere: OptumCare is an Equal Employment Opportunity/Affirmative Action employers and all qualified applicants will receive consideration for employment without regard to race, color, religion, sex, age, national origin, protected veteran status, disability status, sexual orientation, gender identity or expression, marital status, genetic information, or any other characteristic protected by law.
OptumCare is a drug-free workplace. Candidates are required to pass a drug test before beginning employment.