Part time Onsite Physician Advisor - Melrose - Wakefield MA - 2169808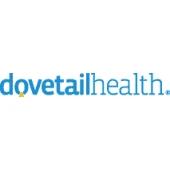 Dovetail Health
Wakefield, MA, USA
Posted on Saturday, October 14, 2023
Optum is a global organization that delivers care, aided by technology to help millions of people live healthier lives. The work you do with our team will directly improve health outcomes by connecting people with the care, pharmacy benefits, data and resources they need to feel their best. Here, you will find a culture guided by diversity and inclusion, talented peers, comprehensive benefits and career development opportunities. Come make an impact on the communities we serve as you help us advance health equity on a global scale. Join us to start Caring. Connecting. Growing together.
Part time (20 hours per week) Onsite Physician Advisor opportunity in Melrose-Wakefield, MA with Optum!
This position is for qualified physicians seeking to enter the new and growing non-clinical practice specialty of Physician Advisor with a career trajectory towards a provider or payor medical director and beyond. This position drives performance across our organization by communicating with hospital physicians and utilization management staff at client hospitals to champion best practices for evidence-based care and its documentation. The Physician Advisor will be responsible for establishing, maintaining, and strengthening the relationship with Optum client hospitals to appropriately optimize the use of Optum services.
Training will be provided by Optum. The Physician Advisor will join a team of on-site physician advisors across the country.
Although the Physician Advisor (PA) is employed by Optum, the intention is that the PA will become a key member of the client hospital's leadership team charged with meeting the organization's goals and objectives for ensuring the effective, efficient utilization of health care services. To this end, the PA will develop expertise on matters regarding physician practice patterns, over- and under-utilization of resources, medical necessity, documentation best practices, level of care progression, denial management, and compliance with governmental regulations and commercial insurance contracts.
The Physician Advisor will work closely with the medical staff, including house staff, hospital leadership, and all utilization management (UM) personnel to develop and implement methods to optimize the use of hospital services. This includes care management processes that ensure patients are in the appropriate level of care with supporting documentation for regulatory compliance and accurate coding.
Primary Responsibilities:
Conduct medical necessity reviews of cases referred by case management to ensure medical necessity and regulatory requirements are met for level of care

Meet with case management, social work, and other healthcare team members to discuss selected cases and make recommendations regarding patient status

Interact with medical staff and medical directors of third-party payers to discuss the needs of patients and alternative levels of care

Act as a consultant for the medical staff regarding their decisions for the appropriate level of care of hospitalized patients and supporting documentation

Participate in the claims denial process, including appeals

Review of utilization data to ensure hospital objectives for quality patient care

Act as a resource for the medical staff regarding federal, state, and payer regulatory, quality, and contract requirements

Serve as a physician member of the Utilization Review Committee, which may require non-clinical medical staff privileges application

Provide education on utilization management topics (e.g., documentation) to the medical and UM staffs
Physician Advisor Will Not:
Practice medicine during the hours scheduled, which includes:

Decision-making in a patient's plan of care or discharge

Write orders or prescriptions

Provide on-call coverage

Set hospital clinical or administrative policies

Supervise house staff or hospital employees

Participate in any type of peer review (e.g., Quality, M&M)
You'll be rewarded and recognized for your performance in an environment that will challenge you and give you clear direction on what it takes to succeed in your role as well as provide development for other roles you may be interested in.
Required Qualifications:
MD or DO

Current, unrestricted medical license in state of residence

Solid computer skills and working knowledge of EMRs
**All Physician Advisors have a shared Minimum Holiday coverage requirement which is covered remotely.
Preferred Qualifications:
Board Certified / Eligible

3+ years of experience in a hospital-based practice setting

Demonstrated ability to build rapport with medical staff and hospital leadership
Careers with Optum. Our objective is to make health care simpler and more effective for everyone. With our hands at work across all aspects of health, you can play a role in creating a healthier world, one insight, one connection and one person at a time. We bring together some of the greatest minds and ideas to take health care to its fullest potential, promoting health equity and accessibility. Work with diverse, engaged and high-performing teams to help solve important challenges.
At UnitedHealth Group, our mission is to help people live healthier lives and make the health system work better for everyone. We believe everyone–of every race, gender, sexuality, age, location and income–deserves the opportunity to live their healthiest life. Today, however, there are still far too many barriers to good health which are disproportionately experienced by people of color, historically marginalized groups and those with lower incomes. We are committed to mitigating our impact on the environment and enabling and delivering equitable care that addresses health disparities and improves health outcomes — an enterprise priority reflected in our mission.
Diversity creates a healthier atmosphere: UnitedHealth Group is an Equal Employment Opportunity/Affirmative Action employer and all qualified applicants will receive consideration for employment without regard to race, color, religion, sex, age, national origin, protected veteran status, disability status, sexual orientation, gender identity or expression, marital status, genetic information, or any other characteristic protected by law.
UnitedHealth Group is a drug – free workplace. Candidates are required to pass a drug test before beginning employment.