Skilled Inpatient Care Coordinator South Boston, MA - 2192879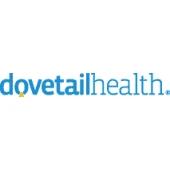 Dovetail Health
Boston, MA, USA
Posted on Saturday, October 7, 2023
For those who want to invent the future of health care, here's your opportunity. We're going beyond basic care to health programs integrated across the entire continuum of care. Join us to start Caring. Connecting. Growing together.
The Skilled Inpatient Care Coordinator (SICC) plays an integral role in optimizing patients' recovery journeys. The SICC completes weekly functional assessments and engages the PAC inter-disciplinary care team providing them with the proprietary nH Outcome tool to align expectations for discharge planning. The position engages patients and families to share information and facilitate informed decisions. By serving as the link between patients and the appropriate health care personnel, the SICC is responsible for ensuring efficient, smooth, and prompt transitions of care.
Primary Responsibilities:
Perform Skilled Nursing Facility (SNF) assessments on patients using clinical skills and appropriate measurement tools, such as nH Predict, nH Outcome, InterQual and CMS criteria, upon admission to SNF and periodically through the patient stays

Review targets for Length of Stay (LOS), target outcomes, and discharge plans with providers and families

Complete all SNF concurrent reviews, updating authorizations on a timely basis

Collaborate effectively with the patients' health care teams to establish an optimal discharge. The health care team includes physicians, referral coordinators, discharge planners, social workers, physical therapists, etc.

Assure patients' progress toward discharge goals and assist in resolving barriers

Participate weekly in SNF Rounds providing accurate and up to date information to the naviHealth Sr. Manager or Medical Director

Assure appropriate referrals are made to the Health Plan, High-Risk Case Manager, and/or community-based services

Engage with patients, families, or caregivers either telephonically or on-site weekly and as needed

Attend patient/family care conferences

Assess and monitor patients' continued appropriateness for SNF setting (as indicated) according to InterQual criteria or the nH Outcome

When naviHealth is delegated for utilization management, review referral requests that cannot be approved for continued stay and are forward to licensed physicians for review and issuance of the NOMNC when appropriate

Coordinate peer to peer reviews with naviHealth Medical Directors

Support new delegated contract start-up to ensure experienced staff work with new contract

Manage assigned caseload in an efficiently and effectively utilizing time management skills

Enter timely and accurate documentation into the CM Tool application

Daily review of census and identification of barriers to managing independent workload and ability to assist others

Review monthly dashboards, readmission reports, quarterly, and other reports with the assigned Clinical Team Manager, as needed, to assist with the identification of opportunities for improvement

Adhere to organizational and departmental policies and procedures

Maintain confidentiality of all PHI information in compliance with HIPPA, federal and state regulations, and laws

Perform other duties and responsibilities as required, assigned, or requested
You'll be rewarded and recognized for your performance in an environment that will challenge you and give you clear direction on what it takes to succeed in your role as well as provide development for other roles you may be interested in.
Required Qualifications:
Active, unrestricted registered clinical license – Registered Nurse, Physical Therapist, Occupational Therapist, or Speech Therapist

3+ years of clinical experience

Proficient with Microsoft Office applications including Word, Excel and Outlook
Preferred Qualifications:
2+ years of case management experience

Patient education background, rehabilitation, and/or home health nursing experience

Experience working with geriatric population

Exceptional verbal and written interpersonal and communication skills

Solid problem solving, conflict resolution, and negotiating skills

Independent problem identification/resolution and decision-making skills

Ability to be detail-oriented

Able to prioritize, plan, and handle multiple tasks/demands simultaneously

Ability to be a team player
At UnitedHealth Group, our mission is to help people live healthier lives and make the health system work better for everyone. We believe everyone–of every race, gender, sexuality, age, location and income–deserves the opportunity to live their healthiest life. Today, however, there are still far too many barriers to good health which are disproportionately experienced by people of color, historically marginalized groups and those with lower incomes. We are committed to mitigating our impact on the environment and enabling and delivering equitable care that addresses health disparities and improves health outcomes — an enterprise priority reflected in our mission.
Diversity creates a healthier atmosphere: OptumCare is an Equal Employment Opportunity/Affirmative Action employers and all qualified applicants will receive consideration for employment without regard to race, color, religion, sex, age, national origin, protected veteran status, disability status, sexual orientation, gender identity or expression, marital status, genetic information, or any other characteristic protected by law.
OptumCare is a drug-free workplace. Candidates are required to pass a drug test before beginning employment.