Sr Provider Engagement Specialist - Remote in Massachusetts - 2184704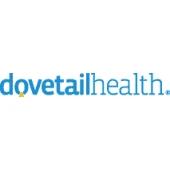 Dovetail Health
Worcester, MA, USA
Posted on Friday, September 29, 2023
Optum Home & Community Care, part of the UnitedHealth Group family of businesses, is creating something new in health care. We are uniting industry-leading solutions to build an integrated care model that holistically addresses an individual's physical, mental and social needs – helping patients access and navigate care anytime and anywhere.
As a team member of our Landmark product, we help bring home-based medical care to complex, chronic patients. This life-changing work helps give older adults more days at home.
We're connecting care to create a seamless health journey for patients across care settings. Join our team, it's your chance to improve the lives of millions while doing your life's best work.(sm)
Do you want to make a difference in healthcare?
Landmark Health was created to transform how healthcare is delivered to the most medically vulnerable members in our community. Our medical group provides home-based medical care to chronically ill patients, many of whom are ill-equipped to navigate our overwhelming healthcare system.
Because many of our patients are frail and elderly, we deliver care primarily in the comfort of their home. Our Program is also offered to eligible patients at no incremental financial cost to them. We are not a fee-for-service practice; we benefit economically only if we deliver high-quality patient outcomes and satisfaction. As a result, our clinical teams can spend quality-time caring for a smaller number of patients, giving all patients the space, respect, compassion and care they deserve.
At Landmark, our interdisciplinary teams collaboratively manage our complex patient panels. These teams are led by Physicians, Nurse Practitioners, and Physician Assistants, with supporting care provided by RN Nurse Care Managers, Social Workers, Pharmacists, Behavioral Health, and other employed team members.
Join Landmark to be part of a growing company full of purpose-driven, action-oriented, and compassionate team members working to dramatically transform healthcare for our communities.
The Provider Engagement Specialist is responsible for defining and executing a strategic plan to build high-quality, high-value relationships between Landmark and the leading medical groups and IPAs in its local community.

The Specialist will work under the supervision of Landmark's Local Market Leadership Teams (MLTs) to segment and prioritize physician groups for outreach. Once that prioritization plan is in place, the Specialist will be responsible for sourcing, building, and maintaining relationships with key medical groups ("Key Accounts") in collaboration with the Local Outreach Team.
These relationships will encompass the establishment of formal and informal coordination protocols, governing coordination of clinical care, exchange of clinical information, and member outreach and engagement efforts. The Specialist will serve as the first point of contact for these "Key Account" medical groups. The Specialist will be responsible for addressing issues raised by those Key Accounts, investigating, and pursuing further opportunities for growth and coordination, overseeing, and guiding technology integrations, and supporting any requirements related to establishing contracts or business agreements.
The Specialist will be measured based on a calibrated mix of quantitative and qualitative metrics, including but not limited to: (i) annual Key Account satisfaction surveys; (ii) the volume of members referrals received from that Key Account, and correspondingly engagement results; and (iii) the depth of technical integration with that Key Account (e.g, direct messaging).
If you are located within the state of Massachusetts or New Hampshire, you will have the flexibility to work remotely* as you take on some tough challenges.
Primary Responsibilities:
Define and execute plan for operational and clinical integration with "Key Accounts", which are large primary care providers in the local market

Serve as point of first contact for Key Accounts for problem resolution, troubleshooting, and strategic growth

Maximize Landmark's engagement of eligible patients attributed to Key Accounts

Set agenda, coordinate, and take minutes of all Clinical and Operational JOCs with Key Accounts

Support analytics and reporting needs related to key account management

Report to the Local Outreach Supervisor, Executive Director, or General Manager, as the case may be
Competencies:
Problem Solving – Identifies and resolves problems in a timely manner; gathers and analyzes information skillfully; develops alternative solutions; works well in group problem solving situations; uses reason even when dealing with emotional topics

Advanced Excel Skills; Demonstrated ability to review reports, pivot & analyze data regarding territory and referral patterns

Technical Skills – Assesses own strengths and weaknesses; pursues training and development opportunities; strives to continuously build knowledge and skills; shares expertise with others

Customer Service – Manages difficult or emotional customer situations; responds promptly to customer needs; solicits customer feedback to improve service; responds to requests for service and assistance; meets commitments

Interpersonal Skills – Focuses on solving conflict; maintains confidentiality; listens to others; keeps emotions under control and overcomes resistance when necessary; remains open to new ideas

Oral Communication – Speaks clearly and persuasively in positive or negative situations; listens and seeks clarification; responds openly to questions. Must be able to deal with frequent change, delays, or unexpected events

Presentation Skills- Includes thorough planning and content creation, with effective delivery of information to audiences of various sizes and roles

Attendance/Punctuality – Is consistently at work and on time; ensures work responsibilities are covered when absent; arrives at meetings and appointments on time

Dependability – Follows instructions, responds to management direction; takes responsibility for own actions; keeps commitments; commits to long hours of work when necessary to reach goals; completes tasks on time or notifies appropriate person with an alternate plan

Initiative – Volunteers readily; undertakes self-development activities; seeks increased responsibilities; takes independent actions and calculated risks; looks for and takes advantage of opportunities; asks for and offers help when needed; generates suggestions for improving work and workflow

Collaboration & teamwork – A team player who works collaboratively with others
You'll be rewarded and recognized for your performance in an environment that will challenge you and give you clear direction on what it takes to succeed in your role as well as provide development for other roles you may be interested in.
Required Qualifications:
4+ years of experience in provider network, medical sales, provider practice sales, or key account management

Experience multi-tasking, and working successfully in a dynamic and cross functional environment

Experience and proven success meeting or exceeding identified targets or goals

Proven success with time management and organizational skills

Intermediate Excel skills with ability to review reports, pivot tables & analyze data

Demonstrated impeccable communication skills: proven ability to rapidly write and deliver high-quality, impactful PowerPoint presentations

Willing to work flexible or extended hours to accomplish business goals

Access to reliable transportation; if you are driving a vehicle, you must comply with all the terms of the Landmark Motor Vehicle Safety policy

Valid driver's license for regular travel (aprox 35%) to Physician offices, hospitals, sub-acute facilities, community partners and non-home-based market offices (Territory is North & Central MA (West of Worcester, North of Boston) NH (Rockingham, Merrimack, and Hillsborough Counties)
Preferred Qualification:
*All employees working remotely will be required to adhere to UnitedHealth Group's Telecommuter Policy
At UnitedHealth Group, our mission is to help people live healthier lives and make the health system work better for everyone. We believe everyone-of every race, gender, sexuality, age, location and income-deserves the opportunity to live their healthiest life. Today, however, there are still far too many barriers to good health which are disproportionately experienced by people of color, historically marginalized groups and those with lower incomes. We are committed to mitigating our impact on the environment and enabling and delivering equitable care that addresses health disparities and improves health outcomes – an enterprise priority reflected in our mission.



Diversity creates a healthier atmosphere: UnitedHealth Group is an Equal Employment Opportunity/Affirmative Action employer and all qualified applicants will receive consideration for employment without regard to race, color, religion, sex, age, national origin, protected veteran status, disability status, sexual orientation, gender identity or expression, marital status, genetic information, or any other characteristic protected by law.

UnitedHealth Group is a drug-free workplace. Candidates are required to pass a drug test before beginning employment.