Licensed Practical Nurse LPN - 2186453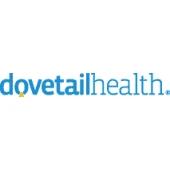 Dovetail Health
Hadley, MA, USA · Springfield, MA, USA
Posted on Thursday, September 14, 2023
Careers with MedExpress. At MedExpress, we believe in delivering quality, convenient, affordable health care and exceeding our patients' expectations. Our neighborhood medical centers are open every day from 8-8 with a full medical team and no appointments necessary to help patients get in, get healthy, and get back to what's really important. We provide a broad scope of services including urgent care, basic wellness and prevention, and employer health services. As part of the Optum and UnitedHealth Group family of businesses, we're working together to help people live healthier lives and to help the health system work better for everyone. You can become part of our elite team almost anywhere with 250 MedExpress centers across the country and two administrative offices in Morgantown, WV and Pittsburgh, PA. Join us to start Caring. Connecting. Growing together.
Location: 311 E Main St, Westfield, MA (Frequent travel to other sites in Springfield and Hadley will be required.)
Schedule: This will be a 3 day a week schedule, 12-hour days from 8:00am-8:00pm
Specialty: Urgent Care
The Licensed Practical Nurse (LPN) is responsible for ensuring the well-being of patients and for providing a positive, supportive environment while working in conjunction with physicians, advanced practice clinicians, front office and clinical staff. The successful LPN will have sound clinical acumen, strong communication skills and a dedication to customer service and patient care. Our teams utilize a collaborative working model to build connections across our centers and communities.
Primary Responsibilities:
Complete provider orders per state and provider regulations

Assists the provider with examinations, procedures, and other duties

Screening and accurate detailed clinical intake of patients and updating medical records

Able to prepare and administer all prescribed medications including, but not limited to, IV medications and fluid administration, IM, SQ, PO, and intradermal medication administration at the direction of the medical provider (per applicable State regulations and MedExpress guidelines)

Oversee and coordinate the daily patient care flow

Assist patients as needed with walking, transfer, specimen collection, exam preparation, etc.

Complete occupational health testing including such services as urine drug screens, breath alcohol testing, hair testing and physicals

Complete patient referrals and patient callbacks daily

Other duties as assigned such as new models of care and new types of procedures, etc.
You'll be rewarded and recognized for your performance in an environment that will challenge you and give you clear direction on what it takes to succeed in your role as well as provide development for other roles you may be interested in.
Required Qualifications:
High School Diploma or equivalent

Graduate of an accredited Licensed Practical Nurse education program

Active and unrestricted LPN licensure in the state of MA
Preferred Qualification:
Experience in an urgent care or emergency room setting
Unless certification, licensure or registration is required, an equivalent combination of education and experience, which provides proficiency in the areas of responsibility listed in this description, may be substituted for the above requirements.
At UnitedHealth Group, our mission is to help people live healthier lives and make the health system work better for everyone. We believe everyone–of every race, gender, sexuality, age, location and income–deserves the opportunity to live their healthiest life. Today, however, there are still far too many barriers to good health which are disproportionately experienced by people of color, historically marginalized groups and those with lower incomes. We are committed to mitigating our impact on the environment and enabling and delivering equitable care that addresses health disparities and improves health outcomes — an enterprise priority reflected in our mission.
Diversity creates a healthier atmosphere: OptumCare and its affiliated medical practices are Equal Employment Opportunity/Affirmative Action employers and all qualified applicants will receive consideration for employment without regard to race, color, religion, sex, age, national origin, protected veteran status, disability status, sexual orientation, gender identity or expression, marital status, genetic information, or any other characteristic protected by law.
OptumCare and its affiliated medical practices is a drug-free workplace. Candidates are required to pass a drug test before beginning employment.