Licensed Therapist Part-Time Contractor - Remote - 2187478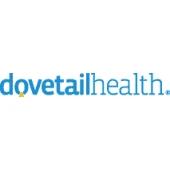 Dovetail Health
Philadelphia, PA, USA · Philadelphia, PA, USA · Hartford, CT, USA · Hartford, CT, USA · Washington, DC, USA · Baltimore, MD, USA · Baltimore, MD, USA · Frederick, MD, USA · Boston, MA, USA · Boston, MA, USA · Worcester, MA, USA · Worcester, MA, USA · Hyannis, Barnstable, MA, USA · Manchester, NH, USA · Manchester, UK · Nashua, NH, USA · Concord, NH, USA · Newark, NJ, USA · Newark, NJ, USA · Pittsburgh, PA, USA · Pittsburgh, PA, USA · Nashville, TN, USA · Nashville, TN, USA · Norfolk, VA, USA · Norfolk, VA, USA · Virginia, USA · Virginia Beach, VA, USA · Virginia Beach, VA, USA · Chesapeake, VA, USA · Chesapeake, VA, USA
Posted on Thursday, August 31, 2023
Opportunities with AbleTo, part of the Optum family of businesses, are focused on improving millions of lives through technology-enabled behavioral health care. Start a rewarding career where your work will bridge the gap between need and treatment. Join us in making care more accessible and affordable through convenient telehealth available in all 50 states. Be part of a team that's driven by the passion we share for helping people get better and stay better. Help us make a meaningful and lasting impact while Caring. Connecting. Growing together.
You're a compassionate therapist who shares in our ambitious mission to transform behavioral health care. You want to make a difference and spend more time with patients than with paperwork. You appreciate a collaborative environment with a support system of coaches and clinical supervisors. You want to help participants focus on actionable skills and build healthy, life-long habits through structured, evidence-based protocols.
Must be licensed in one or more of the following states: MA, NY, CT, PA, OH, KY, TN, VA, NJ, DC, NH
*1099 Contracts Available!
-Manage a caseload of a minimum of 10 participants in treatment
-Required: 10 hours per week within the hours of 9a-8pm local time. The 10 hours may be completed during the week or on weekends. Candidate can choose the set schedule that works for them, but it needs to be consistent once chosen. (no flexibility once set)
-$40-$60 per session hour (dependent on state of residence)
Primary Responsibilities:
Deliver remote care throughout an 8-week evidence-based program

Monitor participant progress, provide follow-up communications and care coordination recommendations, and document session notes

Participate as a member of the care team and assist participants as needed with accessing resources, as well as obtaining consent and authorization forms

Identify and respond to high-risk participant encounters with elevated safety concerns, following company protocols

Participate in regularly scheduled meetings with supervisors, monthly team meetings, and Town Halls

Maintain the highest standards of confidentiality as described in HIPAA Privacy & Security policies, and ensure compliance with annual training requirements
You'll be rewarded and recognized for your performance in an environment that will challenge you and give you clear direction on what it takes to succeed in your role as well as provide development for other roles you may be interested in.
You'll enjoy the flexibility to work remotely * from anywhere within the U.S. as you take on some tough challenges.
Required Qualifications:
One or more of the following:

Current Licensed Clinical Social Worker (LCSW) or Licensed Professional Counselor (LPC) / Licensed Mental Health Counselors (LMHC) (or state equivalent)

Current Licensed Marriage and Family Therapists (LMFT only in CA)
Preferred Qualifications:
Clinical experience conducting psychotherapy utilizing Cognitive Behavioral Therapy (CBT), Dialectical Behavior Therapy (DBT), and other solution-focused approaches

Proven passionate about impacting lives and the future of behavioral care

Ability to maintain a consistent schedule for patients (40 hrs/week from Mon-Fri)
California, Colorado, Connecticut, Nevada, New Jersey, New York, Rhode Island, or Washington Residents Only: The salary range for California, Colorado, Connecticut, Nevada, New Jersey, New York, Rhode Island or Washington residents is $56,300 to $110,400. Pay is based on several factors including but not limited to education, work experience, certifications, etc. In addition to your salary, UnitedHealth Group offers benefits such as, a comprehensive benefits package, incentive and recognition programs, equity stock purchase and 401k contribution (all benefits are subject to eligibility requirements). No matter where or when you begin a career with UnitedHealth Group, you'll find a far-reaching choice of benefits and incentives.
*All employees working remotely will be required to adhere to UnitedHealth Group's Telecommuter Policy
At UnitedHealth Group, our mission is to help people live healthier lives and make the health system work better for everyone. We believe everyone–of every race, gender, sexuality, age, location and income–deserves the opportunity to live their healthiest life. Today, however, there are still far too many barriers to good health which are disproportionately experienced by people of color, historically marginalized groups and those with lower incomes. We are committed to mitigating our impact on the environment and enabling and delivering equitable care that addresses health disparities and improves health outcomes — an enterprise priority reflected in our mission.
Diversity creates a healthier atmosphere: UnitedHealth Group is an Equal Employment Opportunity/Affirmative Action employer and all qualified applicants will receive consideration for employment without regard to race, color, religion, sex, age, national origin, protected veteran status, disability status, sexual orientation, gender identity or expression, marital status, genetic information, or any other characteristic protected by law.
UnitedHealth Group is a drug – free workplace. Candidates are required to pass a drug test before beginning employment.