Licensed Practical Nurse LPN - 2179525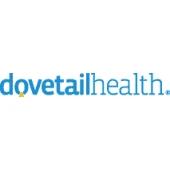 Dovetail Health
Southborough, MA, USA
Posted on Wednesday, August 23, 2023
$5,000 Sign On Bonus for External Candidates
Opportunities with Reliant Medical Group. When you join Reliant, you'll be part of a community-based, multi-specialty, physician-led medical group. Everyone works collaboratively on a common purpose: improving the quality, cost and experience of health care. With the resources of a global health organization – Optum – behind us, we're at the forefront of value-based care. Supported by a patient-centric business model – integrated care teams focus on the best patient care, rather than volume. Here, you'll contribute to an exceptional patient experience. Discover a place where you can help shape the future of health care and do your life's best work.(sm)

This position is responsible for the effective delivery and management of direct patient care utilizing the nursing process and adhering to standards of nursing practice. Provides appropriate care to patients ranging within the ages of infants to geriatrics. Provides pre-visit and post-visit telephonic support and patient education, populating the Electronic Medical Record with historical information, lab findings, and preliminary orders to be reviewed by the physician at the next clinic visit. Ad hoc visits to the clinical sites will also be scheduled to enhance coordination of team-based care.

Schedule: Fulltime, 40 hours per week. Monday & Wednesday 8:30 – 5pm. Tuesday and Friday 8am – 5pm. Thursday 8am – 4pm
Primary specialty: Dermatology
Location: 24 Newton Street Southborough, MA

Primary Responsibilities:
Provides effective patient care directly to patients or through telephone management

Delivers care based on patient's specific needs. Interviews patient and or significant other(s) on admission. Uses observation skills to assess patient, including physical, psychosocial and behavioral status. Identifies and prioritizes patient problems based on assessments

Opens patient areas, prepares patient schedules and patient medical records following standard procedures

Greets patients and escorts them to the exam room. Establishes reason for patient visit and prepares patient accordingly. Provides direct and indirect care following standard procedure while identifying and recording physical findings. Verifies patient medications, performs medication reconciliation, and pends refills. Collects and documents a variety of forms. Documents patient information in chart following standard procedure. Monitor and maintain patient flow. Assists in management of patient flow and access

Performs a variety of clinical functions such as measuring temperature, pulse rates, blood pressure, orthostatic vitals, height, weight

Assists with dermatological procedures and performs a variety test such as hearing, vision, etc. Documents information during patient visit in patient chart

Performs a variety of point of care testing functions and quality control such as urinalysis, rapid strep, blood glucose, urine pregnancy, etc. Document testing in patient chart. Maintains laboratory logs following standard procedure

Notifies patients of normal laboratory results as instructed by provider. May report abnormal laboratory results under the instruction of licensed staff member. Performs routine call backs

Completes prescription refills following standard procedures. Check appropriate notes, pertinent laboratory results and orders laboratory results that are required, selects appropriate pharmacy and pends correct medication, dosage, sig and number of refills before routing to appropriate provider for approval

Utilizes EMR tools to proactively ensure that all primary and secondary prevention services are accomplished in a timely fashion

Consistently documents all the aspects of patient care and patient education. Reports pertinent information to physician

Manages care of the patient according to the standards of care, including age appropriate standards. Collaborates with multidisciplinary healthcare team

Utilizes patient care equipment appropriately and safely. Documents and incorporates the information in the station specific equipment manual in providing safe patient care

Performs other similar and related duties as required or directed
You'll be rewarded and recognized for your performance in an environment that will challenge you and give you clear direction on what it takes to succeed in your role as well as provide development for other roles you may be interested in.
Required Qualifications:
Highschool Diploma or GED

Current and unrestricted LPN license in the State of Massachusetts

BLS/CPR certification

1+ years of LPN experience

Knowledge of various software applications such as Microsoft Word, Excel and Outlook, etc.

Preferred Qualifications:
Experience with EPIC

Telephone triage experience

Experience in an ambulatory care setting

Dermatology experience

Experience with / working knowledge of aseptic technique

Physical Requirement:
Physical health sufficient to meet the ergonomic standards and demands of the position
At UnitedHealth Group, our mission is to help people live healthier lives and make the health system work better for everyone. We believe everyone-of every race, gender, sexuality, age, location and income-deserves the opportunity to live their healthiest life. Today, however, there are still far too many barriers to good health which are disproportionately experienced by people of color, historically marginalized groups and those with lower incomes. We are committed to mitigating our impact on the environment and enabling and delivering equitable care that addresses health disparities and improves health outcomes – an enterprise priority reflected in our mission.

Diversity creates a healthier atmosphere: UnitedHealth Group is an Equal Employment Opportunity/Affirmative Action employer and all qualified applicants will receive consideration for employment without regard to race, color, religion, sex, age, national origin, protected veteran status, disability status, sexual orientation, gender identity or expression, marital status, genetic information, or any other characteristic protected by law.
UnitedHealth Group is a drug – free workplace. Candidates are required to pass a drug test before beginning employment.