Per Diem - Registration Representative / Patient Access (Sebasticook Valley Hospital) - Pittsfield, ME - 2185433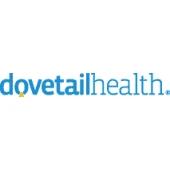 Dovetail Health
Pittsfield, MA, USA
Posted on Thursday, August 17, 2023
$3,000 Sign On Bonus For External Candidates
Opportunities at Northern Light Health, in strategic partnership with Optum. Whether you are looking for a role in a clinical setting or supporting those who provide care, we have opportunities for you to make a difference in the lives of those we serve. As a statewide health care system in Maine, we work to personalize and streamline health care for our communities. If the place for you is at a large medical center, a rural community practice or home care, you will find it here. Join our compassionate culture, enjoy meaningful benefits and discover the meaning behind: Caring. Connecting. Growing together.
Registration representatives are often the first point of contact upon patient arrival and are required to have excellent customer service skills. This position will input patient information received in person or over the phone, to update the hospital system for patient demographic, insurance, financial obligation, or appointment related data for a variety of practice and hospital services.
We offer 4-6 weeks Onsite training depending on experience and how quick they catch on. Training is usually f/t M-F depending on which desk they work can be 5:30am -2pm or evening shift 1:45pm/2:15pm. They can accommodate if new hire cannot do f/t training, it will just take longer
Primary Responsibilities:
Greets visitors and patients in person, or communicates by telephone or video conferencing, upholding excellent customer service.

Enters and updates patient demographic and financial information, ensuring the patient is fully registered as early in the process as possible.

Obtains appropriate applications and forms, confirming signatures are on file. Photocopies/scans documents as needed.

Provides patients with financial responsibility information and collects patient liabilities, documents amounts in the appropriate fields, and balances the cash box daily.

Works with partnering departments (Financial Counseling, Scheduling, Financial Clearance, and clinical areas) to ensure all aspects of the patient's encounter are completed as needed.

Provides wayfinding instructions and assists with hospital information as requested.

Coordinates patient admission needs, bed assignments, and tracking boards where applicable.

Meets or exceeds audit accuracy standards. Works worklists and error reports timely, and proactively seeks assistance to resolve as needed.

Maintains a safe environment complying with NLH policies and procedures; reports and directly addresses environmental hazards and violations of patient safety policy and/or protocol when involved or observed.

May perform other duties upon request.
You'll be rewarded and recognized for your performance in an environment that will challenge you and give you clear direction on what it takes to succeed in your role as well as provide development for other roles you may be interested in.
Required Qualifications:
High School Diploma / GED (or higher) or 2+ years of Equivalent experience

6+ months experience in an office setting, customer service setting (over the phone or face to face) or phone support role or call center environment

Familiarity with computer and Windows PC applications, which includes the ability to learn new and complex computer system applications

Ability to work per diem for a facility open 24 hours

Flu vaccination are an essential job function of this role. Candidates located in states that mandate booster doses must also comply with those state requirements. UnitedHealth Group will adhere to all federal, state and local regulations as well as all client requirements and will obtain necessary proof of vaccination, and boosters when applicable, prior to employment to ensure compliance. Candidates must be able to perform all essential job functions with or without reasonable accommodation.
Preferred Qualifications:
Understanding of medical terminology

1+ years of Registration experience in a hospital or medical setting

Working knowledge of insurance policies and procedures and patient care settings
**PLEASE NOTE** The sign on bonus is only available to external candidates. Candidates who are currently working for a UnitedHealth Group, UnitedHealthcare or related entity in a full time, part time, or per diem basis ("Internal Candidates") are not eligible to receive a sign on bonus.
At UnitedHealth Group, our mission is to help people live healthier lives and make the health system work better for everyone. We believe everyone–of every race, gender, sexuality, age, location and income–deserves the opportunity to live their healthiest life. Today, however, there are still far too many barriers to good health which are disproportionately experienced by people of color, historically marginalized groups and those with lower incomes. We are committed to mitigating our impact on the environment and enabling and delivering equitable care that addresses health disparities and improves health outcomes — an enterprise priority reflected in our mission.
Diversity creates a healthier atmosphere: UnitedHealth Group is an Equal Employment Opportunity/Affirmative Action employer and all qualified applicants will receive consideration for employment without regard to race, color, religion, sex, age, national origin, protected veteran status, disability status, sexual orientation, gender identity or expression, marital status, genetic information, or any other characteristic protected by law.
UnitedHealth Group is a drug-free workplace. Candidates are required to pass a drug test before beginning employment.
#RPO #RED