Specialty Sales Vice President, National Accounts - Remote in Northeast - 2180350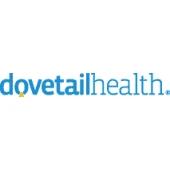 Dovetail Health
Sales & Business Development
Boston, MA, USA
Posted on Tuesday, August 8, 2023
At UnitedHealthcare, we're simplifying the health care experience, creating healthier communities and removing barriers to quality care. The work you do here impacts the lives of millions of people for the better. Come build the health care system of tomorrow, making it more responsive, affordable and equitable. Ready to make a difference? Join us to start Caring. Connecting. Growing together.
This Sales position has overall accountability for the distribution of the Specialty Benefit's products in national accounts market segment for an assigned region. This positions primary responsibility is the development and execution of sales strategies that will drive profitable revenue expansion in assigned market segments for UnitedHealthcare Specialty Products. This position will work collaboratively across the organization in achieving revenue and profit goals through the new business sales of stand-alone specialty product sales and combined sales with medical products.
If you are located within Northeast US, you will have the flexibility to work remotely* as you take on some tough challenges.
Primary Responsibilities
Active engagement in the overall development of the distribution strategies for assigned product lines in the assigned National Account territory

Establish sales objectives and develop competitive strategies for execution within assigned large case market

Develop annual sales plans and budgets, monitor productivity and achieve desired results

Develop key internal and external relationship in assigned territory to facilitate results. Understand and strategize based on analysis and reporting of sales and market trends, including sales plan execution, competitive activity and new product requirements

Establish effective partnerships with UnitedHealthcare National Accounts Medical Sales that maximizes the opportunity to sell Specialty Benefit products in conjunction with medical insurance

Work with other UHG business units to facilitate joint sales opportunities

Collaborate with the Product Leaders and functional organizations in the development of and enhancement of current products, services and customer offerings to capitalize on opportunities

Responsible for providing direction, expertise and feedback to all sales support staff in assigned region

Demonstrate consistent activity disciplines to maximize new business development and assure consistent pipeline growth

Demonstrate solid leadership qualities and organizational skills to maximize sales force effectiveness
You'll be rewarded and recognized for your performance in an environment that will challenge you and give you clear direction on what it takes to succeed in your role as well as provide development for other roles you may be interested in.
Required Qualifications:
Bachelors degree

Life & Health Sales License maintained by state law

7+ years of experience in a large, complex and successful ancillary insurance organization with responsibilities for sales and distribution of vision, dental and other ancillary products

Proven experience influencing effectively in a large matrixed environment

Familiarity with aspects of healthcare sales and marketing along with a solid understanding of the impact of sales activities on operational functions and profitability

Valid Driver's License

Proven solid strategic focus, analytical, internal control and project -management skills

Proven ability to assess problems and implement solutions based on sound marketing, operational and financial principles

Proven ability to analyze complex sales programs and develop creative solutions to a wide variety of unique market problems

Proven advanced consultative selling skills with the ability to successfully construct solutions for complex organizations

Proven excellent presentation skills with the expertise and sophistication needed to credibly represent the Company in the context of the company's values and quality commitments
Preferred Qualification:
Post-graduate degree in Business Administration, Marketing or related field
Connecticut and New York Residents Only: The salary range for Connecticut and New York residents is $90,000 to $180,000. Role is also eligible to receive bonuses based on sales performance. Pay is based on several factors including but not limited to education, work experience, certifications, etc. In addition to your salary, UnitedHealth Group offers benefits such as, a comprehensive benefits package, incentive and recognition programs, equity stock purchase and 401k contribution (all benefits are subject to eligibility requirements). No matter where or when you begin a career with UnitedHealth Group, you'll find a far-reaching choice of benefits and incentives.
*All employees working remotely will be required to adhere to UnitedHealth Group's Telecommuter Policy
At UnitedHealth Group, our mission is to help people live healthier lives and make the health system work better for everyone. We believe everyone–of every race, gender, sexuality, age, location and income–deserves the opportunity to live their healthiest life. Today, however, there are still far too many barriers to good health which are disproportionately experienced by people of color, historically marginalized groups and those with lower incomes. We are committed to mitigating our impact on the environment and enabling and delivering equitable care that addresses health disparities and improves health outcomes — an enterprise priority reflected in our mission.
Diversity creates a healthier atmosphere: UnitedHealth Group is an Equal Employment Opportunity/Affirmative Action employer and all qualified applicants will receive consideration for employment without regard to race, color, religion, sex, age, national origin, protected veteran status, disability status, sexual orientation, gender identity or expression, marital status, genetic information, or any other characteristic protected by law.
UnitedHealth Group is a drug – free workplace. Candidates are required to pass a drug test before beginning employment.