Registered Nurse - Part Time - Worcester - Urgent Care - Reliant Medical Group - 2168890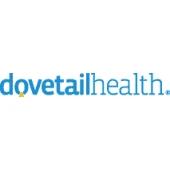 Dovetail Health
Worcester, MA, USA
Posted on Saturday, April 29, 2023
$2,500 Sign-on Bonus for External Candidates
Part Time: Registered Nurse – Urgent Care – 24 Hours – 12 Hour Shifts – 2 days a week: (every other weekend/every other holiday)
Position Details:
Location: 366 Shrewsbury St, Worcester, MA 01604

Department: Same Day Services / Urgent Care

Schedule: 24 hours, 2 days a week consisting of 12-hour shifts, including every other weekend and holiday

Traveling to other Urgent Care sites as needed
Opportunities with Reliant Medical Group. When you join Reliant, you'll be part of a community-based, multi-specialty, physician-led medical group. Everyone works collaboratively on a common purpose: improving the quality, cost and experience of health care. With the resources of a global health organization – Optum – behind us, we're at the forefront of value-based care. Supported by a patient-centric business model – integrated care teams focus on the best patient care, rather than volume. Here, you'll contribute to an exceptional patient experience. Discover a place where you can help shape the future of health care and do your life's best work.(sm)
Position in this function is responsible for the effective delivery and management of direct patient care utilizing the nursing process and adhering to standards of nursing practice. Provides appropriate care to patients ranging within the ages of infants to geriatrics. Provides pre-visit and post-visit telephonic support and patient education, populating the Electronic Medical Record with historical information, lab findings, and preliminary orders to be reviewed by the physician at the next clinic visit. Ad hoc visits to the clinical sites will also be scheduled to enhance coordination of team-based care.
Primary Responsibilities:
ReadyMED Nurses provide direct and individualized nursing care to patients based on the application of scientific and evidence-based nursing principles. In addition to general nursing care, responsibilities of a ReadyMED Nurse includes (but is not limited to):
Collects current symptoms, as well as a detailed patient history and then consults and coordinates with health care team members to assess, plan, implement and evaluate patient care plans

Performs triage, while considering both physical and psychosocial elements

Conducts testing/diagnostics according to department protocol specific to chief complaint and patient condition to proactively obtain necessary information prior to Provider evaluation

Manages basic life support needs and stabilizes patients until the attending physician is available, based upon nursing standards and protocol

Initiates corrective action whenever information from monitoring equipment shows adverse symptomatology

Records patients' current vital signs

Works directly under Physicians and Advance Practitioners, assisting them during exams, diagnostic testing and treatments

Prepares and administers (orally, subcutaneously, intramuscularly or through an IV) and records medications as ordered by Provider
You'll be rewarded and recognized for your performance in an environment that will challenge you and give you clear direction on what it takes to succeed in your role as well as provide development for other roles you may be interested in.
Required Qualifications:
Currently licensed as a RN in the State of Massachusetts
Unless certification, licensure or registration is required, an equivalent combination of education and experience, which provides proficiency in the areas of responsibility listed in this description, may be substituted for the above requirements.
To protect the health and safety of our workforce, patients and communities we serve, UnitedHealth Group and its affiliate companies require all employees to disclose COVID-19 vaccination status prior to beginning employment. In addition, some roles and locations require full COVID-19 vaccination, including boosters, as an essential job function. UnitedHealth Group adheres to all federal, state and local COVID-19 vaccination regulations as well as all client COVID-19 vaccination requirements and will obtain the necessary information from candidates prior to employment to ensure compliance. Candidates must be able to perform all essential job functions with or without reasonable accommodation. Failure to meet the vaccination requirement may result in rescission of an employment offer or termination of employment
Careers at OptumCare. We're on a mission to change the face of health care. As the largest health and wellness business in the US, we help 58 million people navigate the health care system, finance their health care needs and achieve their health and well-being goals. Fortunately, we have a team of the best and brightest minds on the planet to make it happen. Together we're creating the most innovative ideas and comprehensive strategies to help heal the health care system and create a brighter future for us all. Join us and learn why there is no better place to do your life's best work.(sm)
OptumCare is committed to creating an environment where physicians focus on what they do best: care for their patients. To do so, OptumCare provides administrative and business support services to both owned and affiliated medical practices which are part of OptumCare. Each medical practice part and their physician employees have complete authority with regards to all medical decision-making and patient care. OptumCare's support services do not interfere with or control the practice of medicine by the medical practices or any of their physicians.
At UnitedHealth Group, our mission is to help people live healthier lives and make the health system work better for everyone. We believe everyone–of every race, gender, sexuality, age, location and income–deserves the opportunity to live their healthiest life. Today, however, there are still far too many barriers to good health which are disproportionately experienced by people of color, historically marginalized groups and those with lower incomes. We are committed to mitigating our impact on the environment and enabling and delivering equitable care that addresses health disparities and improves health outcomes — an enterprise priority reflected in our mission.
Diversity creates a healthier atmosphere: UnitedHealth Group is an Equal Employment Opportunity/Affirmative Action employer and all qualified applicants will receive consideration for employment without regard to race, color, religion, sex, age, national origin, protected veteran status, disability status, sexual orientation, gender identity or expression, marital status, genetic information, or any other characteristic protected by law.
UnitedHealth Group is a drug – free workplace. Candidates are required to pass a drug test before beginning employment.