Field Based Physician Assistant HouseCalls - Midstate, South Carolina - 2160376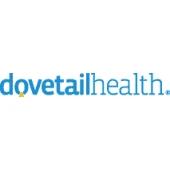 Dovetail Health
Columbia, SC, USA
Posted on Monday, March 27, 2023
$10,000 Sign-on Bonus for individuals who have not previously participated in this program.
Flexible provider schedules available between 20-40 hours per week or 5-10 Assessments Per Week!

Optum is a global organization that delivers care, aided by technology to help millions of people live healthier lives. The work you do with our team will directly improve health outcomes by connecting people with the care, pharmacy benefits, data and resources they need to feel their best. Here, you will find a culture guided by diversity and inclusion, talented peers, comprehensive benefits and career development opportunities. Come make an impact on the communities we serve as you help us advance health equity on a global scale. Join us to start Caring. Connecting. Growing together.
HouseCalls is an advanced practice clinician (APC)- led model of care designed around our members. We offer fulfilling careers where you can focus on what brought you into medicine: keeping patients healthy. APCs perform annual clinical assessments to members in the comfort of their homes. HouseCalls visits are effective in reducing health risks, identifying acute issues, and connecting members to key support services. The Optum HouseCalls team had a 99%-member satisfaction rate in 2021.
In this role you will have the ability to achieve work life balance. Flexible scheduling offered where providers can flex their time over the 7-day work week. No on-call, no weekends, and no holidays required. Optum is transforming care delivery with innovative and personal care. As one of the largest employers of APCs, Optum offers unparalleled career development opportunities.
Primary Responsibilities:
Conduct comprehensive, in-home assessments

Perform evidence-based practice screenings

Ensure accurate and complete documentation, including ICD 10 conditions

Communicate findings in your assessment

Identify urgent and emergent situations and intervene appropriately

Educate members on topics such as disease process, medication, and compliance
You'll be rewarded and recognized for your performance in an environment that will challenge you and give you clear direction on what it takes to succeed in your role as well as provide development for other roles you may be interested in.
Required Qualifications:
Active and unrestricted license in the state which you reside, or ability to obtain by start date

Graduate of an accredited Physician Assistant degree program

Active Physician Assistant certification through a national board:

Board certified by the National Commission on Certification of Physician Assistants

Ability to gain a collaborative practice agreement, if applicable in your state

Ability to complete physical requirements of the job including lifting a 30-pound bag in and out of the car, navigating stairs and a variety of dwelling conditions, and sit, stand, and kneel to perform physical assessment

Access to reliable transportation
Preferred Qualifications:
1+ year of clinical experience in practice

Experience in gerontology, cardiology, internal medicine, or endocrinology

Home Health care or home visit experience

Ability to travel up to 5% within licensed states if requested for additional incentives (with notice, based on business needs)

May be requested to obtain additional licensure in other geographic areas

Proficient computer skills including the ability to document medical information with written and electronic medical records l information with written and electronic medical records
To protect the health and safety of our workforce, patients and communities we serve, UnitedHealth Group and its affiliate companies require all employees to disclose COVID-19 vaccination status prior to beginning employment. In addition, some roles and locations require full COVID-19 vaccination, including boosters, as an essential job function. UnitedHealth Group adheres to all federal, state and local COVID-19 vaccination regulations as well as all client COVID-19 vaccination requirements and will obtain the necessary information from candidates prior to employment to ensure compliance. Candidates must be able to perform all essential job functions with or without reasonable accommodation. Failure to meet the vaccination requirement may result in rescission of an employment offer or termination of employment
Careers with Optum. Our objective is to make health care simpler and more effective for everyone. With our hands at work across all aspects of health, you can play a role in creating a healthier world, one insight, one connection and one person at a time. We bring together some of the greatest minds and ideas to take health care to its fullest potential, promoting health equity and accessibility. Work with diverse, engaged and high-performing teams to help solve important challenges.,
At UnitedHealth Group, our mission is to help people live healthier lives and make the health system work better for everyone. We believe everyone–of every race, gender, sexuality, age, location and income–deserves the opportunity to live their healthiest life. Today, however, there are still far too many barriers to good health which are disproportionately experienced by people of color, historically marginalized groups and those with lower incomes. We are committed to mitigating our impact on the environment and enabling and delivering equitable care that addresses health disparities and improves health outcomes — an enterprise priority reflected in our mission.
Diversity creates a healthier atmosphere: UnitedHealth Group is an Equal Employment Opportunity/Affirmative Action employer and all qualified applicants will receive consideration for employment without regard to race, color, religion, sex, age, national origin, protected veteran status, disability status, sexual orientation, gender identity or expression, marital status, genetic information, or any other characteristic protected by law.
UnitedHealth Group is a drug-free workplace. Candidates are required to pass a drug test before beginning employment.