Internal Medicine Physician - Reliant Medical Group - 2080327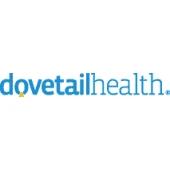 Dovetail Health
Auburn, MA, USA
Posted on Monday, March 27, 2023
Opportunities with Reliant Medical Group. When you join Reliant, you'll be part of a community-based, multi-specialty, physician-led medical group. Primary care and specialist providers work collaboratively on a common purpose: improving the quality, cost and experience of health care. With the resources of a global health organization – Optum – behind us, we're at the forefront of value-based care. Supported by a patient-centric business model – your integrated care teams focus on the best patient care, rather than volume. Providers practice at the peak of their license – focusing effective, quality care and plans. Through innovation and superior care management, we support a focus on patients and on your wellbeing. Discover a place where you can help shape the future of health care and do your life's best work.(sm)
Reliant Medical Group is seeking an Internal Medicine Physician to join our growing care team in Auburn, Massachusetts. As part of the Optum family, we are a physician-led multi-specialty practice leading healthcare transformation nationally through engaged and purpose-driven physicians, while providing care locally within our communities. Join an organization supported by a global care company and start doing your life's best work.
At Optum, we are transforming healthcare nationally while providing Physician-led care locally. Start doing your life's best work with the largest care delivery organization in the world.
Position Highlights:
Physician-led, patient centered team-based environment

Provide care across the continuum, focusing on value-based care and supported by a robust team of specialists

Behavioral health providers are integrated into the primary care teams

Fewer patients per day, longer patient visits

Flexible scheduling options

State of the art/award winning EMR System
What makes an OptumCare organization different?
Providers are supported to practice at the peak of their license

We recognize that if you want to provide good care and do it well, you can't do it alone – this is the foundation of the team-based care model

The culture is one of clinical innovation and transformation

Reliant is a top performer of the Quadruple Aim initiative in Massachusetts

We are influencing change on a national scale while still maintaining the culture and community of our local care organizations
Compensation & Benefits Highlights
Compensation based on quality, not quantity

Dedicated CME Time & Allowance

Excellent PTO package

Robust retirement package including employer funded contributions

Company paid malpractice insurance and tail coverage

Physician partnership opportunities with OptumCare
At Reliant Medical Group, transforming the delivery of health care across Central and Boston Metro-west Massachusetts is our passion. Founded in 1929, we are an established multi-specialty, physician led integrated healthcare delivery system, with 500 providers that care for over 325,000 patients throughout our 19 locations. Recognized nationally for an innovative, sustainable care model and advanced EHR platform, we offer a full range of outpatient primary care and over 30 different specialties including hospital medicine, comprehensive radiology services, and urgent care.
Reliant Medical Group has a long history of commitment to value-based care and clinical excellence. The organization exceeds the 90th percentile in most HEDIS measures, is among the top provider groups nationally in patient experience and provides care at a cost well below market competitors. Reliant is also committed to the provider experience and understands that the best path to better patient care is by ensuring that providers and staff are happy, engaged, and productive.
The Central Massachusetts area offers four season living (boating, biking, hiking, golfing and skiing), affordable housing prices, top-ranking schools, and thriving retail and entertainment districts and easy travel destinations to Boston, MA; Hartford, CT; New York City, NY; Providence, RI; Hampton, NH; and Portland, ME.
You'll be rewarded and recognized for your performance in an environment that will challenge you and give you clear direction on what it takes to succeed in your role as well as provide development for other roles you may be interested in.
Required Qualifications:
Board Certified or Board Eligible in Internal Medicine, Family Practice or Internal Medicine/Pediatrics

Unlimited Licensure in the state of Massachusetts

Active DEA License

Full COVID-19 vaccination is an essential job function of this role. Candidates located in states that mandate COVID-19 booster doses must also comply with those state requirements. UnitedHealth Group will adhere to all federal, state and local regulations as well as all client requirements and will obtain necessary proof of vaccination, and boosters when applicable, prior to employment to ensure compliance. Candidates must be able to perform all essential job functions with or without reasonable accommodation
To protect the health and safety of our workforce, patients and communities we serve, UnitedHealth Group and its affiliate companies require all employees to disclose COVID-19 vaccination status prior to beginning employment. In addition, some roles and locations require full COVID-19 vaccination, including boosters, as an essential job function. UnitedHealth Group adheres to all federal, state and local COVID-19 vaccination regulations as well as all client COVID-19 vaccination requirements and will obtain the necessary information from candidates prior to employment to ensure compliance. Candidates must be able to perform all essential job functions with or without reasonable accommodation. Failure to meet the vaccination requirement may result in rescission of an employment offer or termination of employment.
The OptumCare Story:
At OptumCare, we've found that putting clinicians at the center of care is the best way to improve lives. Our physician-led organization is one of the most dynamic and progressive health care organizations in the world, serving over 14 million people through more than 38,000 aligned physicians and 9,000 advanced practice clinicians. You will find our team working in local clinics, surgery centers and urgent care centers, within care models focused on managing risk, higher quality outcomes and driving change through collaboration and innovation.
Diversity creates a healthier atmosphere: OptumCare and its affiliated medical practices are Equal Employment Opportunity/Affirmative Action employers and all qualified applicants will receive consideration for employment without regard to race, color, religion, sex, age, national origin, protected veteran status, disability status, sexual orientation, gender identity or expression, marital status, genetic information, or any other characteristic protected by law.
OptumCare and its affiliated medical practices is a drug-free workplace. Candidates are required to pass a drug test before beginning employment.