VP Go-To-Market Operations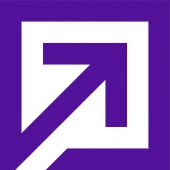 Definitive Healthcare
Operations
Framingham, MA, USA
Posted on Thursday, November 16, 2023
At Definitive Healthcare, our passion is to transform data, analytics and expertise into healthcare commercial intelligence. We help clients uncover the right markets, opportunities and people, so they can shape tomorrow's healthcare industry. Our SaaS platform creates new paths to commercial success in the healthcare market, so companies can identify where to go next.
Our employees are kind, collaborative, energetic, approachable and driven. On top of that, we value the unique perspectives, backgrounds and voices of our employees. Why? Because their diverse experiences drive new ideas and help us build a better community.
For over 10 years, we've built a collaborative culture driven by employees who share a passion for improving the healthcare ecosystem, enjoy giving back to the local community and value diversity and inclusion.
One of the hallmarks of our culture is our commitment to community service. Through the DefinitiveCares program, employees can work with their choice of more than 40 charitable organizations, supporting causes from hunger and homelessness to healthcare, LGBTQ+ issues, racial justice, women's initiatives and more. 2021 marked the sixth year that we had 100% employee participation in DefinitiveCares.
We also provide a range of opportunities for employees to connect with each other. Employees can join any of our employee run affinity groups supporting causes such as women's empowerment, LGBTQ+, Black, indigenous and people of color (BIPOC), disabilities and working parents and potential for many more. Affinity groups often enable greater education companywide through training, events and speaker series.
We're also a great place to work. For five years in a row, we've been recognized by the Boston Business Journal and the Boston Globe as a best place to work in Massachusetts. In 2022, Energage recognized us for Culture Excellence in Compensation & Benefits, Innovation, Great Leadership, Purpose & Value and Work-Life Flexibility!
Think you'd be a good addition to our team? Explore our available positions here. We'd love the chance to get to know you.
Your challenge:
The Vice President of Go-to-Market Operations is a key member of the Sales Leadership team who will lead sales operations and strategy globally across our brands. Reporting to the Chief Revenue Officer, this role will oversee the operations of the entire go-to-market (GTM) organization and work with key stakeholders at the most senior level and the individual contributor level to provide operational efficiency throughout the commercial organization. This role will provide an exciting opportunity for someone to bring Sales and Revenue Operations best practices to a rapidly growing sales organization with the flexibility to build the ideal organization structure to support the evolving needs of a high growth company and deliver scale through improved productivity. We are looking for a skilled Sales Operations leader to head up a team that will work closely with Sales Leaders, Sales Executives, Account Managers, Customer Success, and Marketing to ensure all members achieve top performance and maximum productivity. This role will also serve as a support partner to the CRO in key strategic design and process decisions. The position will be responsible for the sales operations strategic plan by defining metrics for success, identifying areas for improvement, and overseeing our CRM and other sales tools and technologies. Additional responsibilities will include leading and supporting a wide variety of strategic initiatives and ongoing projects.
Here are the things you will tackle:
Act as a leader and trusted business partner to enable leaders to successfully execute on business objectives across our brands and geographies
Player Coach mentality to help lead, develop, and manage sales and revenue operations
Build models to analyze bookings, rev op's, pipeline & forecast
Responsible for all aspects of sales reporting, process optimization, and territory planning
Develop key performance metrics and dashboards that help the sales organization focus on performance drivers. Define measures of success through weekly, monthly, and quarterly KPIs for GTM teams. Effectively partner with finance and business partners on key metrics.
Monitor effectiveness of sales efforts and ensure alignment with overall business objectives through sales analytics and reporting of sales performance
Manage the evaluation and interpretation of data; identify trends that signal new opportunities or challenges; converts data trends into actionable sales processes and tactics
Build out sales territories while identifying coverage and capacity constraints
Manage and optimize our sales target account list and segmentation criteria
Own CRM and sales technology strategy to scale ahead of the business' needs; ensuring that the strategy considers the full needs of sales, customer success, and marketing
Develop and implement policies and procedures to ensure data integrity and cleanliness of the CRM with sales, marketing, and product teams.
Serve as an escalation point for the resolution of a process and/or system issues
Facilitate and audit deal review and approval procedures and policy compliance
Lead process improvements to improve reporting hygiene/data standardization to report on trends, productivity, and performance
What you will need:
A collaborative leadership approach and a history of building and leading high-performing sales operations and/ Go-to-market teams that drive company growth and operational excellence in a fast-paced environment
Strong presentation and communications skills, including an ability to engage with executive leaders and a variety of stakeholders at various levels
Advanced knowledge of Salesforce
Ability to translate data into actionable deliverables, messages, and presentations
Demonstrated ability to define, refine, and implement sales processes, procedures, and policies
Proven proficiency in identifying, diagnosing, and resolving problems of all levels of complexity, prioritizing critical client issues, and identifying department needs
Extensive first-hand experience with progressive sales automation systems and demonstrated ability to improve sales productivity
Strong interpersonal and team building skills; ability to work with a diverse team and influence/ drive change across functional and business boundaries.
Experience:
10+ years of experience with a BA/BS degree in a business-oriented field. MBA preferred
Progressive experience within sales operations preferably at a SaaS, B2B subscription-based company with experience at scale $200m+ ARR
Experience building and leading high performing sales operations teams, global experience a strong plus
Why we love Definitive, and why you will too!
Industry leading products
Work hard, and have fun doing it
Incredibly fast growth means limitless opportunity
Flexible and dynamic culture
Work alongside some of the most talented and dedicated teammates
Definitive Cares, our community service group, gives all of us a chance to give back
Competitive benefits package including great healthcare benefits and a 401(k) match
What our Employees are saying about us on Glassdoor:
"Great Work atmosphere, great work life balance, excellent company to work for, amazing top notch product, incredible customer service, lots of tools to help you succeed."
-Business Development Manager
"Great team. Amazing growth. Employees are treated very well."
-Research Analyst
"I have waited 36 years to work at a dream job for a dream company and I am so happy to have finally got there."
-Profile Analyst
If you don't fit all of these qualifications, but believe you're still a great fit, feel free to apply and tell us why in your cover letter.
If you are a California, Colorado, New York City or Washington resident and this role is a remote role, you can receive additional information about the compensation and benefits for this role, which we will provide upon request.
Definitive Hiring Philosophy
Definitive Healthcare is an equal opportunity employer that celebrates diversity and is committed to creating an inclusive workplace with equal opportunity for all applicants and teammates. Our goal is to recruit the most talented people from a diverse candidate pool regardless of race, color, religion, age, gender, gender identity, sexual orientation or any other status. If you're interested in working in a fast growing, exciting working environment – we encourage you to apply!
Privacy
Your privacy is important to us. Please review our Candidate Privacy Notice which tells you how we use and process your personal information