Senior Sales Operations Analyst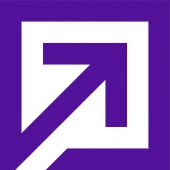 Definitive Healthcare
IT, Sales & Business Development, Operations
Framingham, MA, USA
Posted on Saturday, September 2, 2023
At Definitive Healthcare, our passion is to transform data, analytics and expertise into healthcare commercial intelligence. We help clients uncover the right markets, opportunities and people, so they can shape tomorrow's healthcare industry. Our SaaS platform creates new paths to commercial success in the healthcare market, so companies can identify where to go next.
Our employees are kind, collaborative, energetic, approachable and driven. On top of that, we value the unique perspectives, backgrounds and voices of our employees. Why? Because their diverse experiences drive new ideas and help us build a better community.
For over 10 years, we've built a collaborative culture driven by employees who share a passion for improving the healthcare ecosystem, enjoy giving back to the local community and value diversity and inclusion.
One of the hallmarks of our culture is our commitment to community service. Through the DefinitiveCares program, employees can work with their choice of more than 40 charitable organizations, supporting causes from hunger and homelessness to healthcare, LGBTQ+ issues, racial justice, women's initiatives and more. 2021 marked the sixth year that we had 100% employee participation in DefinitiveCares.
We also provide a range of opportunities for employees to connect with each other. Employees can join any of our employee run affinity groups supporting causes such as women's empowerment, LGBTQ+, Black, indigenous and people of color (BIPOC), disabilities and working parents and potential for many more. Affinity groups often enable greater education companywide through training, events and speaker series.
We're also a great place to work. For five years in a row, we've been recognized by the Boston Business Journal and the Boston Globe as a best place to work in Massachusetts. In 2022, Energage recognized us for Culture Excellence in Compensation & Benefits, Innovation, Great Leadership, Purpose & Value and Work-Life Flexibility!
Think you'd be a good addition to our team? Explore our available positions here. We'd love the chance to get to know you.
Definitive Healthcare is on an incredibly exciting trajectory. The company has more than doubled in size in the past 2 years. Our motivated and high-energy workforce is collaborative, kind, and engaged, which has led to exceptional retention rates.
We are looking for a talented and experienced Senior Sales Operations Analyst to join our Sales Operations Team. If you would like to work with a product and rapidly growing global public company that is in high demand, and evolving rapidly, keep reading!
We are looking for a talented and experienced Senior Sales Operations Analyst to join our Sales Operations Team. If you would like to work with a product and rapidly growing global public company that is in high demand, and evolving rapidly, keep reading!
Your Challenge:
The Senior Sales Operations Analyst will serve as an important bridge between our commercial organization that includes Sales, Marketing, and Customer Success operations, and our sales enablement tools. As the senior member of the Sales and Customer Operations team, the role's responsibility extends from mastering our Configure-Price-Quote (CPQ) motions in Salesforce to assuming a leading role in cross-functional initiatives and projects.
The Senior Sales Operations Analyst will provide direct support to commercial teams while identifying long-term enhancements in our operational processes. This position demands advanced Salesforce expertise and proficiency in multiple software systems, combined with excellent problem-solving and people skills.
Some of the things you will tackle:
Assist the sales team in quote structuring via Salesforce CPQ, specializing in complex deal configurations via requests to our Quote Support queue
Provide live support to commercial employees related to Salesforce troubleshooting as needed, and escalate complex issues to Sales Ops and Sales Systems leadership
Identify recurring issues impacting sales process, data integrity or operational efficiency and partner with Sales Systems to implement sustainable solutions
Own weekly communication to Sales, Marketing and Customer Success teams notifying them of any process changes impacting their day-to-day activities
Collaborate with Sales Enablement and Systems to lead periodic CPQ refresher trainings
Establish weekly CPQ Office Hours with your Sales Ops colleagues fielding live questions and scenarios from Sales
Provide timely assistance to sales teams at end of month, end of quarter and end of year, occasionally outside normal business hours
Evaluate existing Sales Operations processes and propose enhancements to Sales Ops leadership
Assist the Strategy & Analytics team in customer segmentation, territory mapping, account prioritization, and data integrity projects as needed
Partner across the Sales and Customer Operations team to execute annual changeover activities relative to account assignments and commercial reorganizations
Partner with Sales Enablement to create and maintain comprehensive GTM documentation impacting Sales Operations as needed
Generate essential reports and analysis for commercial leadership as needed
Develop a process to monitor and identify variances in our sales process motions by Sales to understand where further support or enhancements are needed to drive performance, data quality or best practice
Coordinate across the Sales and Customer Operations team to create and maintain an internal repository of procedures, process flows, and operational protocols including the CPQ playbook
Help coordinate cross-functional processes in Salesforce and ChurnZero to support Go-To-Market (GTM) motions
Mentor your operations colleagues by guiding and supporting their troubleshooting and problem-solving efforts
Share your knowledge of Salesforce and operational best practices
Create and conduct presentations using PowerPoint as needed
What you'll need
BS or BA degree, or equivalent experience
Advanced Salesforce expertise with Administrator Certification preferred
3-4 years in a Sales/Customer/Revenue Operations role
Proficient in Microsoft 365/Office
ChurnZero or equivalent customer experience software knowledge
Salesforce User Acceptance Testing (UAT) experience
Project Management, Process Management and Documentation, LucidChart/Vizio, a plus
Curious, quick learner, with strong attention to detail, good attitude toward teamwork as well as the ability to work independently in a fast-paced environment
Excellent presentation skills and training experience
Why we love Definitive, and why you will too!
Industry leading products
Work hard, and have fun doing it
Incredibly fast growth means limitless opportunity
Flexible and dynamic culture
Work alongside some of the most talented and dedicated teammates
Definitive Cares, our community service group, gives all of us a chance to give back
Competitive benefits package including great healthcare benefits and a 401(k) match
What our Employees are saying about us on Glassdoor:
"Great Work atmosphere, great work life balance, excellent company to work for, amazing top notch product, incredible customer service, lots of tools to help you succeed."
-Business Development Manager
"Great team. Amazing growth. Employees are treated very well."
-Research Analyst
"I have waited 36 years to work at a dream job for a dream company and I am so happy to have finally got there."
-Profile Analyst
If you don't fit all of these qualifications, but believe you're still a great fit, feel free to apply and tell us why in your cover letter.
If you are a California, Colorado, New York City or Washington resident and this role is a remote role, you can receive additional information about the compensation and benefits for this role, which we will provide upon request.
Definitive Hiring Philosophy
Definitive Healthcare is an equal opportunity employer that celebrates diversity and is committed to creating an inclusive workplace with equal opportunity for all applicants and teammates. Our goal is to recruit the most talented people from a diverse candidate pool regardless of race, color, religion, age, gender, gender identity, sexual orientation or any other status. If you're interested in working in a fast growing, exciting working environment – we encourage you to apply!
Privacy
Your privacy is important to us. Please review our Candidate Privacy Notice which tells you how we use and process your personal information