Customer Success Manager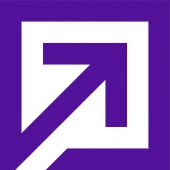 Definitive Healthcare
Administration
Framingham, MA, USA
Posted on Friday, March 11, 2022
At Definitive Healthcare, our passion is to transform data, analytics and expertise into healthcare commercial intelligence. We help clients uncover the right markets, opportunities and people, so they can shape tomorrow's healthcare industry. Our SaaS platform creates new paths to commercial success in the healthcare market, so companies can identify where to go next.
Our employees are kind, collaborative, energetic, approachable and driven. On top of that, we value the unique perspectives, backgrounds and voices of our employees. Why? Because their diverse experiences drive new ideas and help us build a better community.
For over 10 years, we've built a collaborative culture driven by employees who share a passion for improving the healthcare ecosystem, enjoy giving back to the local community and value diversity and inclusion.
One of the hallmarks of our culture is our commitment to community service. Through the DefinitiveCares program, employees can work with their choice of more than 40 charitable organizations, supporting causes from hunger and homelessness to healthcare, LGBTQ+ issues, racial justice, women's initiatives and more. 2021 marked the sixth year that we had 100% employee participation in DefinitiveCares.
We also provide a range of opportunities for employees to connect with each other. Employees can join any of our employee run affinity groups supporting causes such as women's empowerment, LGBTQ+, Black, indigenous and people of color (BIPOC), disabilities and working parents and potential for many more. Affinity groups often enable greater education companywide through training, events and speaker series.
We're also a great place to work. For five years in a row, we've been recognized by the Boston Business Journal and the Boston Globe as a best place to work in Massachusetts. In 2022, Energage recognized us for Culture Excellence in Compensation & Benefits, Innovation, Great Leadership, Purpose & Value and Work-Life Flexibility!
Think you'd be a good addition to our team? Explore our available positions here. We'd love the chance to get to know you.
Our expansion has created the need for an energetic and motivated Customer Success Manager to join our Customer Experience Team. If you would like to work at a fast-paced company that is experiencing high growth, keep reading!
The Customer Success Manager (CSM) is responsible for the overall success and health of the customers in their book. This individual will focus on supporting our clients in achieving their goals. They will act as a customer advocate within the organization and streamline the customer experience. CSMs will work with a team of subject matter experts, technical resources, and support staff to ensure successful delivery and adoption of the Definitive Healthcare solutions.
Responsibilities:
Build partnerships within your assigned book of business and look for opportunities to proactively anticipate customer needs.
Drive consistent product adoption and engagement, work to achieve their expected outcomes, and provide an excellent customer experience.
Effectively segment your book of business and create engagement strategies commensurate with the priorities of your individual customers.
Partner with a group of Account Executives and engage at all levels of our customer teams focusing on strategy and account health, and any new client goals or objectives.
Consistently document customer data that provides a holistic view of the customers health and potential opportunities.
Coordinate with the Customer Training team to ensure they effectively onboard new users and quickly drive adoption of the product.
Work with relevant partners in Sales, Strategic Solutions, and Product to ensure the customers success measures are met.
Effectively identify at risk accounts and create intervention plans. Supplement pre-determined playbooks with individually created strategic goals.
Key Challenges:
Working knowledge of the product portfolio related to their customers' use cases and understanding the priorities of a broad range of stakeholders to support various business objectives.
Managing an effective Account Executive relationship that is a true partnership.
Educating customers so you are viewed as a partner, problem solver and enabler.
Scalability, setting realistic expectations with customers for success.
Identifying key decision makers within a company and its subsidiaries.
Additional Responsibilities:
Attends conferences semi-annually.
Acts as a mentor
Education
High school diploma or GED equivalent
General Experience:
2-3 years' experience in a client facing role
Experience working in customer support for a technical product
Superior communication skills
Ability to learn new concepts quickly
Strong attention to detail
Energy, humor, compassion, and enthusiasm
Critical Experience:
Experience in a client facing role, driving engagement, and addressing customer inquiries.
Adept at working within a team toward a shared goal.
Experience in project management, effectively balancing competing needs and priorities.
Experience effectively identifying, managing, and mitigating at-risk customer churn and escalation of customer issues.
Demonstrated success in understanding customer's unique industry and business.
Experience working with customers in the Healthcare industry preferred.
Why we love Definitive, and why you will too!
Industry leading products
Work hard, and have fun doing it
Incredibly fast growth means limitless opportunity
Flexible and dynamic culture
Work alongside some of the most talented and dedicated teammates
Definitive Cares, our community service group, gives all of us a chance to give back
Competitive benefits package including great healthcare benefits and a 401(k) match
What our Employees are saying about us on Glassdoor:
"Great Work atmosphere, great work life balance, excellent company to work for, amazing top notch product, incredible customer service, lots of tools to help you succeed."
-Business Development Manager
"Great team. Amazing growth. Employees are treated very well."
-Research Analyst
"I have waited 36 years to work at a dream job for a dream company and I am so happy to have finally got there."
-Profile Analyst
If you don't fit all of these qualifications, but believe you're still a great fit, feel free to apply and tell us why in your cover letter.
If you are a California, Colorado, New York City or Washington resident and this role is a remote role, you can receive additional information about the compensation and benefits for this role, which we will provide upon request.
Definitive Hiring Philosophy
Definitive Healthcare is an equal opportunity employer that celebrates diversity and is committed to creating an inclusive workplace with equal opportunity for all applicants and teammates. Our goal is to recruit the most talented people from a diverse candidate pool regardless of race, color, religion, age, gender, gender identity, sexual orientation or any other status. If you're interested in working in a fast growing, exciting working environment – we encourage you to apply!
Privacy
Your privacy is important to us. Please review our Candidate Privacy Notice which tells you how we use and process your personal information