Manager, Customer Care - Intellectual Property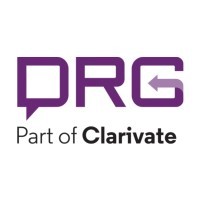 Decision Resources Group
Customer Service
Boston, MA, USA
Posted on Wednesday, November 1, 2023
Clarivate is looking for a Customer Care Manager to join our growing Intellectual Property team. This is a great opportunity for people looking to learn and grow their career in a fast paced continuous learning environment!
As a people leader with a passion for service excellence, you will be responsible for helping to build and/or shape a world-class customer service organization for Clarivate. The Customer Care Manager will lead the support team and hold accountability for the delivery of the best-in-class customer care to Clarivate's IP customers by ensuring that all customer inquiries are responded to in a timely and knowledgeable manner.

As a line manager, you will be responsible for hiring, ensuring the team receives relevant training as well as making sure that the set objectives and targets are met. Motivating the team to become professional and knowledgeable team players, you will become the immediate escalation management point for the support teams and point of contact to relevant departments. Partnering with product/service experts in ensuring the right feedback gets actioned, but you will serve as the voice of the customer gets considered and prioritized.
About You – experience, education, skills, and accomplishments…
Bachelor's degree and/or equivalent work experience
1+ year(s) of previous experience in people management
4+ years of previous customer service experience within a business-to-business and/or business-to-customer setting
It would be great if you also had…
Previous experience working in Intellectual Property, brand protection and trademarking services
Proven track record in service improvement
Experience in stakeholder management
What will you be doing in this role?...
Leading the support team and ensuring that the team provides professional, efficient, high-quality service to our customers on a day-to-day basis
Strive to meet all team performance metrics and ensure each team member is contributing to and achieving their personal, professional and company goals
Prioritize and schedule work, help in hiring efforts, work on people development, participate in Peer Review and Quality Monitoring evaluation for the team
Manage and organize internal training programs for the team in alignment with the internal training team guidelines to ensure we are developing confident and motivated staff and customers receive a consistently high-quality service
Accountable for achieving high customer satisfaction measured through specific KPIs by proactively monitoring and owning potential improvement opportunities
Act as a point of contact for internal and external stakeholders
Display a team-player attitude both within the Customer Care department and when communicating and collaborating with other key departments to foster internal relationships with other teams and help drive company goals.
Actively liaise with product/service experts to facilitate improvement initiatives and the implementation of the those initiatives within support teams
Perform root cause analysis and lead action plans to improve operational efficiency and customer experience
Develop customer expert knowledge, a basic understanding of user personas, and Clarivate IP Family products and service offerings
Actively participates in product discussions, working closely with other departments to optimize the customer experience and make sure adequate support is implemented for products/services and releases.
Support new product & process developments from other areas of the business to ensure customer experience is considered and appropriately prioritized within these projects
About the Team
Our team consists of 700+ individuals located across the globe. Our primary focus is to ensure our customers receive a best-in-class service experience using our products. We achieve this through our focus on proactive/preventative measurements, attention to detail, goal setting and clear communication.
Hours of Work
This is a full-time position, primarily working core business hours in your time zone, with flexibility to adjust to various global time zones as needed.
This is a hybrid position working in the office 2-3 days a week.
#CB
#LI Hybrid
#LI-SG1
Clarivate is an Equal Opportunity Employer Vets/Minorities/Women/Disabled