Senior Software Engineer (Arcadia Desktop)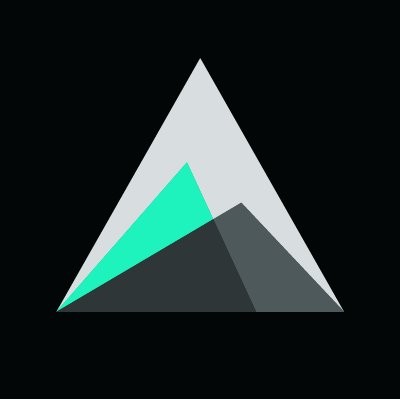 Arcadia Solutions
Software Engineering
Boston, MA, USA · Remote
Posted on Wednesday, April 19, 2023
About Arcadia
The US healthcare system is in a moment of profound digital transformation. Our collective success in this moment requires the collaboration of millions of administrators, clinicians, social workers and patients. That collaboration is predicated on the delivery of fast and reliable insights from the petabytes of data the healthcare system exhausts every day. At Arcadia, we are building the data platform to do just that.
Connected to some of the most prestigious national brands in healthcare, Arcadia processes billions of clinical and financial observations for over 100 million patients every day. Our high-scale distributed computing platform combines, cleans and enriches these data with thousands of algorithms and analytics models. Our intelligence and workflow stack provides high-availability access to thousands of daily users, facilitating collaboration and more intelligent care.
Validated from 5 years of high growth, we believe this platform will be foundational for the next decade of healthcare innovation.
About the app
Arcadia Desktop is a powerful new context-aware workflow accelerator, seamlessly integrating clinical insights from the Arcadia Data Platform into the workflows of thousands of healthcare professionals nationwide. As a member of the Arcadia Desktop team, you will be responsible for designing, building, and supporting all aspects of the product that is used by thousands of healthcare professionals daily. This product integrates with dozens of Electronic Health Records (EHRs) to ensure efficient and reliable information exchange.
What you'll do here
As a member of the Arcadia Desktop team, you will:
Work with other engineers on technical designs, code reviews, and featuredevelopment to ensure seamless integration with EHRs
Identify opportunities for leveraging new patterns or technologies to developproof of concepts that demonstrate feasibility and value
Collaborate with other teams and customers to maintain and onboard new EHRs
Example Projects
As a member of the Arcadia Desktop team, some of the projects you will be working on include:
Expanding the capabilities of the existing suite of EHR watchers using OCR andGoogle Chrome Extensions, or creating entirely new EHR watchers as needed
Building and maintaining a catalog of watcher configurations for existing andnew EHR vendors and customizing those configurations to meet customers'unique needs
Improving application and watcher monitoring to identify issues and provideinsights to enhance the product for customers.
What you'll bring
The ideal candidate for this position should have:
Expertise designing, creating, and distributing Windows desktop applications andservices that are built with C# and the .NET Framework
Experience with AWS services such as API Gateway, Lambda, IoT, RDS, SNS, andSQS
Experience with data modeling in relational databases such as PostgreSQL,writing complex SQL statements, and optimizing database performance
Bonus points if you have
Healthcare experience and familiarity with EHRs
Experience developing and consuming OData and REST APIs builtwith
ASP.NET Core
Working knowledge of TypeScript, Python, or Terraform and Terragrunt
Tech you'll work with
Engineers on the Arcadia Desktop product work with a variety of technologies including:
C# and WPF for the application that is distributed to all of our users
C#, TypeScript, Tesseract OCR engine and Google Chrome extensions to supportour suite of EHR watchers
C#, ASP.NET Core, Entity Framework, OData, AWS Lambda, AWS IOT and muchmore to store and retrieve critical data for our application
AWS RDS and PostgreSQL as the primary data store for our application as well anumber of PSQL functions and views
GitHub Actions, Terraform, Terragrunt and Atlantis to help facilitate gitopsdeployments of our software
Python scripts for automating important operational functions
About Arcadia
Arcadia.io
helps innovative healthcare systems and health plans around the country transform healthcare to reduce cost while improving patient health. We do this by aggregating massive amounts of clinical and claims data, applying algorithms to identify opportunities to provide better patient care, and making those opportunities actionable by physicians at the point of care in near-real time. We are passionate about helping our customers drive meaningful outcomes. We are growing fast and have emerged as the market leader in the highly competitive population health management software and value-based care services markets, and we have been recognized by industry analysts KLAS, IDC, Forrester and Chilmark for our leadership. For a better sense of our brand and products, please explore our
website
, our
online resources
, and our interactive
Data Gallery
.
This position is responsible for following all Security policies and procedures in order to protect all PHI under Arcadia's custodianship as well as Arcadia Intellectual Properties. For any security-specific roles, the responsibilities would be further defined by the hiring manager.