Senior Data Analyst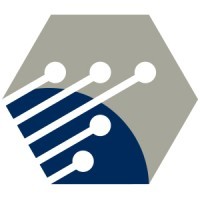 Algorex Health
IT, Data Science
Boston, MA, USA
Posted on Saturday, January 21, 2023
N1 Health is an AI Platform company that helps healthcare organizations prioritize, action, and maximize patient and member interactions. N1 Health's market-leading Applied AI Platform provides healthcare companies with pre-packaged models, curated third party data, and a secure and scalable technology platform that enables the deployment of targeted services at the individual, household, and neighborhood level. Data science-driven insights lead to relevant, specific, and help-first interventions that optimally connect individuals to resources based on their specific needs and the capacity of the system.
Only 20% of a person's health outcomes are driven by their interactions with the health care system, the remaining 80% are driven by social factors. We're working to empower our customers to utilize data science and digital technologies to impact these social determinants of health and to better serve their most vulnerable members and patients. We're passionate, creative, and motivated and looking for team members who are the same. We are enthusiastic learners and believe fundamentally that this is a two-way street - we'll invest in your learning and growth, just as you'll advance the company's mission and support our clients through your work.
Role Overview
Senior Data Analysts own analytical presentations and deliverables for our clients, and are responsible for advising business decisions and driving patient outcomes based on our data. You will analyze our machine learning models and data assets to proactively generate actionable insights and connect them to key the business needs of our clients. You will work on analyses of medical cost, utilization, health plan enrollment, benefit utilization, and social determinants of health, and you will evaluate the financial impact of member behavior. Your work will empower clients to run member outreach campaigns and to measure and improve health outcomes for individuals and families.